Court Street emergency sewer replacement pending City Council approval
Earlier this year, engineers found a section of the sanitary sewer system on Court Street that failed and needs emergency replacement.
To that end, the city put out a bid for emergency sanitary sewer replacement in early April. The project would replace about 1,200 linear feet of sewer pipe, installing the new sewer line above the existing collapsed line, which is 20 feet deep in some areas.
This sewer work was deemed urgent and is not tied to the larger reconstruction project for Court Street. That project is scheduled to go out to bid later this summer, and the reconstruction work might not commence until the spring of 2024. The current collapse of the sewer line risks potential back-ups if not addressed soon.
At its May 24, 2023 meeting, the City Council will consider the resolution authorizing the city to contract with D&C Construction of Weymouth, Massachusetts, to complete the sewer work at a cost not to exceed $202,100. The resolution and supporting information are included with the City Council's agenda materials, available here.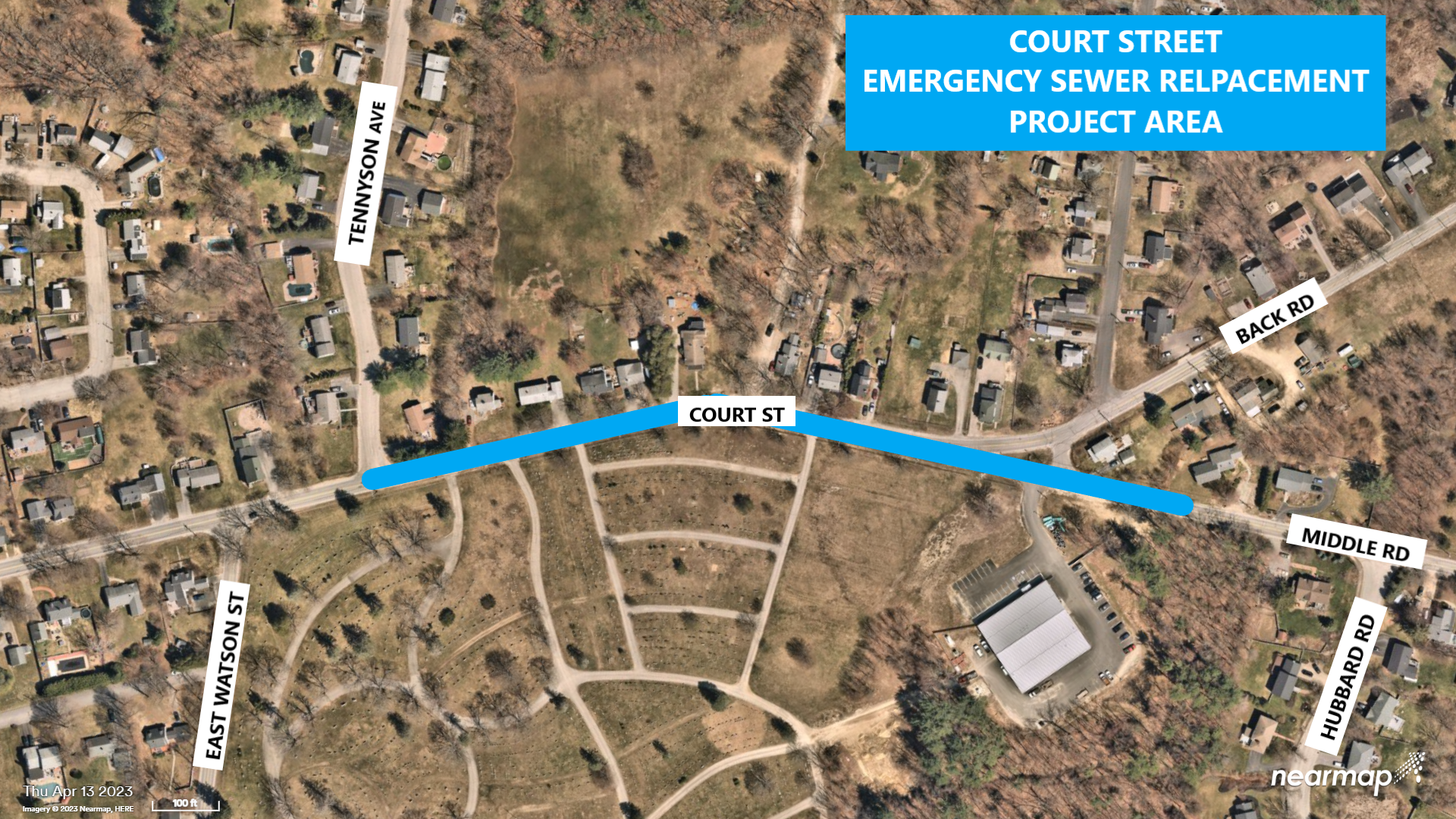 Reconstruction design plans nearing completion
Neighborhood meeting to be scheduled in late spring/early summer 2023
Since the last summer, design-engineering consultant, Wright-Pierce, has continued to make progress on the reconstruction project, which incorporates feedback from the July 2022 public meeting, public poll results, and comments from city staff. City staff expects to receive the 90% design plans in the coming weeks and will schedule a second Public Meeting to present the plans to residents ahead of completing the 100% design and bid documents.