The City of Dover's charter and ordinances are published online in a searchable format at https://ecode360.com/DO0878. The online resource is updated four times a year by the city's contracted vendor, General Code, LLC., which maintains the site.
Select the "New Laws" tab on the left-hand side to find recent ordinances adopted by the City Council. All "New Laws" will be incorporated into the body of the City Code with each quarterly update.
The official versions of the City Charter and City Code are maintained by the Office of the City Clerk. The online version listed below should not be relied upon as the most current official version, as updates and additions may take effect before the online version is updated.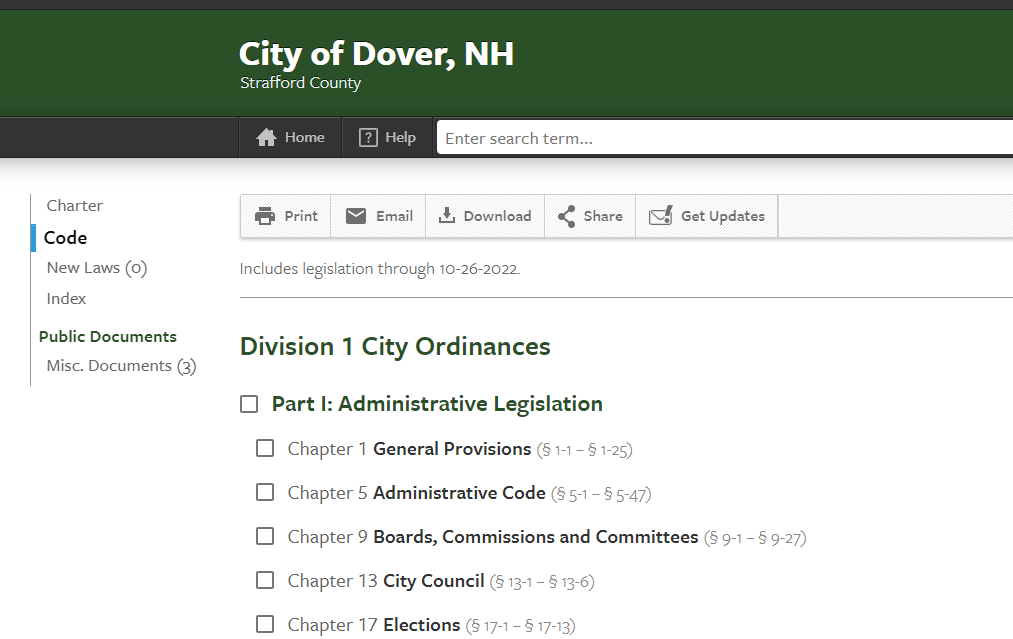 View the City of Dover's Code at https://www.ecode360.com/DO0878.