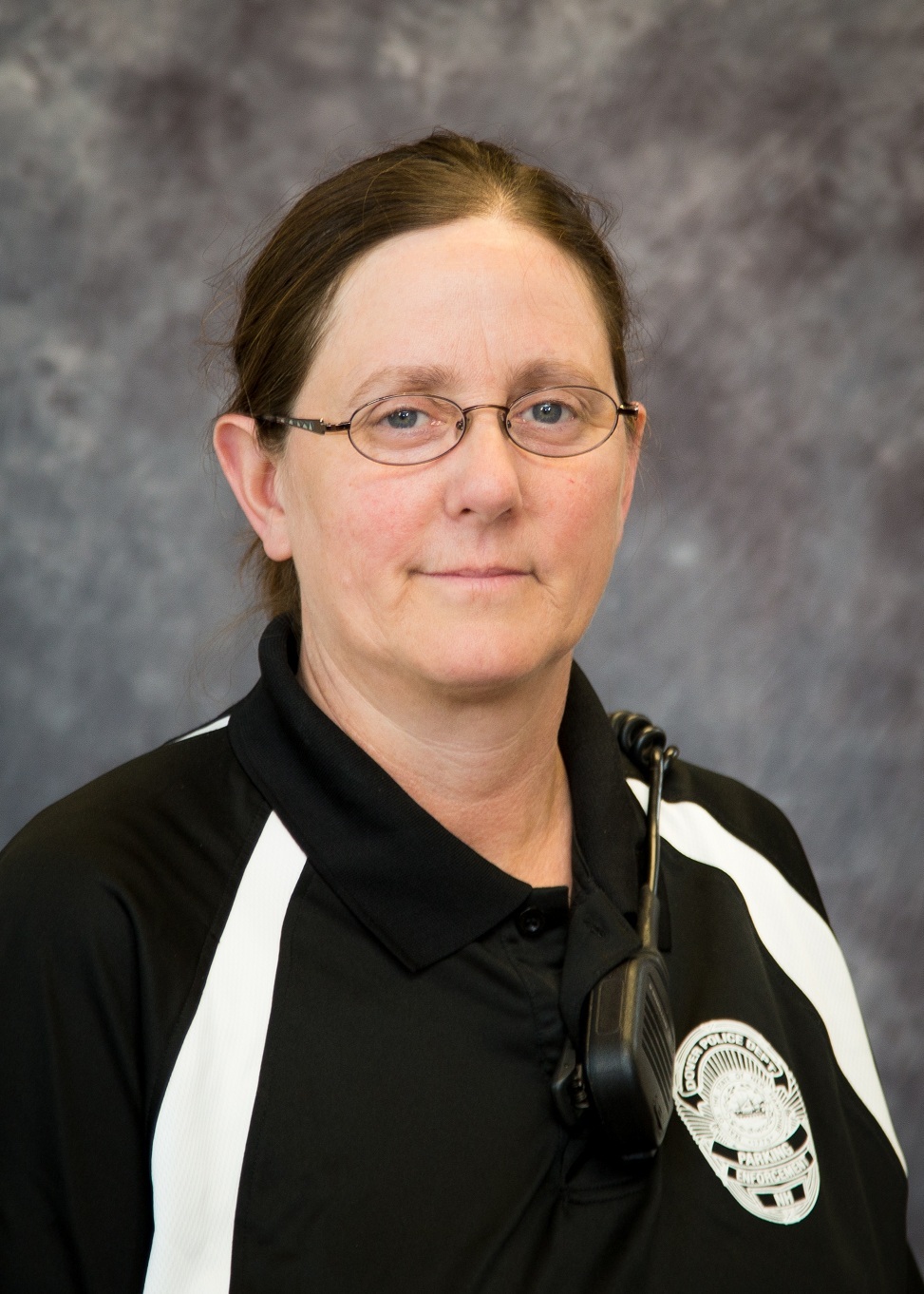 Parking Enforcement Officer Beth Hawthorne

It is at the pleasure of the awards committee that I announce Parking Enforcement Officer Beth Hawthorne as our newest Employee of the Quarter.  Parking Manager Simons submitted the following nomination:
Beth has been with the department for four years and has quickly increased her knowledge and skills to become one of the most well-rounded parking officers.   Not only does she handle her regular duties on the enforcement side, but she has become the backup for Mike Cicchese  in the front office.  Her abilities were so needed these past three months when Mike had to be out of the office for six weeks.  This situation was even more confounded by the recent retirement of a long time PEO in December and the long term absences of another for physical issues.   Beth's experience and capabilities  in running the front desk kept the bureau from figuratively sinking into the abyss.    She had no reservations about picking up extra hours to help.     
To top it all off, another PEO who normally was the main operator of the bureau's Bobcat and plow after snow storms was injured.     Beth took over as the primary operator without hesitation.   This required significant adjustment to work hours and to be honest, is pretty hard work.   Beth is also a major asset when it comes to meter troubleshooting and bringing any issues to our attention. 
For these reasons above and others, Beth has truly put herself in a position to help out the bureau in numerous areas and did so beyond measure without complaint or hesitation.   She truly is the employee of the quarter.