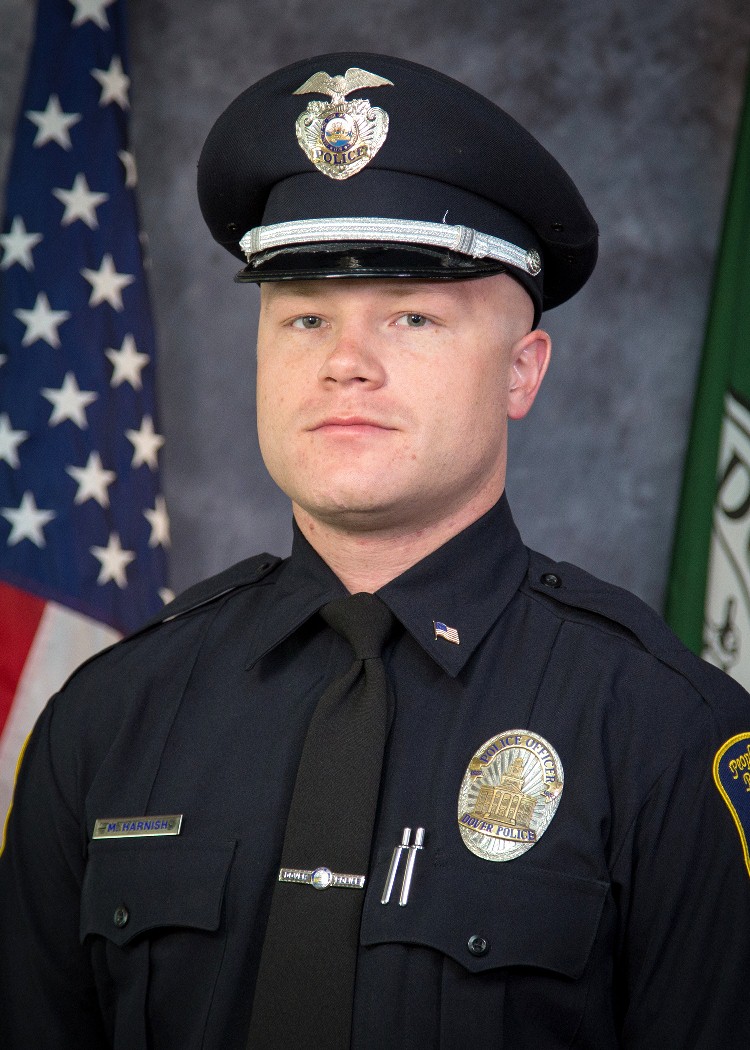 Officer Matthew Harnish

This past quarter, Officer Matthew Harnish had performed exceptionally well.  In his nomination for the award Lieutenant David Martinelli noted;
 In July, Officer Harnish handled a call involving an emotionally unstable military veteran who was acting violently, hallucinating, and was borderline psychotic.  Officer Harnish worked hard to talk the subject into some needed mental health treatment, but had to tactfully acquire more police assistance knowing that he would have to take the subject forcibly into custody.  After several minutes of negotiations, and with the appropriate number of personnel on-scene, the officers took the subject into custody.
 In August, Officer Harnish responded to Fisher Street for a shots fired call.  No one was located in the area, which could have ended there as a no contact report.  But Officer Harnish took the extra steps to search the general area on foot and located a number of shell casings believed to be involved.  The case was investigated further and closed with no finding, but because of his efforts Officer Harnish was able to affirm the matter with the surrounding neighbors making them more aware of the issue and appreciative of our response to their report.
 Finally, in September, Officer Harnish was sent to Elm Street to check on a subject who was possibly armed and wanted for a 12-hour domestic violence charge in another town.  The subject was not at the location when searched, but Officer Harnish remained alert to the matter and circulated the area during his tour of duty until the subject appeared.  Officer Harnish subsequently arrested the subject, who was found with a bullet in his pocket.