posted on: 6/21/2022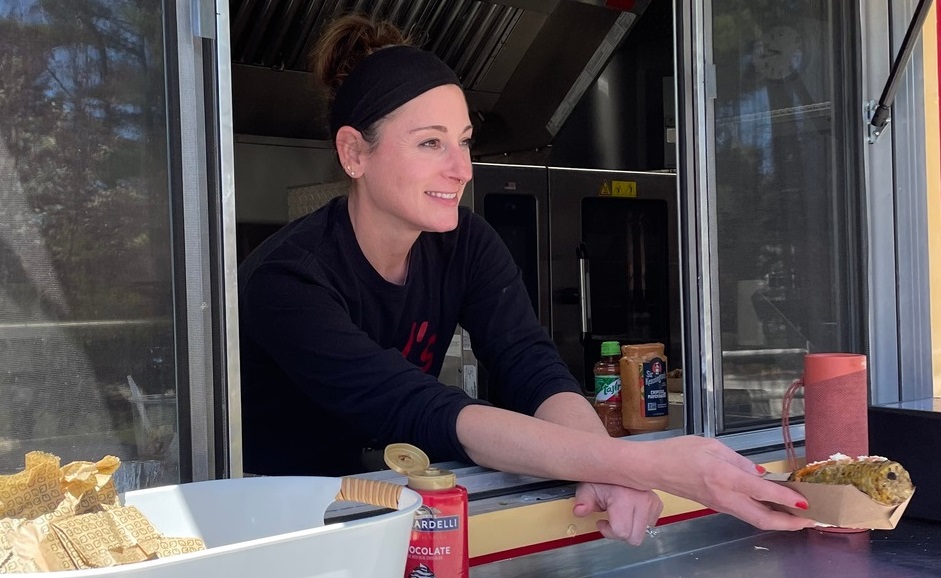 The non-profit organization, Red's Good Vibes, has used the city-owned food trailer it leased to provide more than 3,300 free meals to help address food insecurity since it put the trailer into service on April 30, 2022.
City Manager J. Michael Joyal, Jr., provided the City Council an update on the trailer utilization at a recent meeting. The city purchased the food trailer a couple of years ago with federal grant funds.
The City Council authorized the leasing of the trailer to Red's Good Vibes in December for a year for the non-profit to provide free meals to those experiencing food insecurity in the region. The lease, which is $1 a year, can be renewed for two additional years. Part of the agreement stipulates Red's Good Vibes to provide regular updates to the city about the trailer's use.
In addition to providing meals, Red's Good Vibes also completed maintenance and repairs to the trailer, including updating valves to the gas line, replacing the generator and professionally cleaning it. The trailer also passed fire, health and safety inspections before being used. Red's Good Vibes is also planning to expand its reach by seeking permits to operate in neighboring municipalities. It has also been working with food provider organizations, such as Gather, Manna for the Hungry, Connections through Kindness, and First Church of Rochester, to utilize the trailer to increase awareness of their services.
Joyal noted that Red's Good Vibes, a 501(c)3 tax-exempt charitable organization, accepts donations online at its website https://redgoodvibes.com.
The trailer is, Joyal said, "being put to good use as was intended when we [acquired] the trailer with federal grant funds a couple of years ago. "
Red's Good Vibes presented its proposal to the City Council at a Dec. 1, 2021 workshop, which can be viewed here.