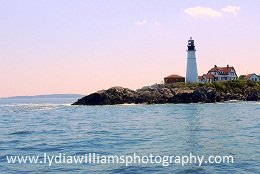 The Dover Community Senior Center has an active travel department located within the center. We offer day trips, overnight and extended stays at a variety of locations. Trips leave from Dover Ice Arena "park and ride" lot unless otherwise noted. In order for trips to go and secure your seat, please sign up early!

It is important to make reservations early. All trips have deposit deadlines, cancellation policies, and some trips offer cancellation insurance for groups and individuals. Optional side trips and add-on tours are offered on some trips at an additional charge. Some trips may require a passport. Trip flyers with additional detailed information are available at the center. Trips may be cancelled if the minimum number of travelers is not reached.
Travel Office General Information
Senior Travel Phone: 516-6437

Please read tour highlights and consider any special needs you may have. Many tours require walking or stairs and may have limited handicapped access. We request a $10 deposit on day trips and a $50 deposit on overnight trips (per person) at the time of your reservation.  Final payment is due a minimum of 30 days in advance of most trips.  
Upcoming Overnight Trips
December 3 - 5, 2019:  The Mount Washington Hotel & Resort.  We partner with Yankee Travel to enjoy a masterpiece of Spanish Renaissance architecture - The Mount Washington Hotel & Resort.  This flamboyant marvel opened in 1902 and immediately became the summer haunt of poets, presidents and princes.  Fabled for daytime diversion and elegant evenings, The Mount Washington Hotel was created for lavish leisure and scenery that surrounds your senses and your spirit.  This deluxe tour includes - Deluxe hotel accommodations, welcome reception with afternoon tea and entertainment, 4 meals (2 breakfast, 2 dinners, Superior 4-course dinners in The Grand Dining Room featuring dancing and music provided by the Mount Washington Hotel's Orchestra, tour and history of the hotel with a local historian and all amenities the resort has to offer.  Flyers are available at the Center.  Contact Linda (603)516-6420 with questions.  $569/pp dbl occupancy (+$160 single).
February 15 - March 1, 2020:  Daytona Beach!  Come with us as we escape the brutal New England winters for a visit to sunny Florida!  Flyers available at the center.
May 11 - 14, 2020:  Ottawa Tulip Festival!  Flyers at the Center or view here.  Please email Linda for more information or to sign up!
September 14 - 21, 2020:  Pacific Northwest & California - featuring Washington, Oregon and California!  Join us as we partner with Collette on this amazing trip to the Northwestern US!  Click here to learn more.  Please contact Linda at (603)516-6420 with questions or if you'd like to reserve a spot on this amazing trip.
Upcoming Overseas Trips  
April 14 - 23, 2020:  Sunny Portugal!  Join us as we travel with Collette Travel to Sunny Portugal!  Click here to view a link to our travel page with trip details.  Contact Linda at (603)516-6420 or email her to reserve your spot today!
Is there somewhere you would like to travel that we are not currently offering? Australia or Africa perhaps? We can work to help get you group pricing and booking through us helps benefit the center. Call Linda at (603)516-6420 to schedule a time to look at what we have to offer!
Upcoming Day Trips - please remember final payments on trips are due at least 1 month in advance of the trip!  These trips fill fast - don't wait to put down your deposit to reserve your seat!
Sunday, December 8, 2019:  Christmas Spectacular at Reagle Players.  Flyers at the Center.  $125/members; $135/not yet members
Tuesday, December 31, 2019:  New Year's at Noon!  Join us as we ring in the New Year at noon in Boston Harbor.  $110/members; $120/not yet members.
Sunday, January 12, 2020:  The Full Monty!  Join us as we travel to the Rochester Opera House to see The Full Monty!  Because of limited seating - Senior Center members only.  Full payment is due at time of sign-up. These are advance purchase theater tickets, please note that no refunds will be issued unless we are able to sell your seat.  $30 - members only.  
Wednesday, January 29, 2020:  Mohegan Sun.  $35/members; $45/not yet members.
Wednesday, April 15, 2020:  Newport Playhouse
Sunday, June 7, 2020:  Joseph and the Amazing Technicolor Dreamcoat at the Palace Theater in Manchester.  $60 - members only.
Call Linda in the Senior Center at 516-6437 for newly booked trips or if you have an idea for 2020.