posted on: 8/9/2017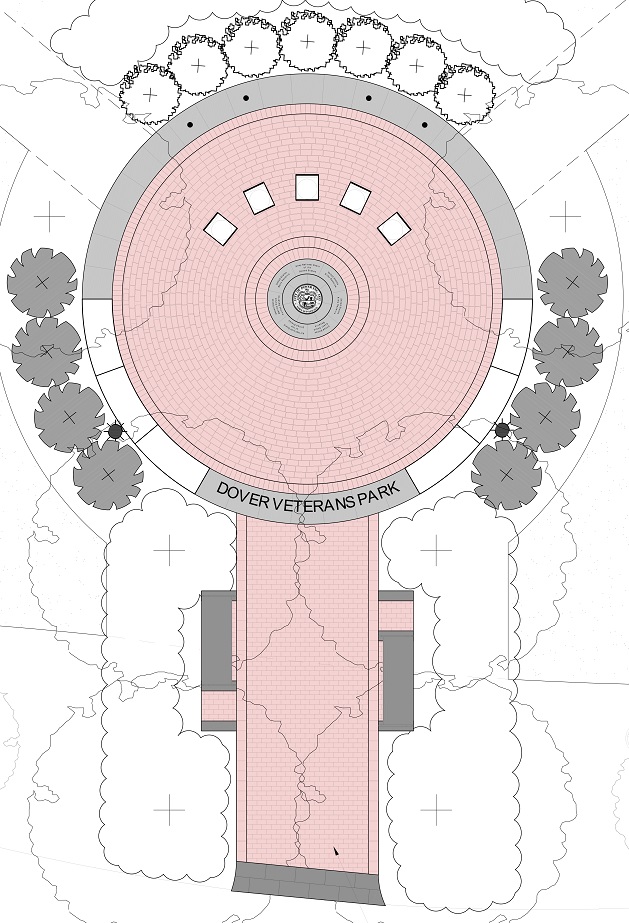 A new City park to honor all veterans is expected to be constructed and open this fall, in time for Veterans Day. The park will be located on the front lawn of the McConnell Center.
To help fund the construction and maintenance of the Dover Veterans Park, park organizers have launched a brick donation campaign. The bricks will be installed on the entrance walkway and engraved with the name, military rank and branch and years of service for individual service members. Bricks can be purchased by anyone wishing to honor a veteran who has served our country. A red 4-inch by 8-inch brick costs $50. A larger 8-inch by 8-inch brick costs $100.
Brick donations can be made online here.
The Dover Veterans Park was first proposed by a committee consisting of Mayor Karen Weston, City Councilor John O'Connor, City Manager J. Michael Joyal, Jr., and Recreation Director Gary Bannon. The City Council subsequently included some funding for the park in the annual Capital Improvements Program. The McConnell Center was chosen as an ideal location because it is near some of the City's memorial monuments and named after Capt. Joseph McConnell, a Dover native, Korean War Veteran, and the first Triple Jet Ace.
The Dover Veterans Park is intended to recognize all veterans.
For more information about brick donations, call the Dover Recreation Department at 516-6410.