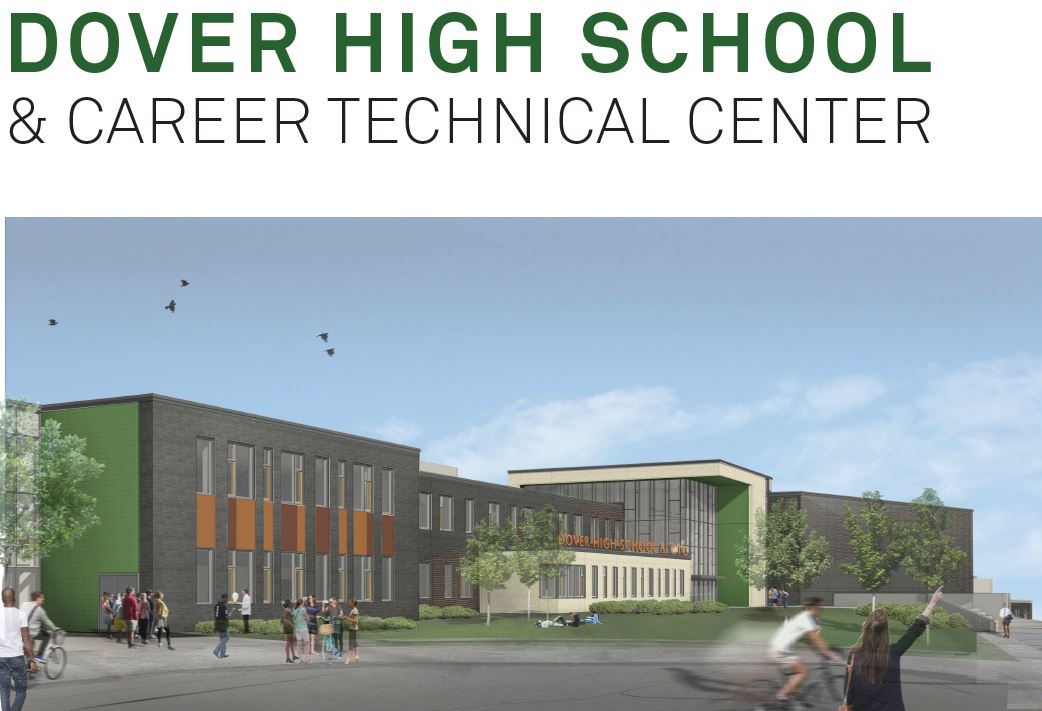 In 2012, the Superintendent asked the high school to form a committee to assess how Dover High School and the Regional Career Technical Center could better meet the demands of 21st-century education (a visioning committe). The high school was built in 1967, followed by the CTC in 1989. Both facilities were able to meet the needs of Dover's students at the time of their construction, but are now woefully under equipped for today's students and educators.
To help identify the best approach to reach this goal, the Visioning Committee sought input from a wide variety of community groups, residents, students and staff. Based on feedback from these discussions and sessions, it was determined a new facility should be constructed or updated to modern standards that improve student achievement and provide the highest-quality education for students and staff. 
In 2014, a Joint Building Committee (JBC) was formed to help guide the project. In October 2014, the JBC selected HMFH, Architects, Inc. to conduct a needs assessment, site selection and design services for the project.  In May 2015, the JBC selected PC Construction to provide Construction Management Services.