Recurring Daily Activities
PLEASE NOTE - CONTACT LINDA AT 603-516-6420 TO BE ADDED TO HER EMAIL LIST FOR UPDATES- SOME ACTIVITIES HAVE NOT YET RESUMED!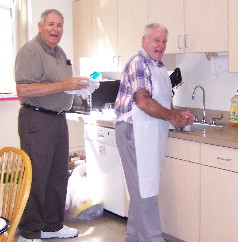 Senior Recurring Weekly and Monthly Activities
Cribbage - Mondays at 12:30pm
Bridge - Tuesdays at 12:00pm
Mahjongg - Varies depending on version - contact Linda 
Bingo - Fridays at 12:30pm
Silver Strummers Ukulele Group: Wednesdays at 9:00 am, Sign up at the Center 
Senior Book Club: Third Friday of the month, 10am - 11am.
Visiting Nurse: Provided by Wentworth Home Care and Hospice, will do blood pressure checks the second Monday of the month from 11:15 am - 12:00 pm. - ON HIATUS
For more information on any of these activities, please call the center at 516-6436.