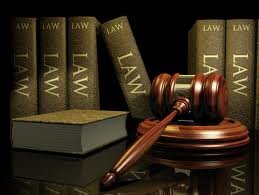 Contact:
Joshua Wyatt, City Attorney: click here
Jennifer Perez, Deputy City Attorney: click here
Patricia Moniello, Legal Assistant: click here

The Office of the City Attorney is part of the Executive Department. Its mission is to provide quality, efficient, timely, and cost effective legal services, advocacy, and advice to the City Manager, City Council and City Departments. Proactive legal services are grounded in research of the applicable laws, regulations, and cases and seek to keep all recipients informed of developments in the law.
The Major Service Responsibilities of the Office of the City Attorney:
Represent and advocate for the City and all departments in the District/Superior Courts in matters not covered by insurance, including enforcement actions and collections.
Draft resolutions and ordinances.
Update the City Manager, City Council, Department Heads and Boards, Commission and Committee members on legislation and recent legal decisions.
Draft and review contracts, deeds, leases and other documents.
Conduct legal research.
Render legal opinions.
Attend City Council meetings.
Assist Boards, Commissions and Committees with procedures and laws.