New Construction - Alternative Site B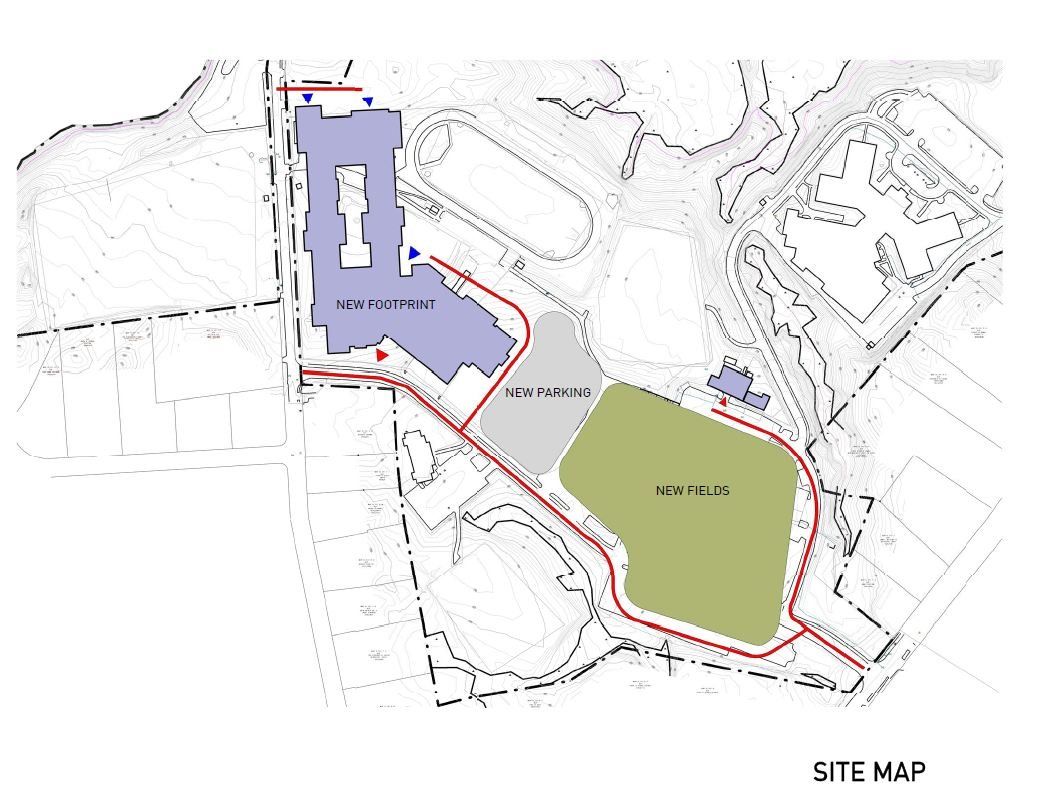 This option involves new construction of a high school and CTC at the intersection of Alumni Drive and Bellamy Road.
The following pros and cons of this options were identified as:
Pros
Minimal impact of the construction to on-going programs 
Able to meet many of the academic goals
Cons
Does not have a good solar orientation 
Has major impact on the ball fields including eliminating vehicular access to the track and football field. 
Drop off and pick up area for buses is very constrained by the location 
May worsen traffic concerns at the intersection of Alumni Drive and Bellamy Roads. 
Emergency access around the building is incomplete making safety a concern. 
Remoteness from the existing barn is also a concern
Although the site could fully accommodate the program, and the solar orientation was positive, the location proved to be problematic.
The JBC voted not to pursue this site because of the traffic and safety concerns at the Alumni Drive and Bellamy Road intersection, and due to the long-term impact on the playing fields.