Latest news
Orchard Street road closure in place Friday afternoon for police ceremony

posted on: 5/6/2016

A portion of Orchard Street will be closed to traffic today, Friday, May 6, from 3:30 to 6:30 p.m., to accommodate the dedication ceremony and grand opening of the new police facility at 46 Chestnut St.

The closure will span the intersection of Orchard and Chestnut streets to just west of the entrance to the Cocheco Park underground parking garage. Residents of Cocheco Park apartments will have access to parking and the public parking entrance to the Orchard Street parking lot will be fully accessible. Parking is also available at the public Parking Garage, adjacent to the police facility.

Dover Pride Clean Up Day is May 7

posted on: 5/2/2016

One of Dover Main Street's flagship activities, Dover Pride Clean Up Day, will be held on Saturday, May 7, beginning at 8 a.m. and concluding by noon.

The Dover Pride Clean Up event starts with a pancake breakfast served by the Kiwanis Club at 8 a.m. in the Mill Courtyard, 421 Central Ave. From there, hundreds of volunteers, with help from the City's of Dover's Community Services Department, will rake, prune, sweep, mulch, weed, paint and plant their way through multiple sites in the downtown area.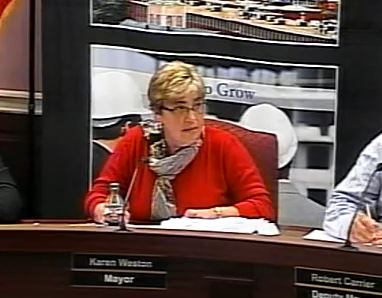 The special meeting of the Dover City Council on Wednesday, May 4, 2016. 


To view the video, click on the link above or image to the right.
---
The annual State of the City was held on April 20, 2016, at the McConnell Center in Dover. This annual event is hosted and organized by the Greater Dover Chamber of Commerce and sponsored by Eversource.
posted on: 4/28/2016