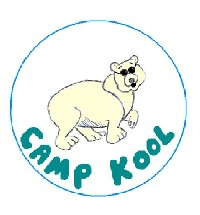 About
Registration begins Monday, April 15th, at 8 a.m.!
Camp Kool is a summer day camp for children ages 6-12 (as of 6/1/19) residing in Dover and surrounding communities. Camp Kool is held in the Dover Arena and Guppey Park. This park and facility boasts a 17,000 square foot indoor facility, the Charles Holt Rink, the Jenny Thompson Pool, Guppey Park ball field, picnic pavilion and acres of grassy areas for campers to enjoy!

Activities include various sports, swimming, ice skating, outdoor adventures, arts/crafts, weekly trips, games, team building activities and much more. You may register for one or more weeks, but not less than one week. 
What to Bring
You should provide your child(ren) with a snack, drinks (water bottle, etc), lunch, (Coolers with ice should be sent in), sneakers (no sandals), shorts, T-shirt, bathing suit, sunscreen, towel and plastic bag for wet clothing. All should be in a gym bag with identification inside of bag.
Dates:  June 24 - August 16, 2019
There will be no camp on Wednesday, July 4th.  This week will be pro-rated.
Camp Hours:  7:30am - 5:30pm; Monday - Friday.
Cost & Registration Information
$175/week; $170 per additional child in the immediate household family. Campers receive a T-shirt the first week of camp.

Mailed in applications will NOT be accepted. You may register your child for one or more weeks of Camp (enrollment must be for a full-week or more, no partial weeks accepted).

A complete application together with a $175.00 (minimum, non-refundable) deposit is required for each child at the time of registration ($170 for each additional child of immediate family). The deposit will be applied to your child's (children's) last week of enrollment.

Full tuition is due and payable the Wednesday preceding each week your child is enrolled. (Campers with outstanding balances on the first day of their camp session will not be allowed to attend until payment is made.) You may, of course, pay the full amount in one advance payment. Should you cancel any week(s), a $10 administration fee per week (per child) will be charged.

Cancellation must be one week in advance or full payment of week is due. Cancellation must be done in writing on one of our cancellation forms by the Monday preceding the week you are canceling or you will be responsible for the entire week fee.

No payments will be accepted at Camp, only at the front desk at the Arena. All payments are to be made at Dover Arena, 110 Portland Avenue Dover, NH, 03820. Please make checks payable to the Dover Arena.  Registration begins April 15th.
Contact Information
Want to know more now? Contact the Dover Ice Arena at (603) 516-6060.