Thank you for visiting the City of Dover, NH official website.  The City of Dover strives to provide a wealth of information to the community that is timely, accurate and easily accessible.  We have officially launched this new platform as of March 1, 2014.  As search engines work to fully inventory this website, the graphical image below may be useful.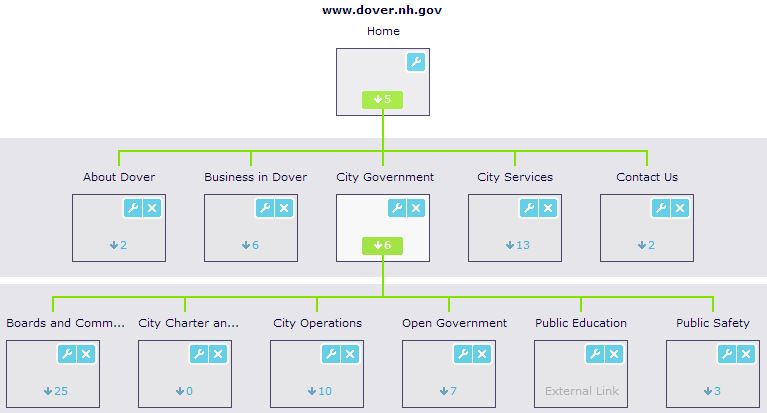 About Dover is a launching point to learn more about Dover and visiting our community.
Business in Dover is a good place to get started if you are currently or interested in becoming a part of our thriving business community.
City Government is a key starting point for residents and others want to know more about the many significant facets of our municipal government.  
City Services allows for quick selection of our most commonly sought after services regradless of where it is located on this website.
Contact Us provides an e-mail submission form as well as service and facilities directories.
Thank you for your virtual visit!  Please contact our webmaster with any questions or ideas.