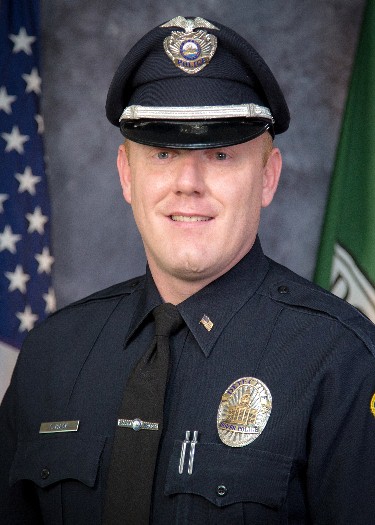 Detective Sean Mask
Sean Mask has become a pillar within the Special Investigations Bureau.  Daily, he works major felony investigations and commonly resolves the cases quickly, thoroughly, and aggressively.  With a recent reassignment leaving an open position in Special Investigations Bureau, Detective Mask stepped up and took on an additional yet crucial role of Sex Offender Registrations.  This task was added to his workload that already includes investigations, the Dover Crimeline, and juvenile prosecutions.  The hand-off of the regist
ry to Detective Mask was seamless and he continued the tedious requirements of the registration program and pursued those who failed to comply.
As previously mentioned, Detective Mask also prepares the Crimeline reports and serves as a police prosecutor.  Detective Mask has made changes to the Crimeline reporting system; making it more organized and easier to use.  AS a prosecutor, Detective Mask spends many hours in the local family court to see a successful conclusion of the many juvenile arrests made by the Dover Police Department. 
All of these assignments have been accepted by Detective Mask without complaint.  Further, despite having a larger workload than most, the quality and timeliness of his output never suffers.