Disclaimer
The Dover Public Library website offers public access to a wide range of information, including historical materials that are products of their particular times, and may contain values, language or stereotypes that would now be deemed insensitive, inappropriate or factually inaccurate. However, these records reflect the shared attitudes and values of the community from which they were collected and thus constitute an important social record.
The materials contained in the collection do not represent the opinions of the City of Dover, or the Dover Public Library.
Locust Street Looking South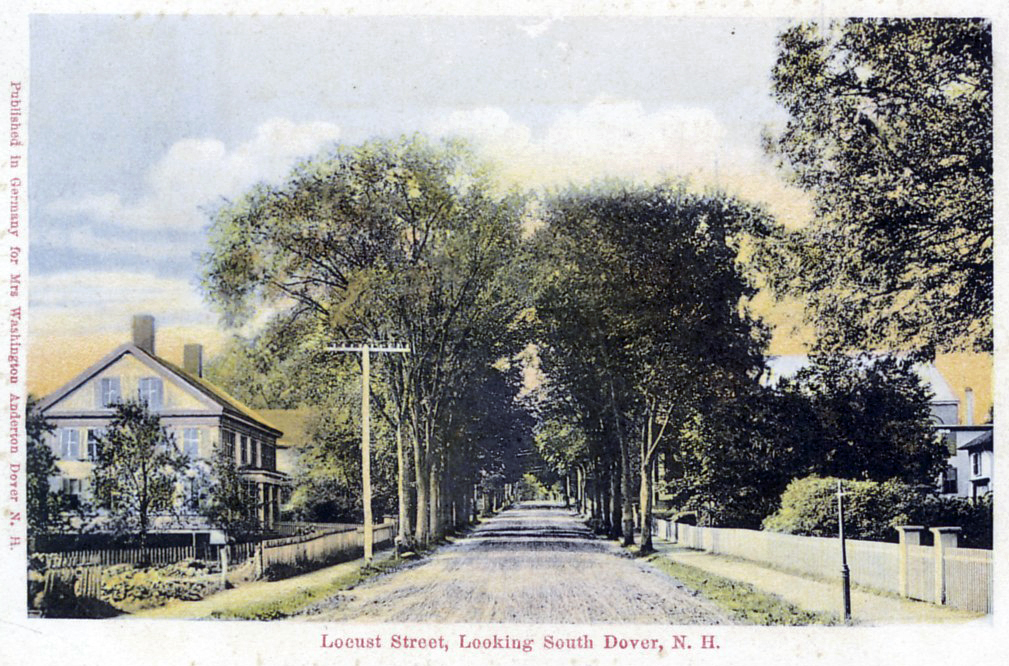 During the 1850's, Locust Street was extended from Hale Street north to Washington and the Street became a major thoroughfare. The Dover Public Library was built here on land donated by William Hale and with funds given by philanthropist Andrew Carnegie. In 1904, Mr. Carnegie donated $30,000 for the Library's construction provided the city of Dover would continue to support it with $3000 per annum. The building opened in July 1905, and has since completed a $1/2 million renovation.

Dover's second high school was constructed on the adjacent lot in 1902. The Ida B. Hanson annex, originally used as a State Armory, was added in 1927 and the building was converted to a junior high in 1967. A $21/2 million renovation project was completed in 1981.

Across the street sits Dover's fourth municipal building (the first three having been destroyed by fires). The present City Hall, which houses the Dover Police Department on its Locust Street side, was built in 1935 on the site of the former City Hall and Opera House which burned in 1933.Dover's first two city halls were at the site of the present Masonic Temple. The current building, designed to be fireproof, is of Georgian Colonial design, houses an auditorium able to hold 900 people, and contains in its 80 foot tower, the bell from the original opera house.

In its earliest days, the lower end of Locust Street was dominated by three types of businesses: harnessmakers, grocers, and undertakers, Lower Locust Street never contained "fashionable" shops; it merely provided its customers with the necessities of life (and death).
  From the 1985 Heritage Walking Tour Booklet.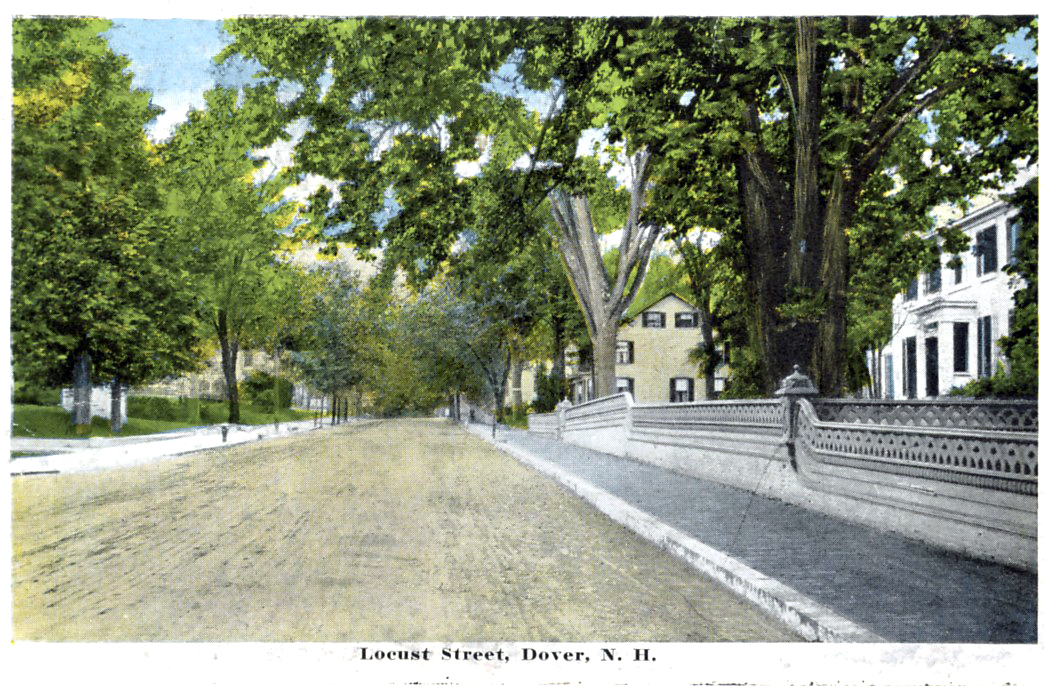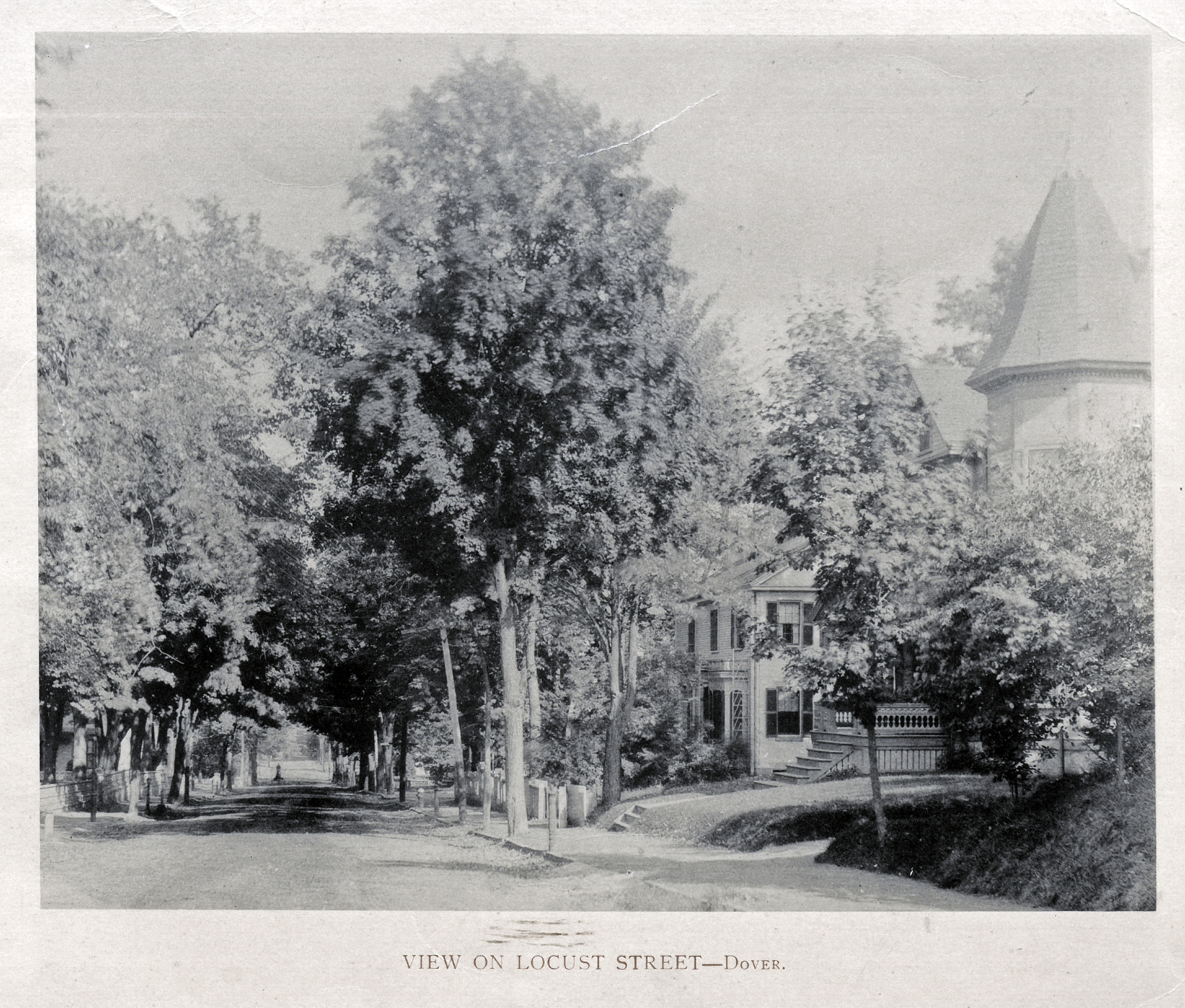 This historical essay is provided free to all readers as an educational service. It may not be reproduced on any website, list, bulletin board, or in print without the permission of the Dover Public Library. Links to the Dover Public Library homepage or a specific article's URL are permissible.