Disclaimer
The Dover Public Library website offers public access to a wide range of information, including historical materials that are products of their particular times, and may contain values, language or stereotypes that would now be deemed insensitive, inappropriate or factually inaccurate. However, these records reflect the shared attitudes and values of the community from which they were collected and thus constitute an important social record.
The materials contained in the collection do not represent the opinions of the City of Dover, or the Dover Public Library.
View of Dover from Pine Hill Cemetery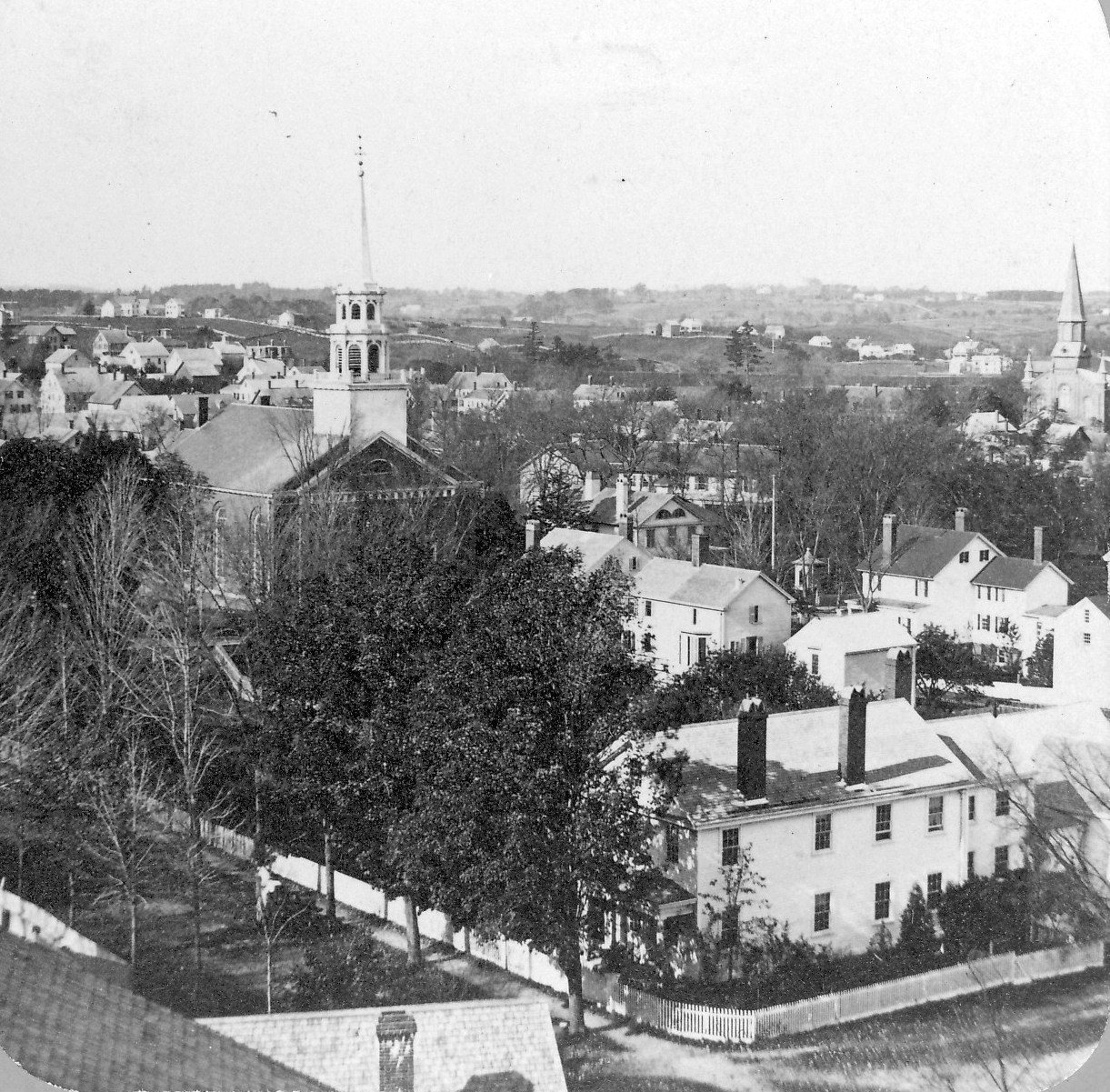 View Northeast from the cemetery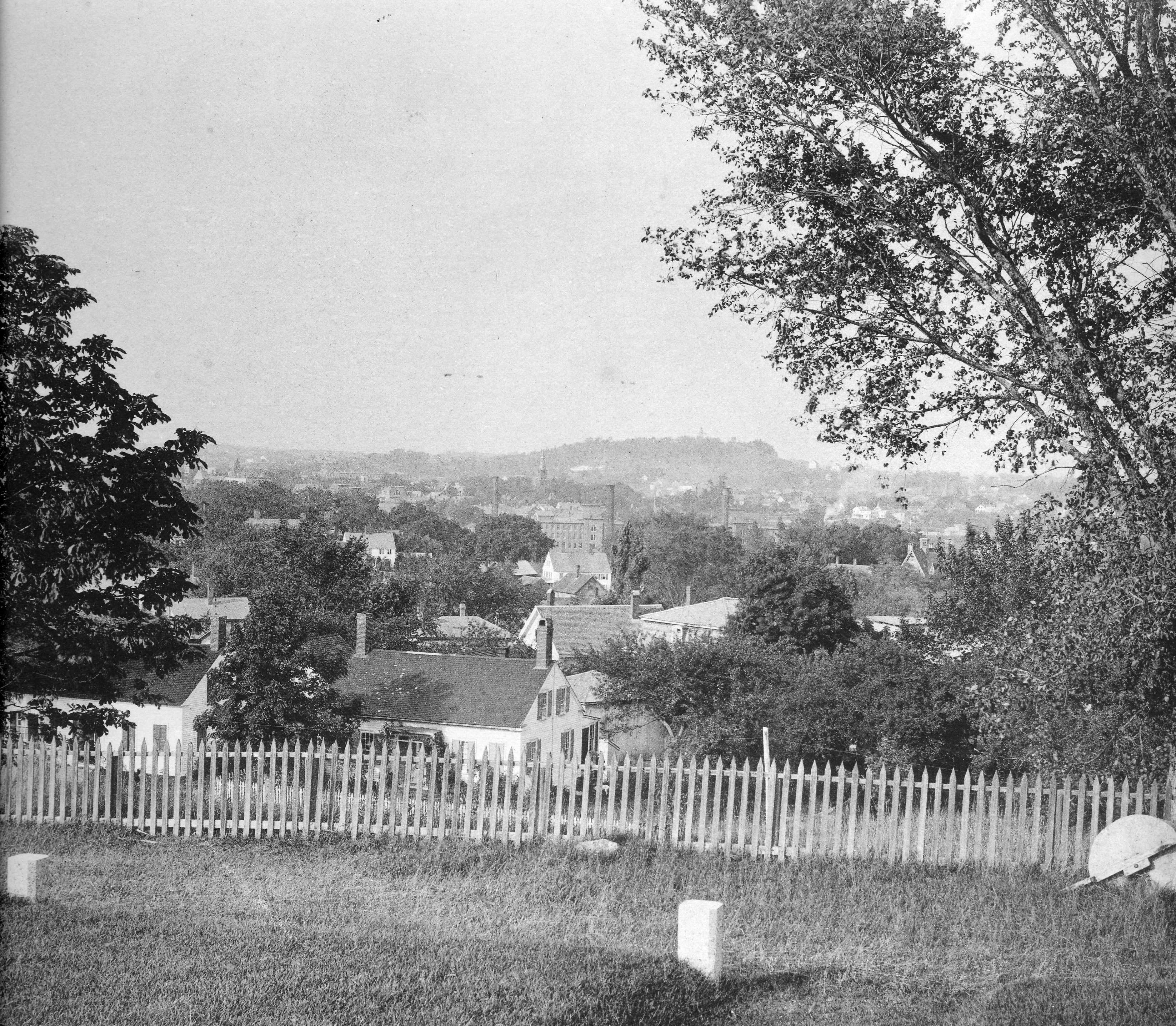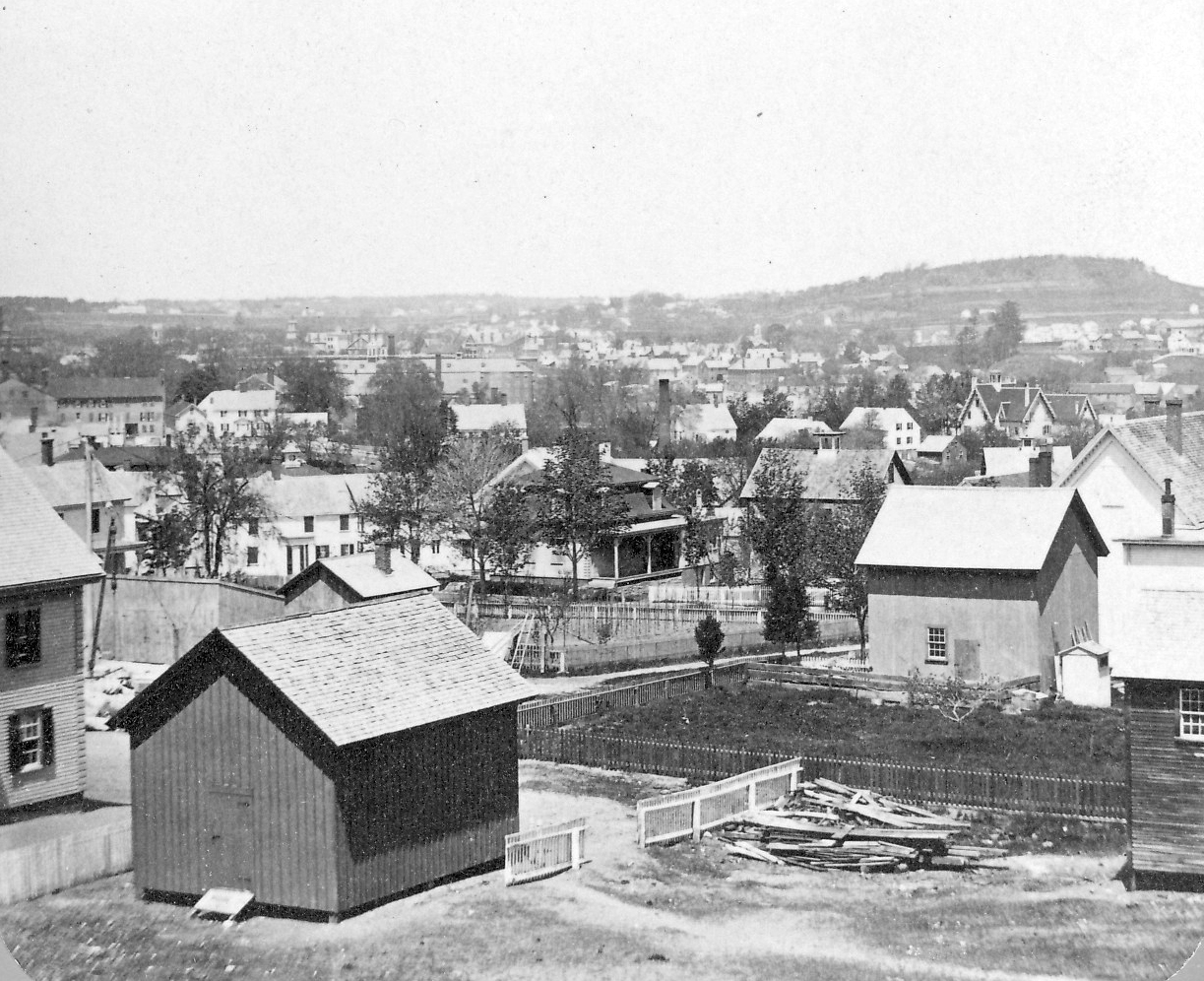 Pine Hill Cemetery has long been a burying ground for Dover. First used by the Indians, it was officially established as the town cemetery when it was voted at a town meeting on March 29, 1731 to set aside 1 1/2 acres for the use of the town forever" for a publick Burying-place to be laid out by ye selectmen near ye Meeting-house on Pine Hill at Cocheca."
Pine Hill Cemetery presently covers 75 acres, with 7 1/2 miles of roads and lanes.
From the 1987 Heritage Walking tour booklet
This historical essay is provided free to all readers as an educational service. It may not be reproduced on any website, list, bulletin board, or in print without the permission of the Dover Public Library. Links to the Dover Public Library homepage or a specific article's URL are permissible.