Disclaimer
The Dover Public Library website offers public access to a wide range of information, including historical materials that are products of their particular times, and may contain values, language or stereotypes that would now be deemed insensitive, inappropriate or factually inaccurate. However, these records reflect the shared attitudes and values of the community from which they were collected and thus constitute an important social record.
The materials contained in the collection do not represent the opinions of the City of Dover, or the Dover Public Library.
Franklin Square/Upper Square Crossing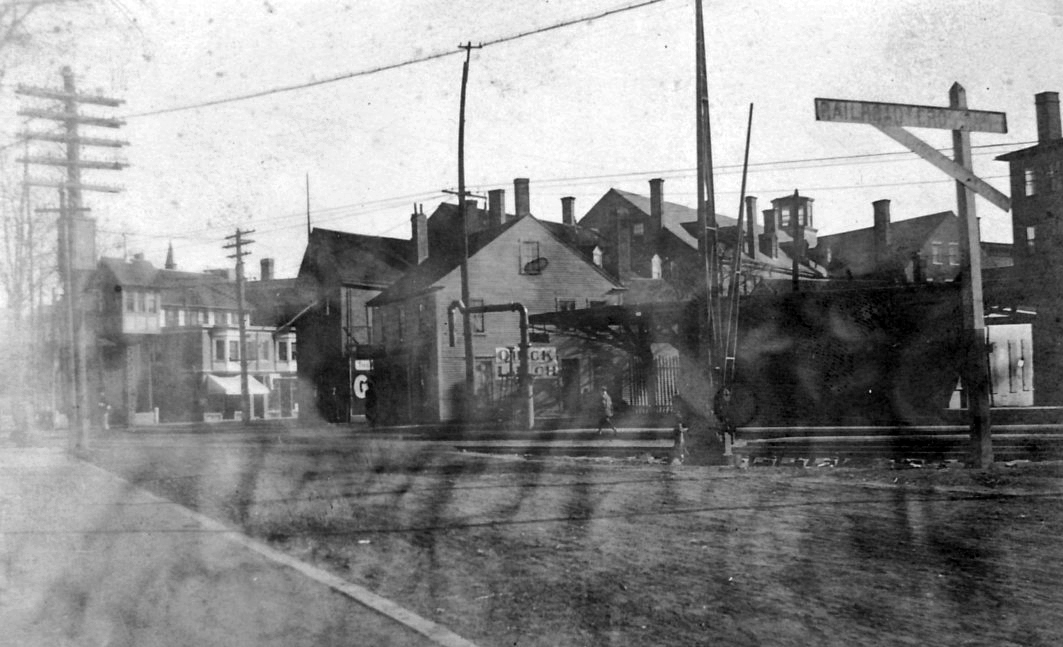 Immigrants were not the only new addition to Dover in the 19th and early 20th century; by the 1840's the Franklin Square area boasted the railroad, hence there was a veritable boom in hotel building at this time. The hotel in the area differed in both size and style.

The most famous, and most successful, was the American House on Main Street. Established in 1853, the American House was a landmark of Franklin Square. But is was not the first hotel in the area,. Prior to the opening of the American house, the Eagle Hotel was on this site and, like the American, was noted for its comfort and style. Throughout the 19th century and well into the 20th, the American House enjoyed remarkable success. It was, however, torn down about 1960 and replaced with a motel.
    From the 1983 Heritage Walking Tour booklet.
This historical essay is provided free to all readers as an educational service. It may not be reproduced on any website, list, bulletin board, or in print without the permission of the Dover Public Library. Links to the Dover Public Library homepage or a specific article's URL are permissible.