Disclaimer
The Dover Public Library website offers public access to a wide range of information, including historical materials that are products of their particular times, and may contain values, language or stereotypes that would now be deemed insensitive, inappropriate or factually inaccurate. However, these records reflect the shared attitudes and values of the community from which they were collected and thus constitute an important social record.
The materials contained in the collection do not represent the opinions of the City of Dover, or the Dover Public Library.
Central Square/Lower square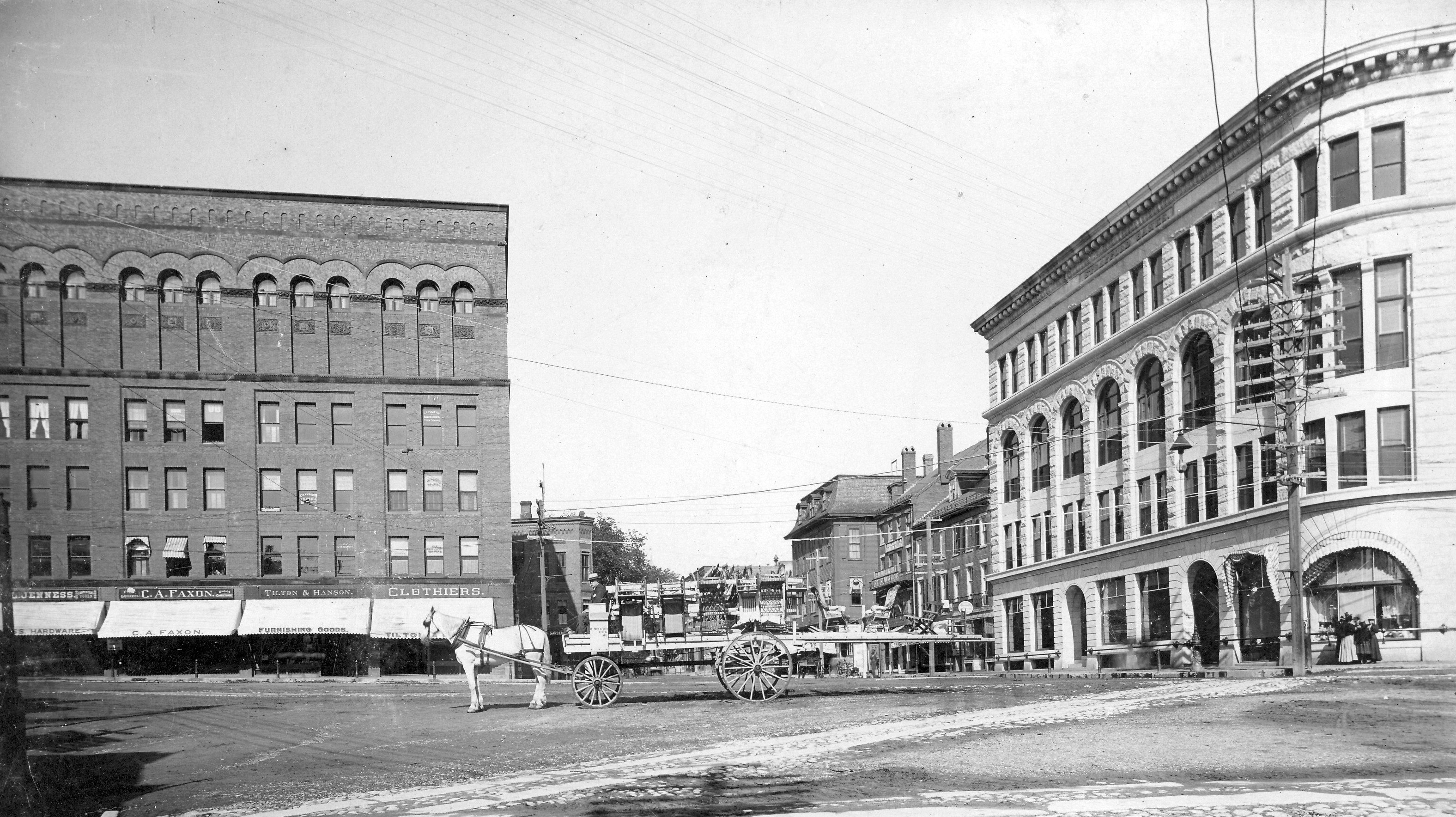 Central Square also known as Lower Square, is located at the junction of Central Avenue and Washington Street.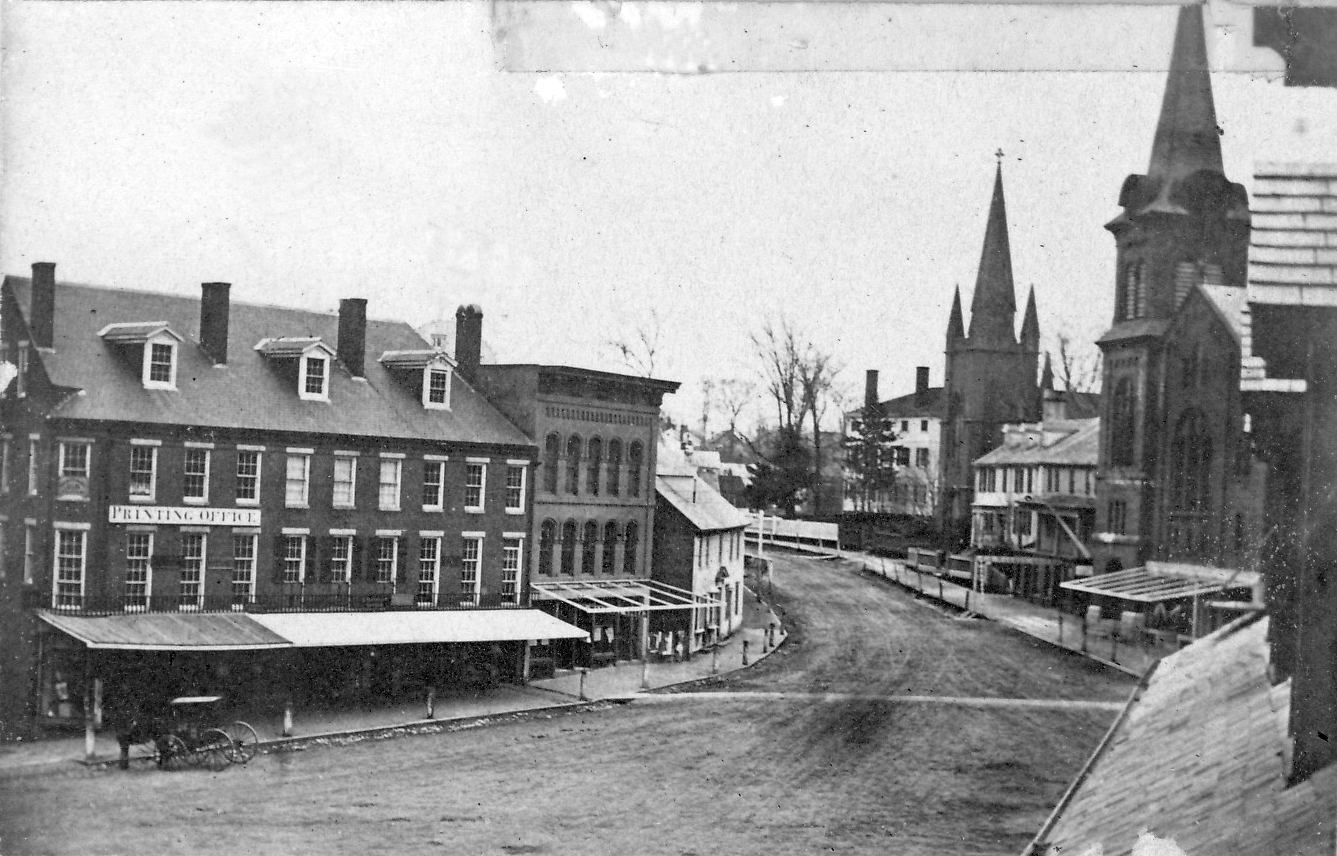 Central Square looking south down Central Avenue. The Foster's Daily Democrat is on the left, Belknap Church and Hale House are on the right.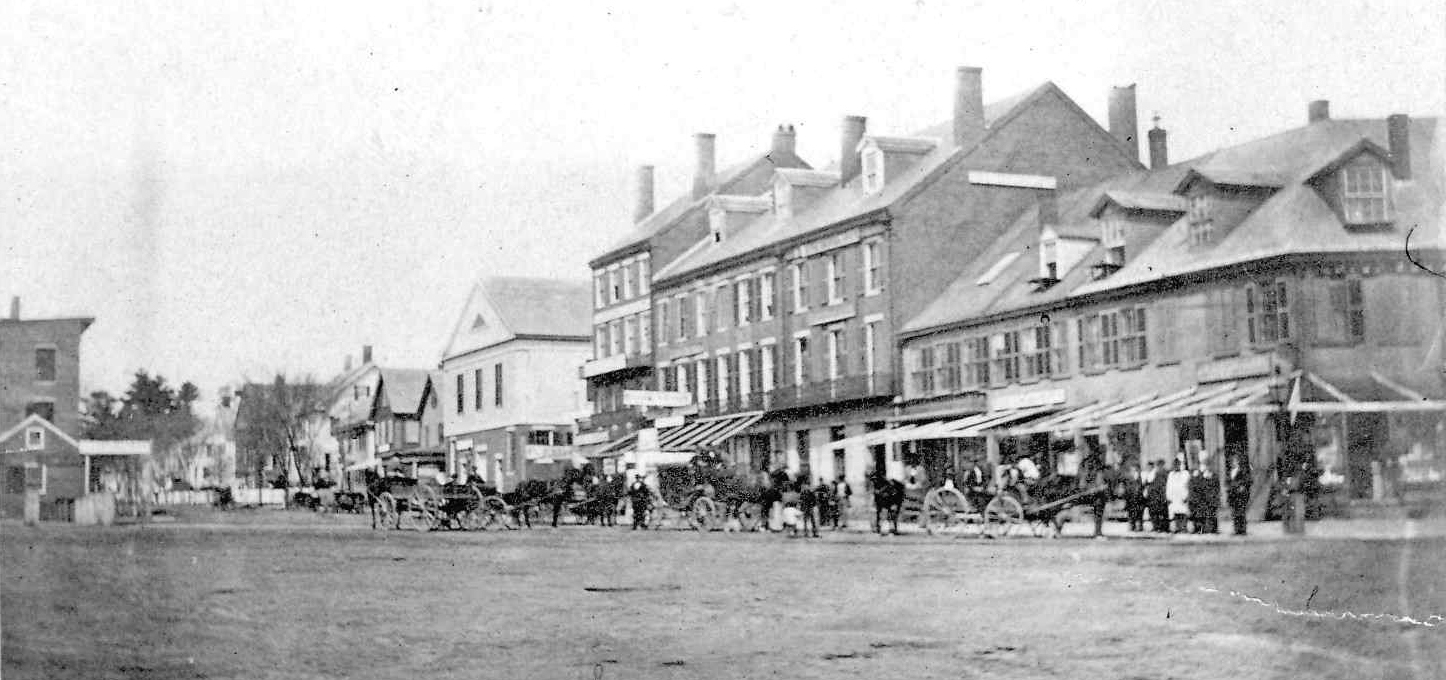 Central Square looking up Washington Street, circa 1890s.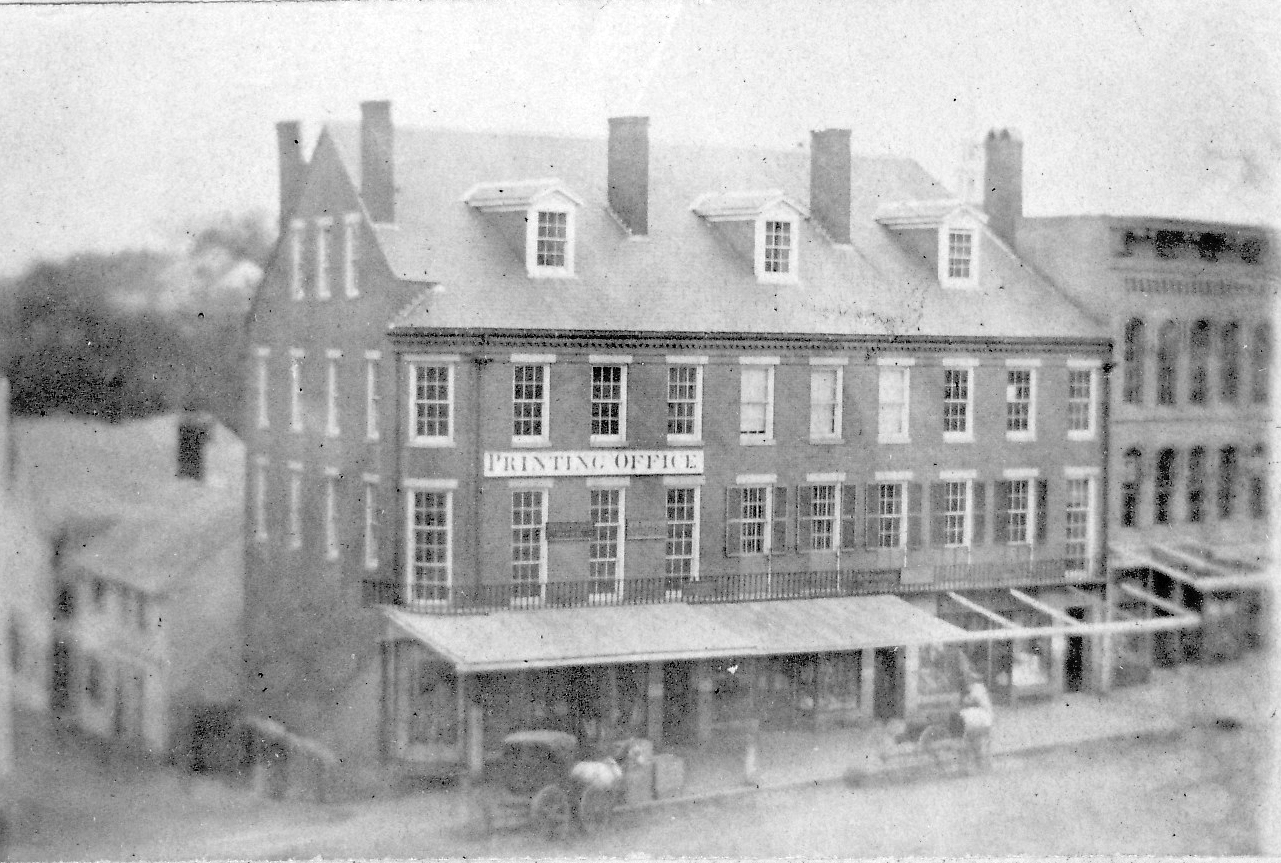 Foster's Daily Democrat building on the corner of old Payne St and what is now Henry Law Avenue.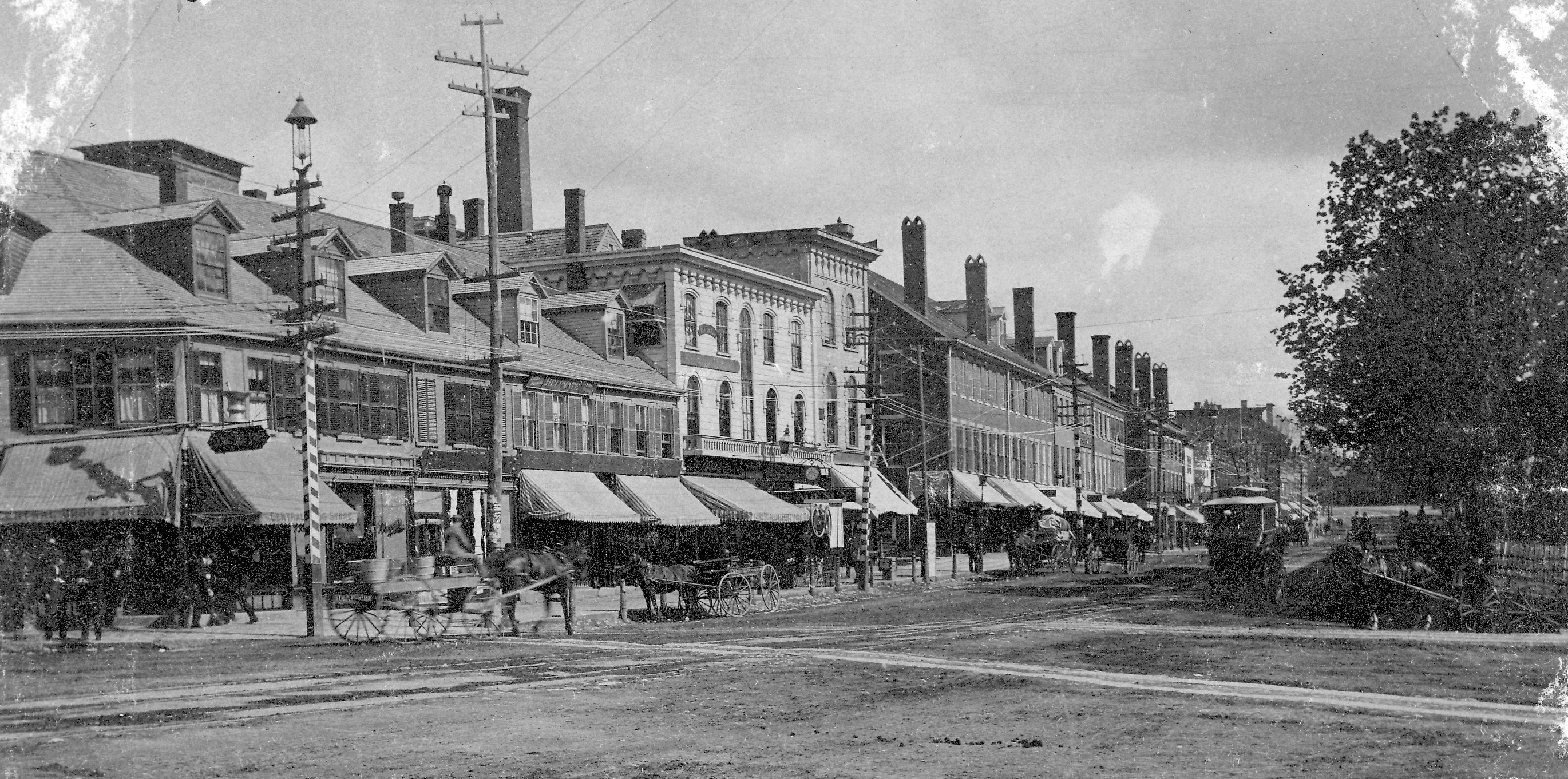 Central Square circa 1892. Trolley cars ran from 1890-1926. Marston's Block on the left of the photo was built in 1844 and was torn down in 1895 when the new Strafford Bank building was constructed.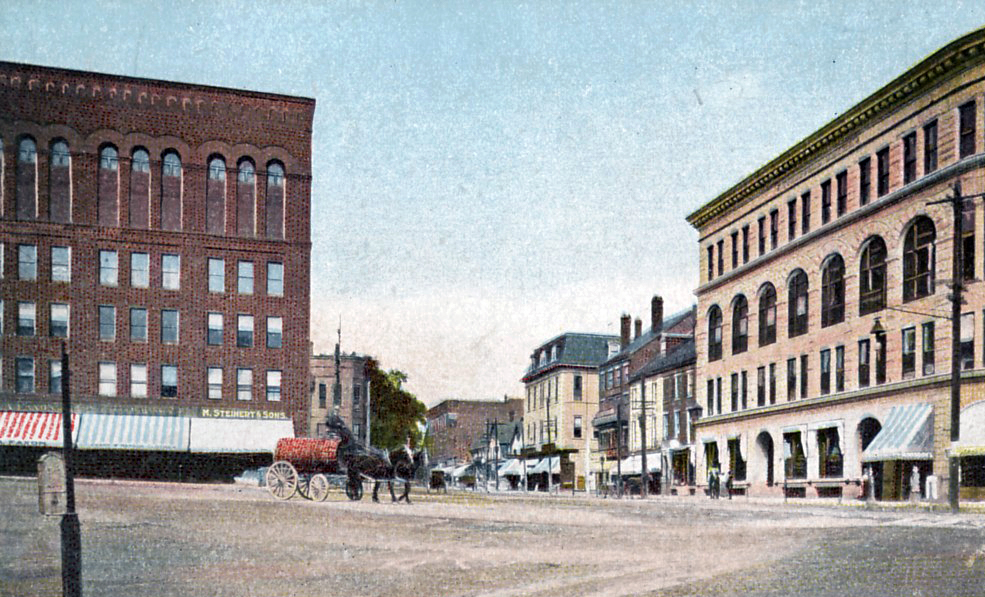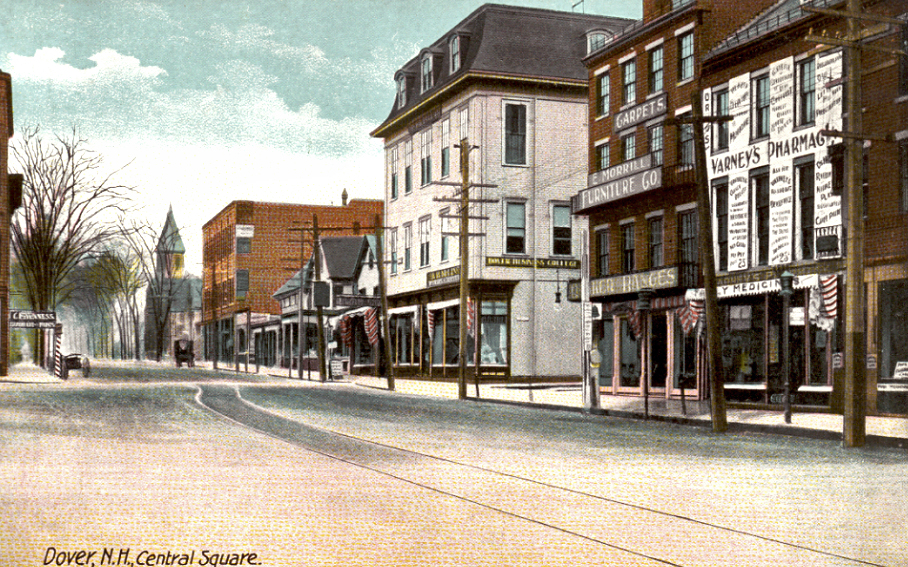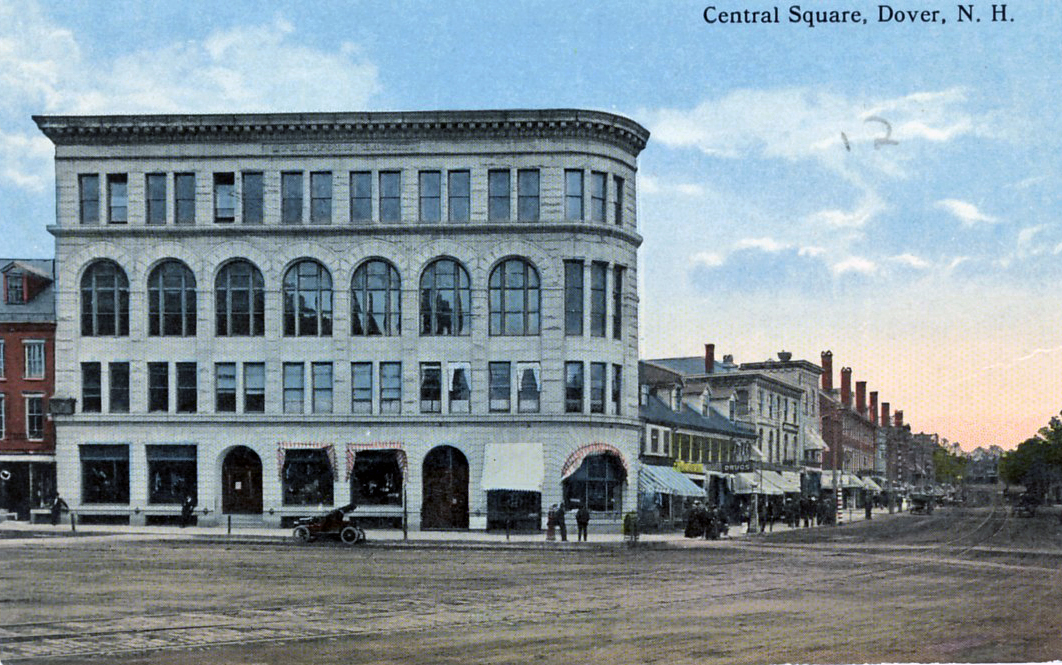 In 1803, the N.H. Strafford Bank opened in a two-story wooden building on Central Street near Angle. The following year, the entire building was moved onto Angle Street where it still exists today. In 1821, the bank changed its name to the Strafford  Bank and in 1847 moved with The Savings Bank for the Country of Strafford (inc. 1823 at Tuttle Square) to a three-story brick building on Washington Street.  In 1895, the two banks (now known as the Strafford National Bank and the Strafford Savings Bank) moved into their new bank building adjacent to their former headquarters.  The granite block on the corner of Washington and Central, built for $100,000 and designed by local architect A.T. Ramsdell, was called a "fortress of finance".
In 1963, the Strafford Banks relocated once again to 353 Central Avenue; that building, now the home of the Strafford National Bank, was expanded in 1969 and 1973. In 1984, the Strafford Savings Bank, now called the Southeast Bank for Savings, moved to its own new brick structure on Washington Street across from the post office.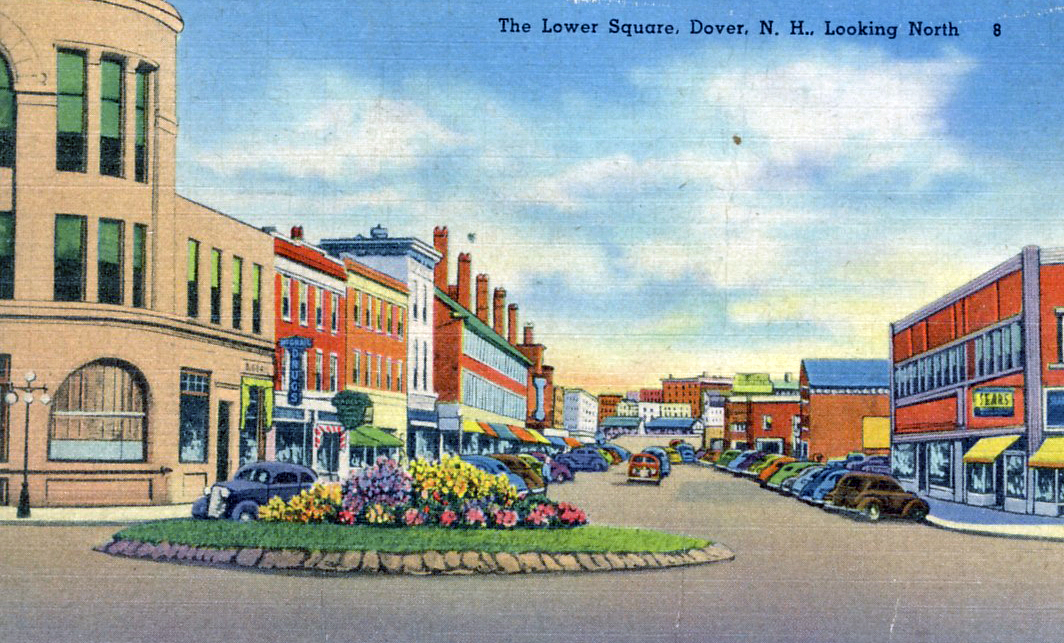 This historical essay is provided free to all readers as an educational service. It may not be reproduced on any website, list, bulletin board, or in print without the permission of the Dover Public Library. Links to the Dover Public Library homepage or a specific article's URL are permissible.