Disclaimer
The Dover Public Library website offers public access to a wide range of information, including historical materials that are products of their particular times, and may contain values, language or stereotypes that would now be deemed insensitive, inappropriate or factually inaccurate. However, these records reflect the shared attitudes and values of the community from which they were collected and thus constitute an important social record.
The materials contained in the collection do not represent the opinions of the City of Dover, or the Dover Public Library.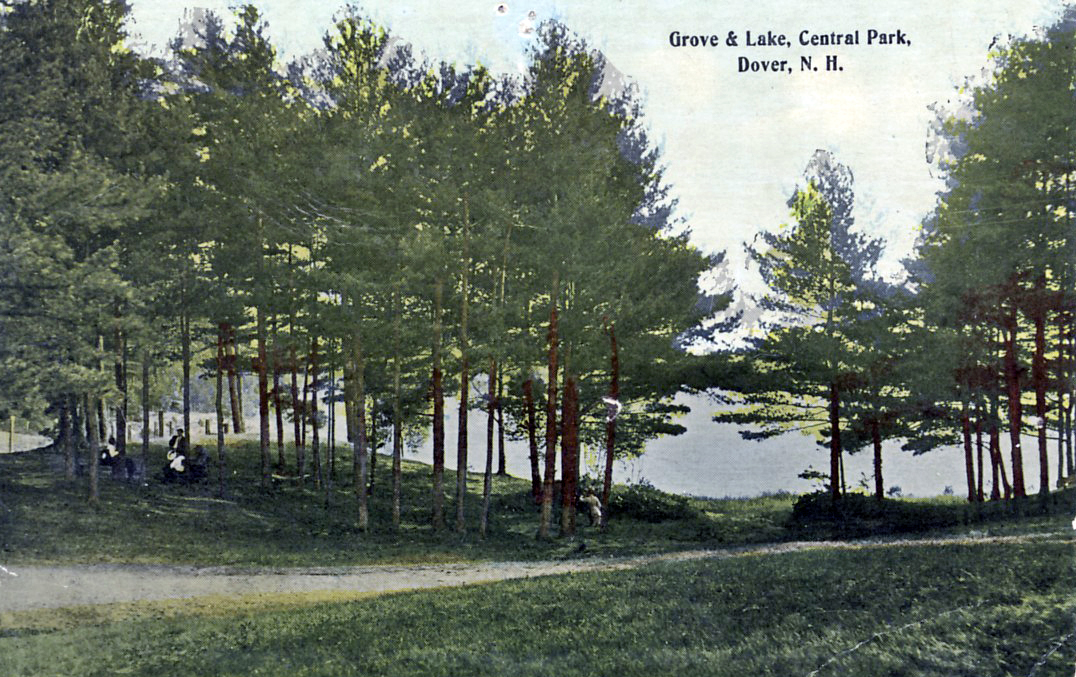 Central Park, originally known as Burgett Park, existed on Willand Pond, on the border of Dover and Somersworth. It was a popular spot that featured a bandstand and dance pavilion, an outdoor theatre, baseball diamond and a casino.

One of the great attractions of this road was Burgett Park, afterwards called Central Park which contained 26 1/4 acres of hill and dale,  woodlands and plain, bounded on the westerly by Willand Pond in the early days a fleet of boats were there, where parties could row or sail about the pond or they could charter a steam launch at very little expense.

The park had all the requirements of a first class picnic or excursion grounds, a large casino 50' x 150'two stories containing a large banquet hall and kitchens on the lower floor, a fine exhibition hall above for dances and entertainment. There was a 12 foot piazza on 3 sides of the casino, and open air theatre seating 1600 people,  penny arcade, flying horses, Japanese building, store, ball ground, 3 picnic grounds, lawn tennis ground, a baseball and football ground, a track for bicycle races, the grounds were lighted by electricity and furnished with seats, swings, picnic tables, ice water tanks were distributed over the grounds.
    From Robert Whitehouse's Dover History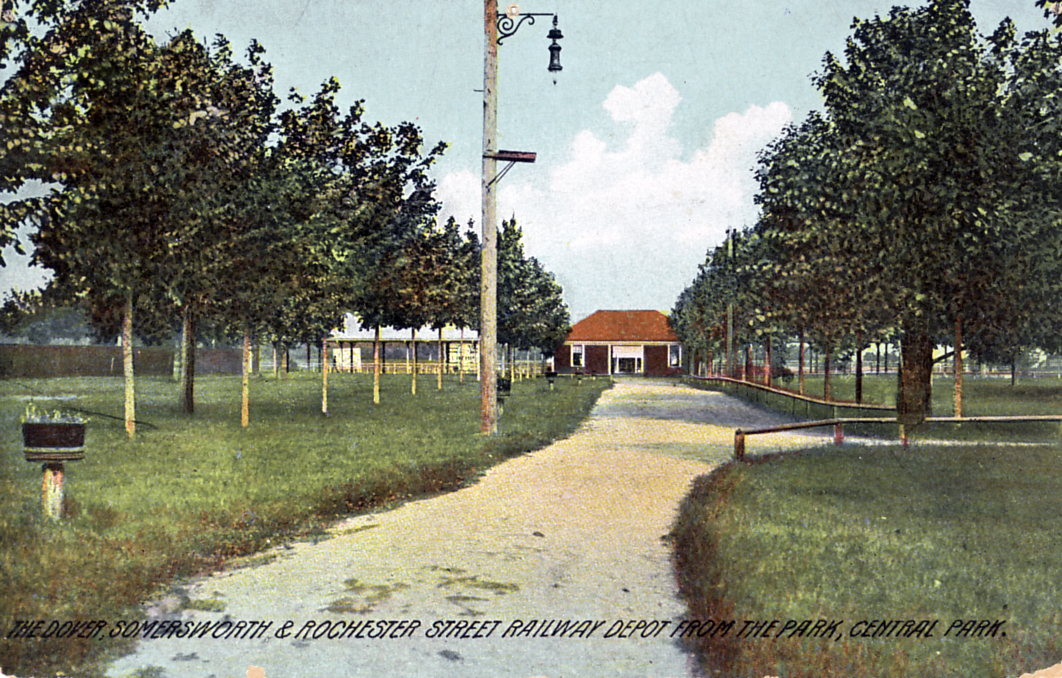 The Dover, Somersworth & Rochester Street Railway Depot

On a typical Saturday or Sunday, there were ten to twenty trolley cars at Central Park. After the demise of the Dover, Somersworth & Rochester Street Railway Central Park declined rapidly.


This historical essay is provided free to all readers as an educational service. It may not be reproduced on any website, list, bulletin board, or in print without the permission of the Dover Public Library. Links to the Dover Public Library homepage or a specific article's URL are permissible.