Disclaimer
The Dover Public Library website offers public access to a wide range of information, including historical materials that are products of their particular times, and may contain values, language or stereotypes that would now be deemed insensitive, inappropriate or factually inaccurate. However, these records reflect the shared attitudes and values of the community from which they were collected and thus constitute an important social record.
The materials contained in the collection do not represent the opinions of the City of Dover, or the Dover Public Library.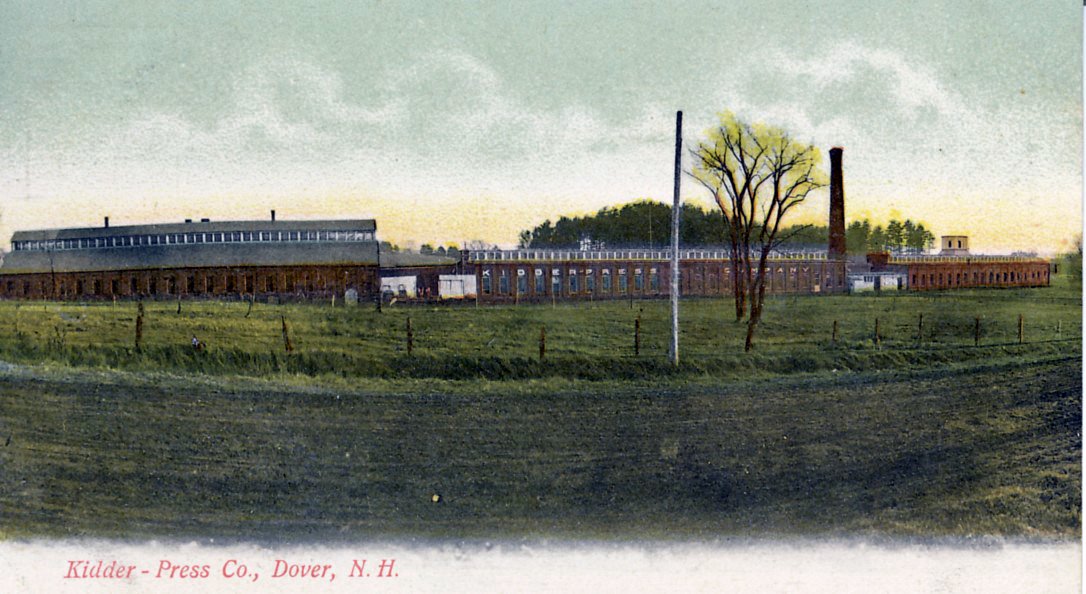 One of the most important manufacturing industries of Dover is that of Kidder Press Company, makers of Rapid Printing Machinery, Paper Slitters and Rewinders, Stereotype Equipment fine castings in iron, brass and composition. This company was incorporated in1898 with an authorized capital of $200,000 and was until about a year ago located in Boston. The plant consists of ten building, foundry, machine shops, store houses, pattern shops, iron houses, etc. The foundry and work shops are ideal for their purposes, being unusually well-lighted and ventilated. The buildings are of brick and very spacious, offering all the advantages to be derived from guarantees of safety and convenience for turning our all kinds of first-class work, The equipment throughout is of the highest order. The foundry  has about 20,000 square feet of floor space, while each of the machine shops contains 15,ooo square feet of floor space and have tool and supply rooms as well as a blacksmith shops, with steam hammers, etc., in connection. The pattern shops, storehouses, coal sheds and other departments are all of sufficient capacity for the respective needs. The entire plant is lighted by electricity. A spur track runs into the yard from the main track of the Boston and Maine R. R., thus affording every opportunity for quick and inexpensive freight delivery. This enterprise gives employment to 150 skilled workmen, who have steady employment at a high rate of wages. Dover counts itself fortunate indeed in having this splendid and progressive industry added to her already long list of industrial successes.
    From City of Dover, N.H. a series of Comprehensive Sketches, c. 1901.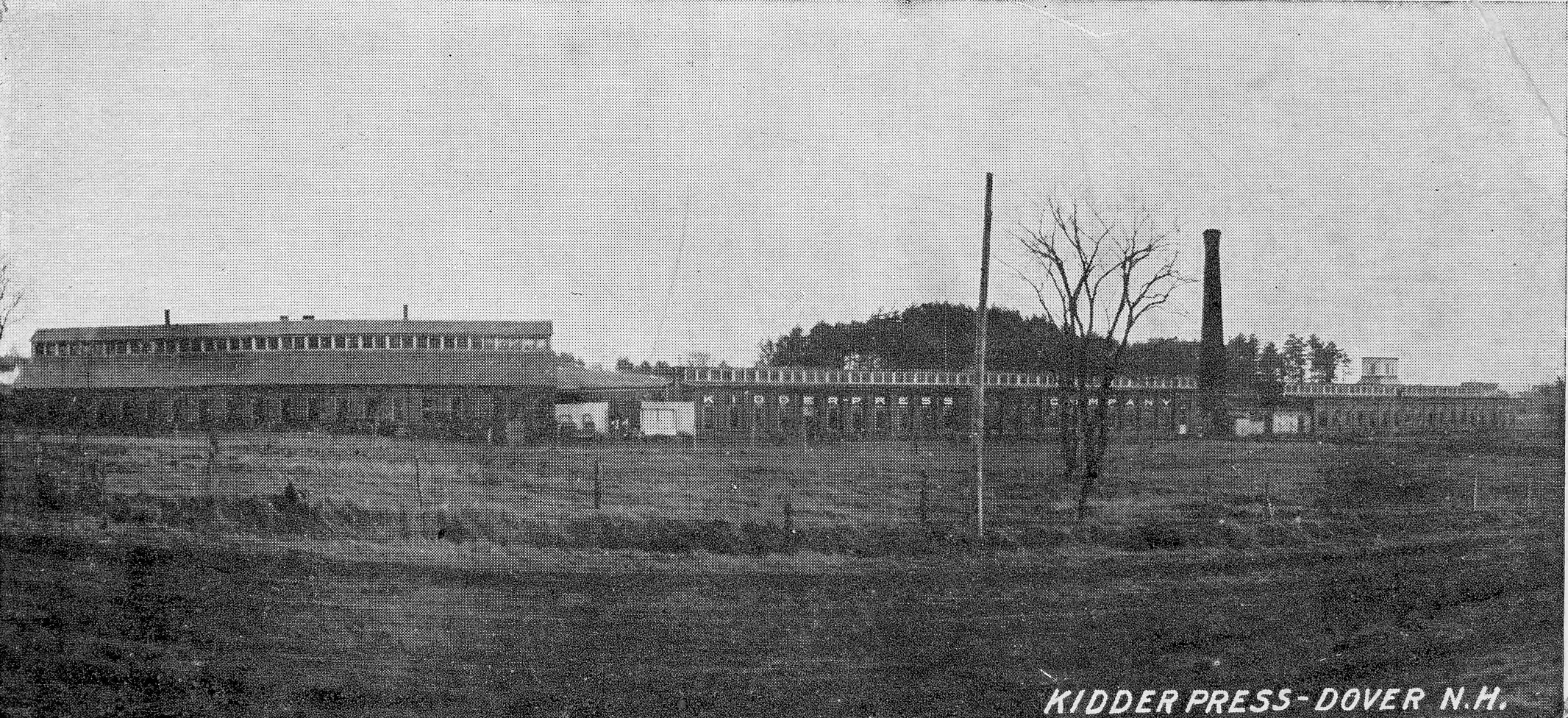 This historical essay is provided free to all readers as an educational service. It may not be reproduced on any website, list, bulletin board, or in print without the permission of the Dover Public Library. Links to the Dover Public Library homepage or a specific article's URL are permissible.