Disclaimer
The Dover Public Library website offers public access to a wide range of information, including historical materials that are products of their particular times, and may contain values, language or stereotypes that would now be deemed insensitive, inappropriate or factually inaccurate. However, these records reflect the shared attitudes and values of the community from which they were collected and thus constitute an important social record.
The materials contained in the collection do not represent the opinions of the City of Dover, or the Dover Public Library.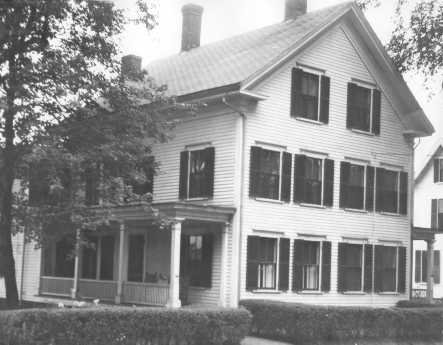 132-134 Central Avenue


    In 1827, the home on this site (circa 1810) was occupied by Widow Nancy Perkins (1785-1862), wife of the late William Perkins (1770-1827). The Perkins family, in the early nineteenth century, owned a lot of land in this area between Tuttle Square and the Durham Road. Mrs. Perkins died at age 77, in 1862, and 18 years later, in 1880, the property was owned by Michael Coogan. Michael, and eventually his son Owen, were proprietors or the Cocheco Beef Company at 487 Central Avenue. Owen later moved a block north, but Michael was here until 1909, Sadie Coogan until 1924, and his daughter Sarah (1878-1933 until her death.
        From the 1987 Heritage Walking Tour Booklet
This historical essay is provided free to all readers as an educational service. It may not be reproduced on any website, list, bulletin board, or in print without the permission of the Dover Public Library. Links to the Dover Public Library homepage or a specific article's URL are permissible.