Disclaimer
The Dover Public Library website offers public access to a wide range of information, including historical materials that are products of their particular times, and may contain values, language or stereotypes that would now be deemed insensitive, inappropriate or factually inaccurate. However, these records reflect the shared attitudes and values of the community from which they were collected and thus constitute an important social record.
The materials contained in the collection do not represent the opinions of the City of Dover, or the Dover Public Library.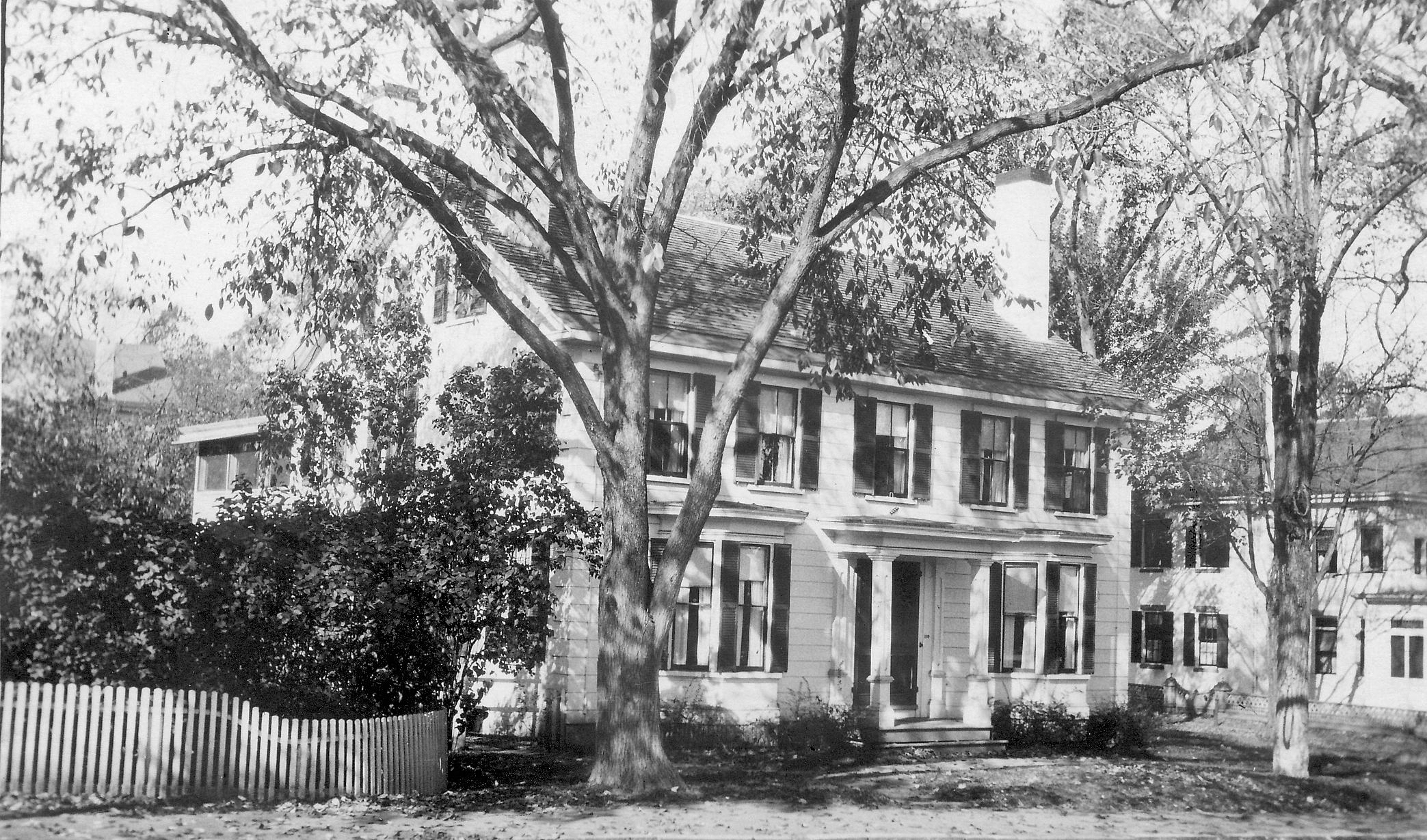 119 Locust Street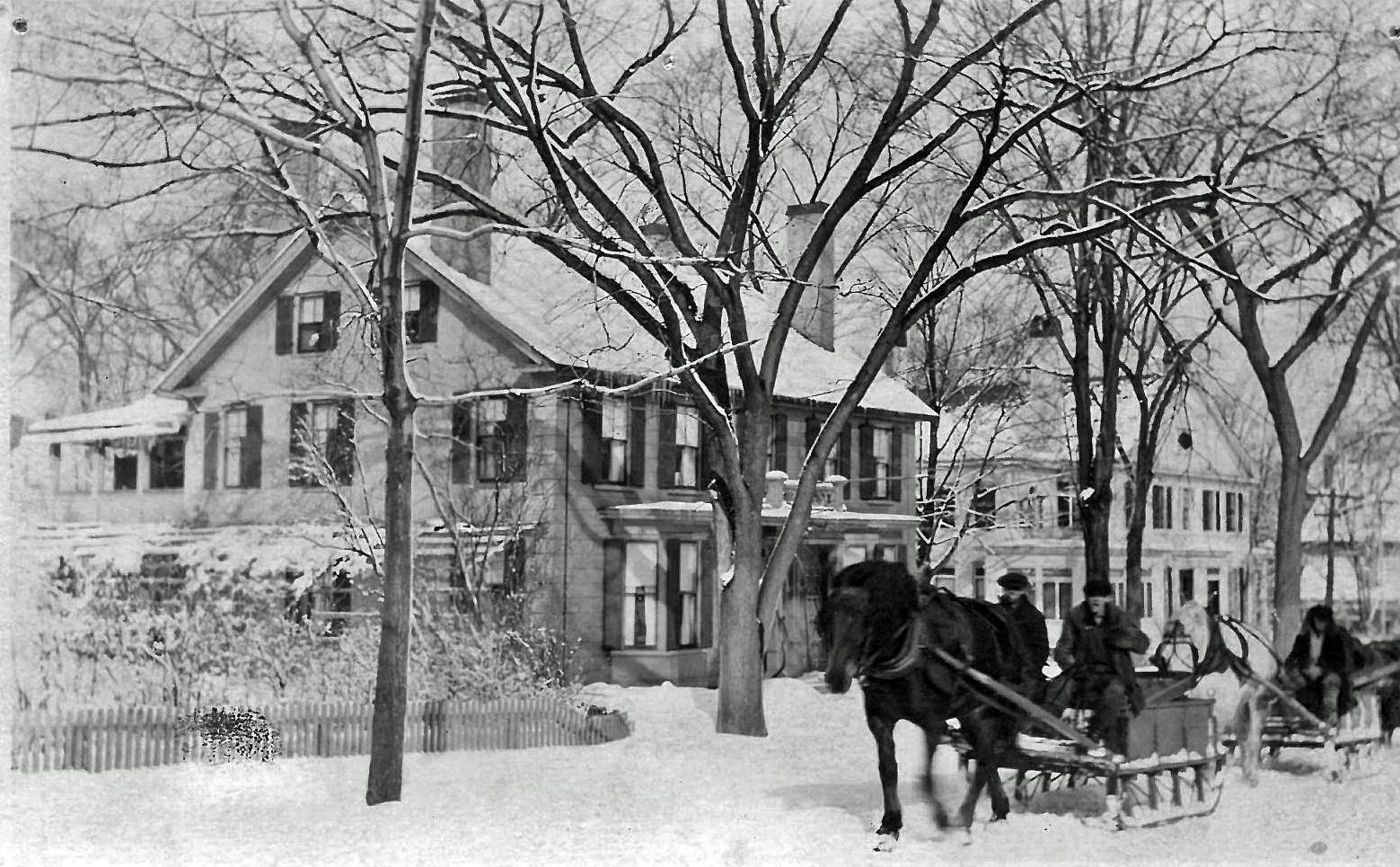 This house was built in 1831 and is said to have been the first house contracted for by builder Nathaniel Twombly. It has the brick ends and four chimneys which are a modification of the Federal style peculiar to this period. It was a sanitarium in its early days. Judge George Frost of the Dover Municipal Court purchased the house from Samuel Wheeler in 1883. In the days of the gundalows, the Frost family had been very active with that form of important river transportation. Judge Frost had three daughters who were actively involved in the Red Cross during both World Wars. They were engaged in other social work as well.
        From the 1980 Heritage Walking Tour
This historical essay is provided free to all readers as an educational service. It may not be reproduced on any website, list, bulletin board, or in print without the permission of the Dover Public Library. Links to the Dover Public Library homepage or a specific article's URL are permissible.