Disclaimer
The Dover Public Library website offers public access to a wide range of information, including historical materials that are products of their particular times, and may contain values, language or stereotypes that would now be deemed insensitive, inappropriate or factually inaccurate. However, these records reflect the shared attitudes and values of the community from which they were collected and thus constitute an important social record.
The materials contained in the collection do not represent the opinions of the City of Dover, or the Dover Public Library.
819 Central Avenue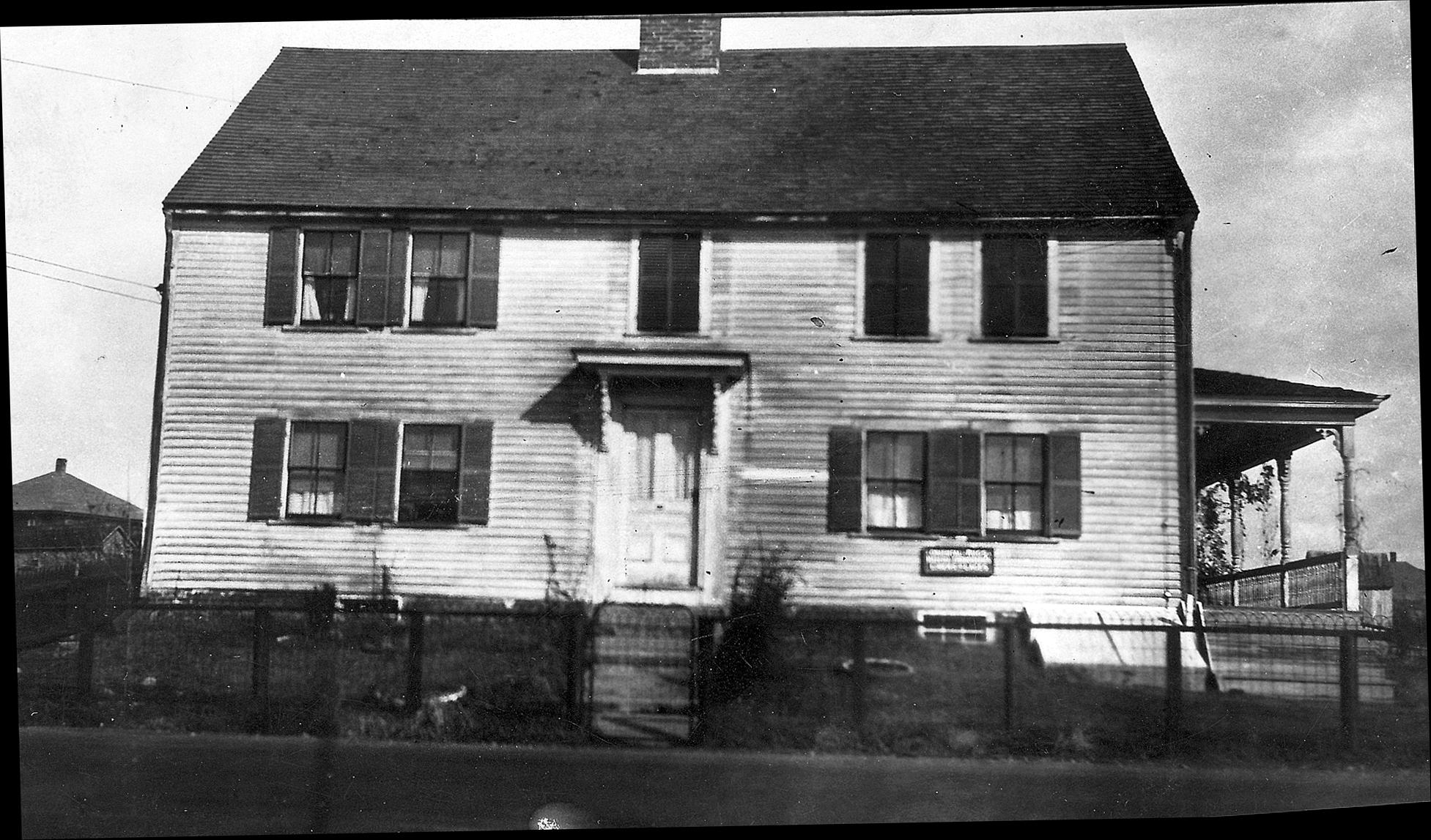 This old Colonial house, the first beyond the Wentworth Home, descended from Asa Gilman to his son Joseph Gilman, but who built this house is not ascertained. It has been the "Gilman House" in memory of all generations in Dover at the present time. When Margery Sullivan Chapter D.A.R. made records in 1927, it was then 175 years ild, thus making it in 1944, 192 years old. Joseph Gilman, who was born in this house, in his old age sold land and buildings to a Land Co., who sold lots from the old farm.

The house sits low and close to the ground and is very low posted. It has old hand-hewn boards, and timbers, heavy hand-hewn beams. The beams show on the ceilings and in the corner posts of the rooms. The doors show that they are very old and hand-made. Big center chimney and hand-made nails are used in the heavy foundations in the cellar. Winding stairway with landing and wooden paneling. Pannelled boards in rooms which antique men have not been able to buy. Broad floor boards. One original fireplace and brick oven still open in the dining room. A very narrow back stairway leads upstairs from one of the rear rooms.
    From "Old Houses Built Before 1840; many before 1780, Dover, New Hampshire" compiled by Florence E. McDaniel and Olive S. Austin, 1944.


This historical essay is provided free to all readers as an educational service. It may not be reproduced on any website, list, bulletin board, or in print without the permission of the Dover Public Library. Links to the Dover Public Library homepage or a specific article's URL are permissible.