Disclaimer
The Dover Public Library website offers public access to a wide range of information, including historical materials that are products of their particular times, and may contain values, language or stereotypes that would now be deemed insensitive, inappropriate or factually inaccurate. However, these records reflect the shared attitudes and values of the community from which they were collected and thus constitute an important social record.
The materials contained in the collection do not represent the opinions of the City of Dover, or the Dover Public Library.

First Parish Parsonage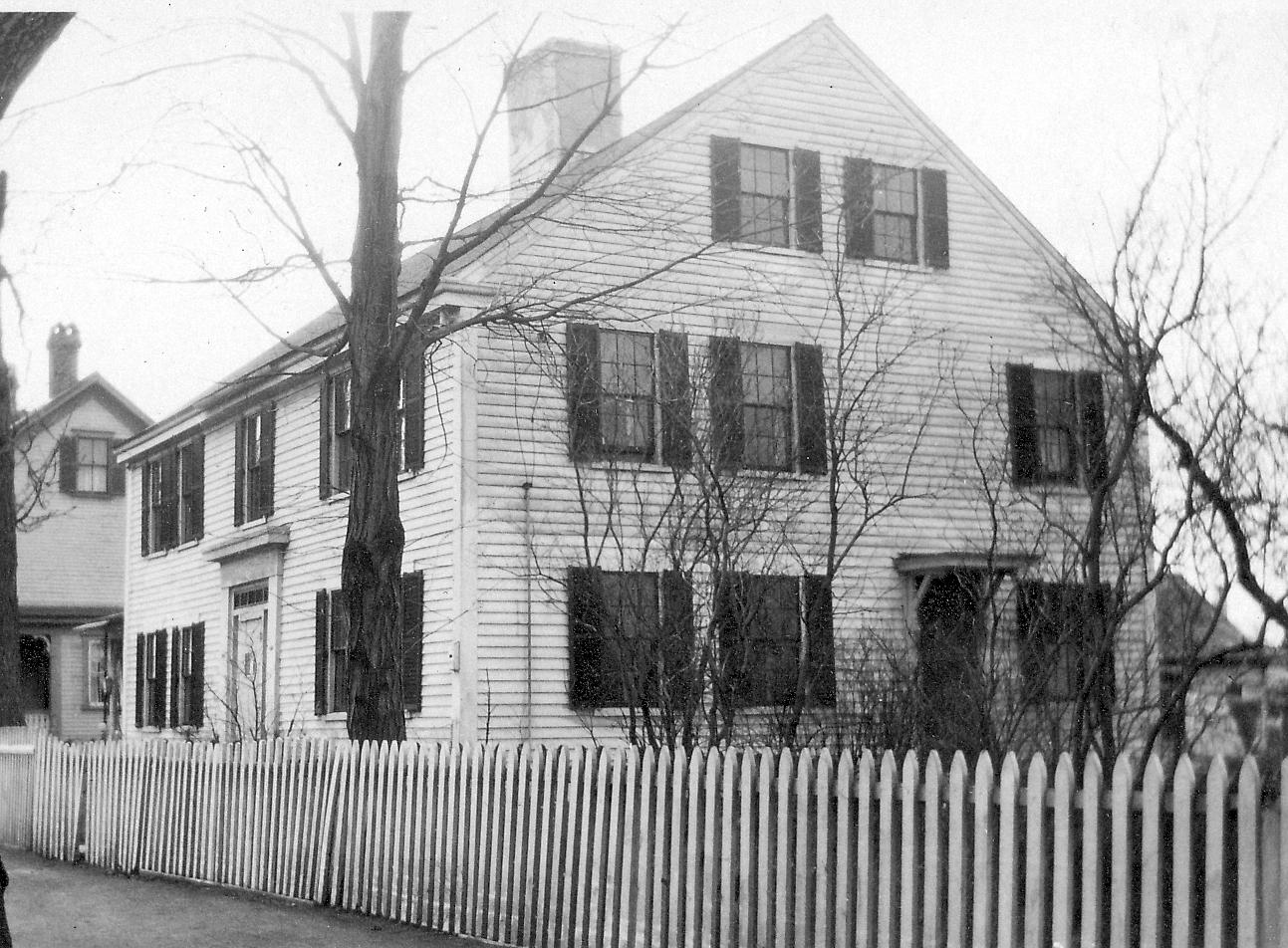 Also known as the Gray House
The parking lot and shopping center opposite from the Pine Hill Cemetery were developed about 1960. Prior to that time, two houses were in this location. The northernmost was the parsonage for the First Parish Church, built in 1787 for Rev. Robert Gray, and was used until 1832. Worthy of remembrance is the fact that no rum was consumed at the raising of the frame of the parsonage, an event of startling importance in 1787. In those days, men engaged in the raising would never fix the ridgepole in its place until their cry, "the ridgepole won't suit!" was answered by a bottle of rum. A sip all around would remedy the difficulty in a marvelous manner. The bottle was then thrown in the air, oftentime with doggerel verses being repeated, and the lucky boy who could get it first became its owner. This was the local custom, but at the raising of the parsonage, no rum was furnished. This occasioned these lines:
"Jerry is gone and Robert is come,
So we'll put on the ridgepole without any rum..."
alluding to the departing pastor Jeremy Belknap and the incoming Mr. Gray.
    From the 1987 Heritage Walking Tour booklet.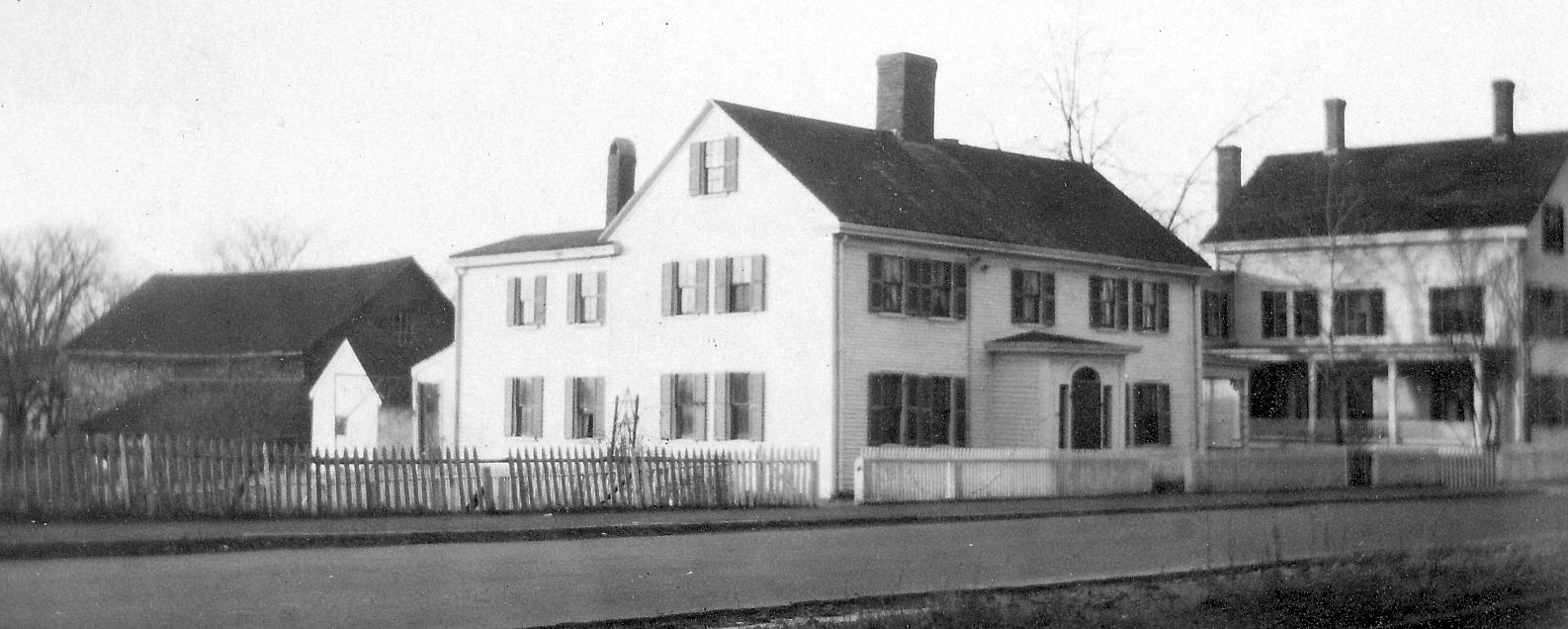 This historical essay is provided free to all readers as an educational service. It may not be reproduced on any website, list, bulletin board, or in print without the permission of the Dover Public Library. Links to the Dover Public Library homepage or a specific article's URL are permissible.