Disclaimer
The Dover Public Library website offers public access to a wide range of information, including historical materials that are products of their particular times, and may contain values, language or stereotypes that would now be deemed insensitive, inappropriate or factually inaccurate. However, these records reflect the shared attitudes and values of the community from which they were collected and thus constitute an important social record.
The materials contained in the collection do not represent the opinions of the City of Dover, or the Dover Public Library.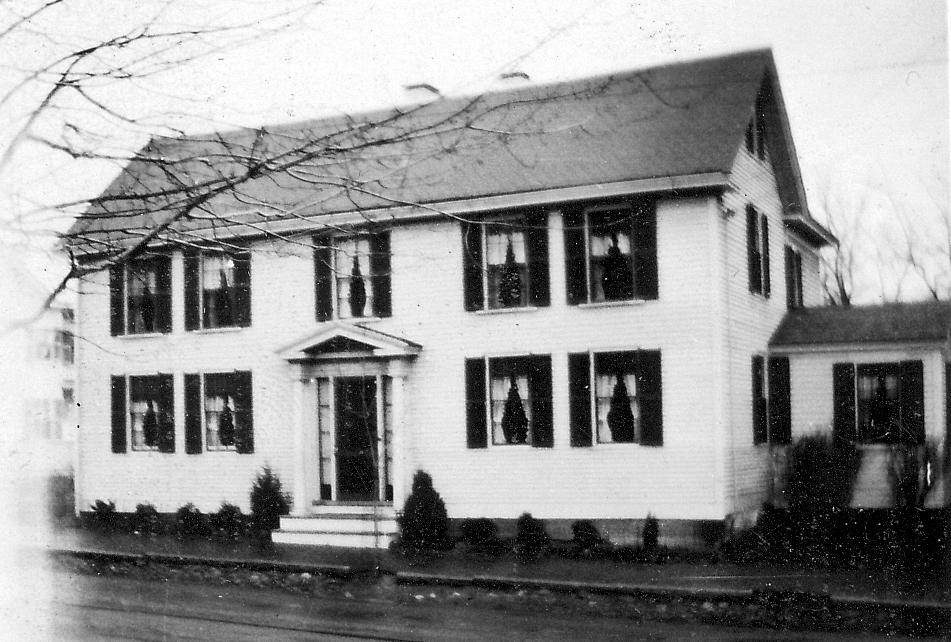 37 Silver Street
 This house was the site of Dover's first Post Office. Dr. Green came to Dover in 1768 and lived in this house. He was Dover's first Postmaster and dispatched mail from here to the White Mountains and all over Southern New Hampshire. He later served as a surgeon under John Paul Jones on the frigate "Ranger". In 1779 he came back to Dover and married Sussanah Hayes and built a home for his bride at 79 Silver Street where he died at age 101, 1 month and 10 days.
    From the 1979 Heritage Walk Tour Booklet.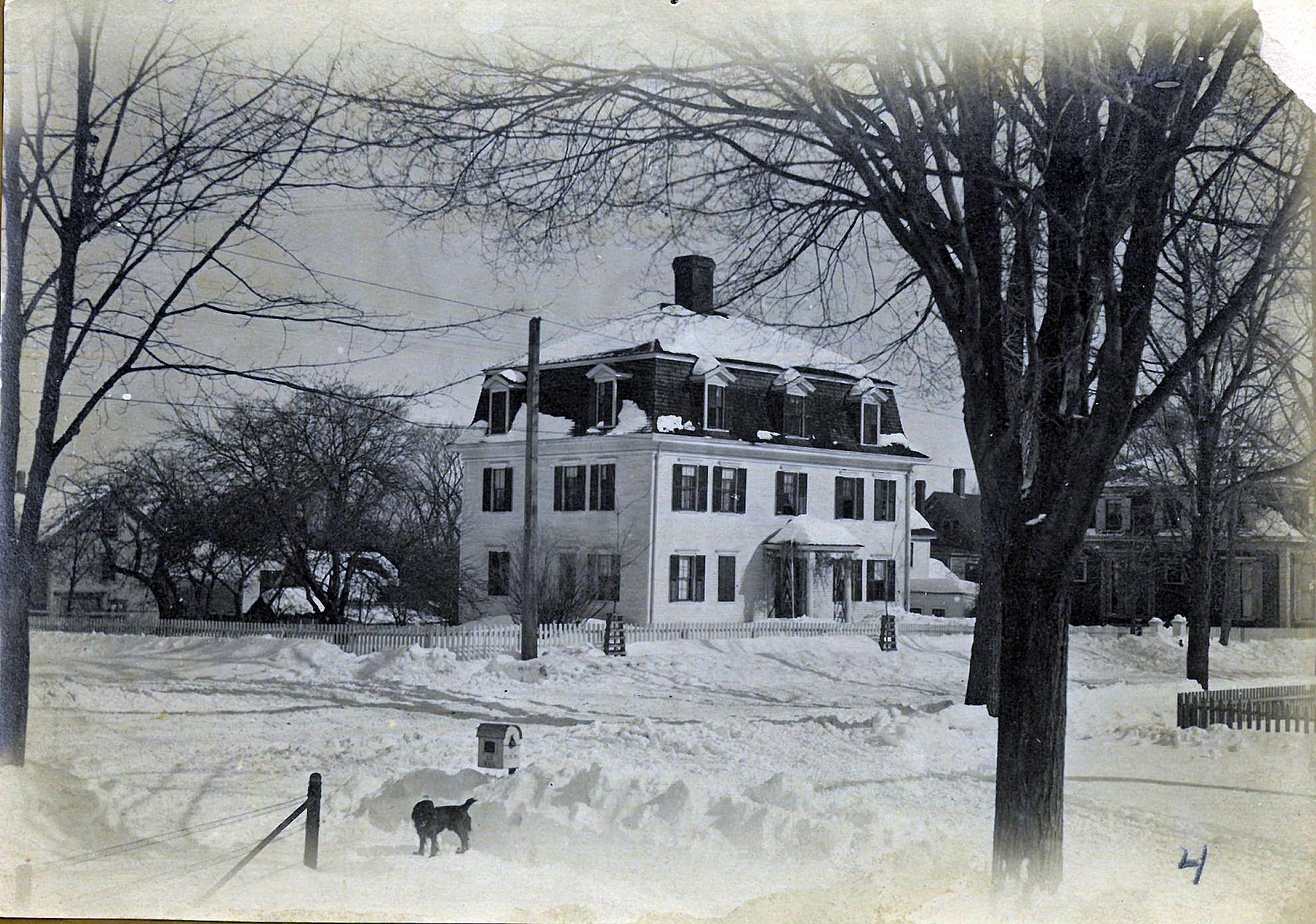 79 Silver Street

The house originally had a colonial roof which was replace by this mansard roof. Later owners changed the roof back to the original colonial style.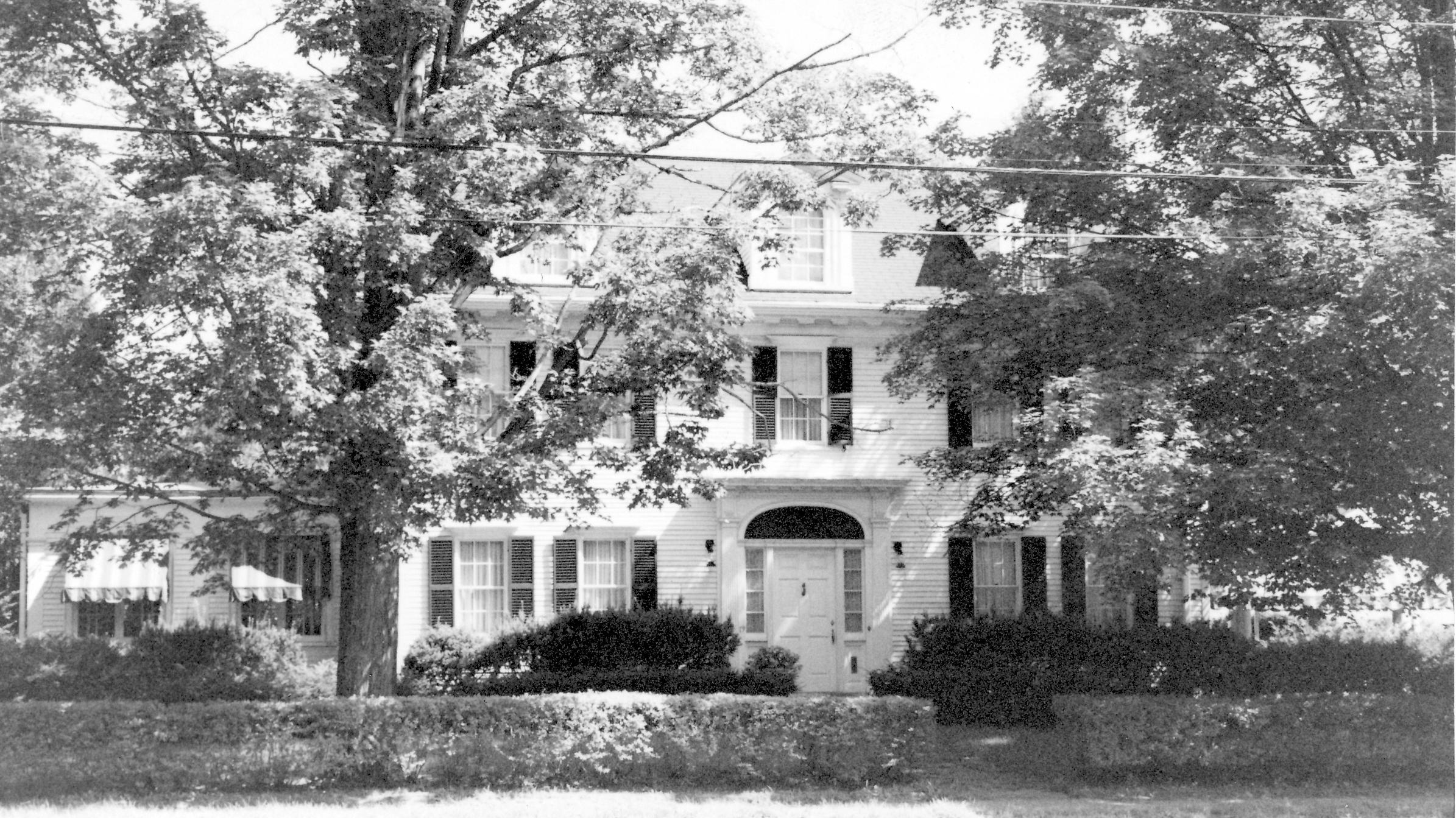 79 Silver Street with a colonial roof
This is the earliest house in this area, built circa 1780 by Dr. Ezra Green, who bought the lot from Parson Jeremy Belknap who lived next door until 1787. In 1775 Dr. Green joined the New Hampshire Regiment in Charlestown, Massachusetts, Returning to Dover he switched from doctoring to tavern keeper and retailer, built this house and proprietor of the largest and most profitable store in Dover. He lived here until 1847 and raised 13 children.
    From the 1980 Heritage Walk Tour Booklet.
This historical essay is provided free to all readers as an educational service. It may not be reproduced on any website, list, bulletin board, or in print without the permission of the Dover Public Library. Links to the Dover Public Library homepage or a specific article's URL are permissible.