Disclaimer
The Dover Public Library website offers public access to a wide range of information, including historical materials that are products of their particular times, and may contain values, language or stereotypes that would now be deemed insensitive, inappropriate or factually inaccurate. However, these records reflect the shared attitudes and values of the community from which they were collected and thus constitute an important social record.
The materials contained in the collection do not represent the opinions of the City of Dover, or the Dover Public Library.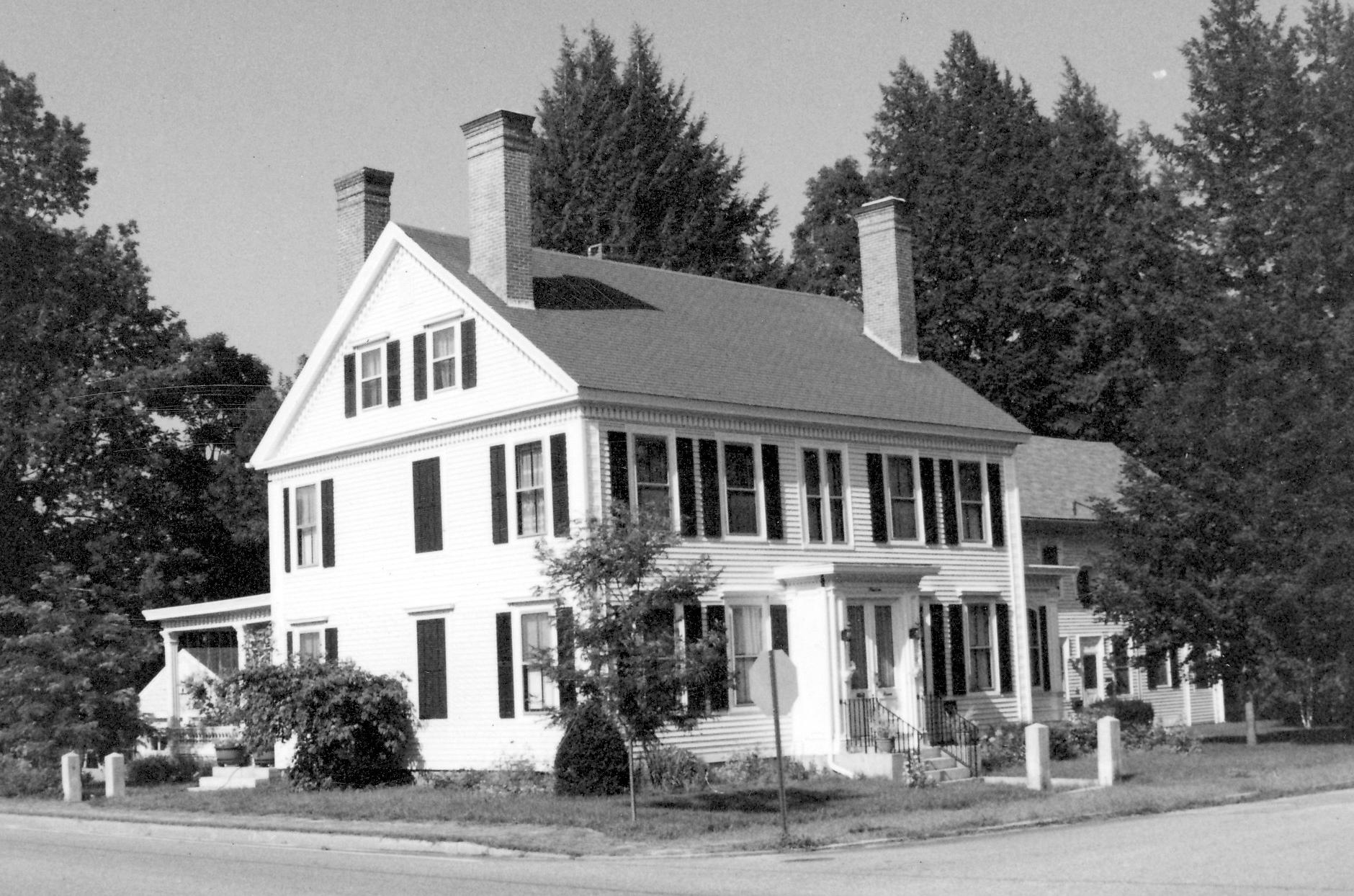 21 Summer Street

Built circa 1830, this large house was constructed on land given to Samuel W. Dow by his father Dr. Jabez Dow (1776-1839). Jabez Dow owned the adjacent house facing Silver Street (Gage –Dow house). His son, also a doctor, began practicing medicine with his father in 1825 and resided here until 1837 when he was committed to an insane asylum in Somerville, Massachusetts and died that same year. The home was bought by the Episcopalian minister, Rev. Horton, but by 1848 it was owned by Lucius Everett.

In 1865, the house was bought by Colonel Samuel C. Fisher (1822-1909). Fisher had been a dry good merchant in Dover, operating two stores: one downtown and one on the Landing.  In 1863, during the Civil War, he moved to New Bern, North Carolina where he operated a hotel called the Gaston House, owned a cotton plantation, a large farm, and a dry goods business. He acquired a good deal of his wealth during this stint in the South. In 1865, Fisher moved back to Dover and purchased this house.

 The Colonel served as a director of the Strafford National Bank and trustee of the Strafford Savings Bank. He married three times: first, the daughter of Benjamin Barnes who died before 1863; second Sarah Christie, daughter of Daniel M. Christie. Sarah died in 1897; and third, in 1899 he married Emily Bacon, daughter of jeweler Charles E. Bacon. Fisher's passion was racehorses and several were kept in the stables here.
        From the 1987 Heritage Walking Tour booklet
This historical essay is provided free to all readers as an educational service. It may not be reproduced on any website, list, bulletin board, or in print without the permission of the Dover Public Library. Links to the Dover Public Library homepage or a specific article's URL are permissible.