Disclaimer
The Dover Public Library website offers public access to a wide range of information, including historical materials that are products of their particular times, and may contain values, language or stereotypes that would now be deemed insensitive, inappropriate or factually inaccurate. However, these records reflect the shared attitudes and values of the community from which they were collected and thus constitute an important social record.
The materials contained in the collection do not represent the opinions of the City of Dover, or the Dover Public Library.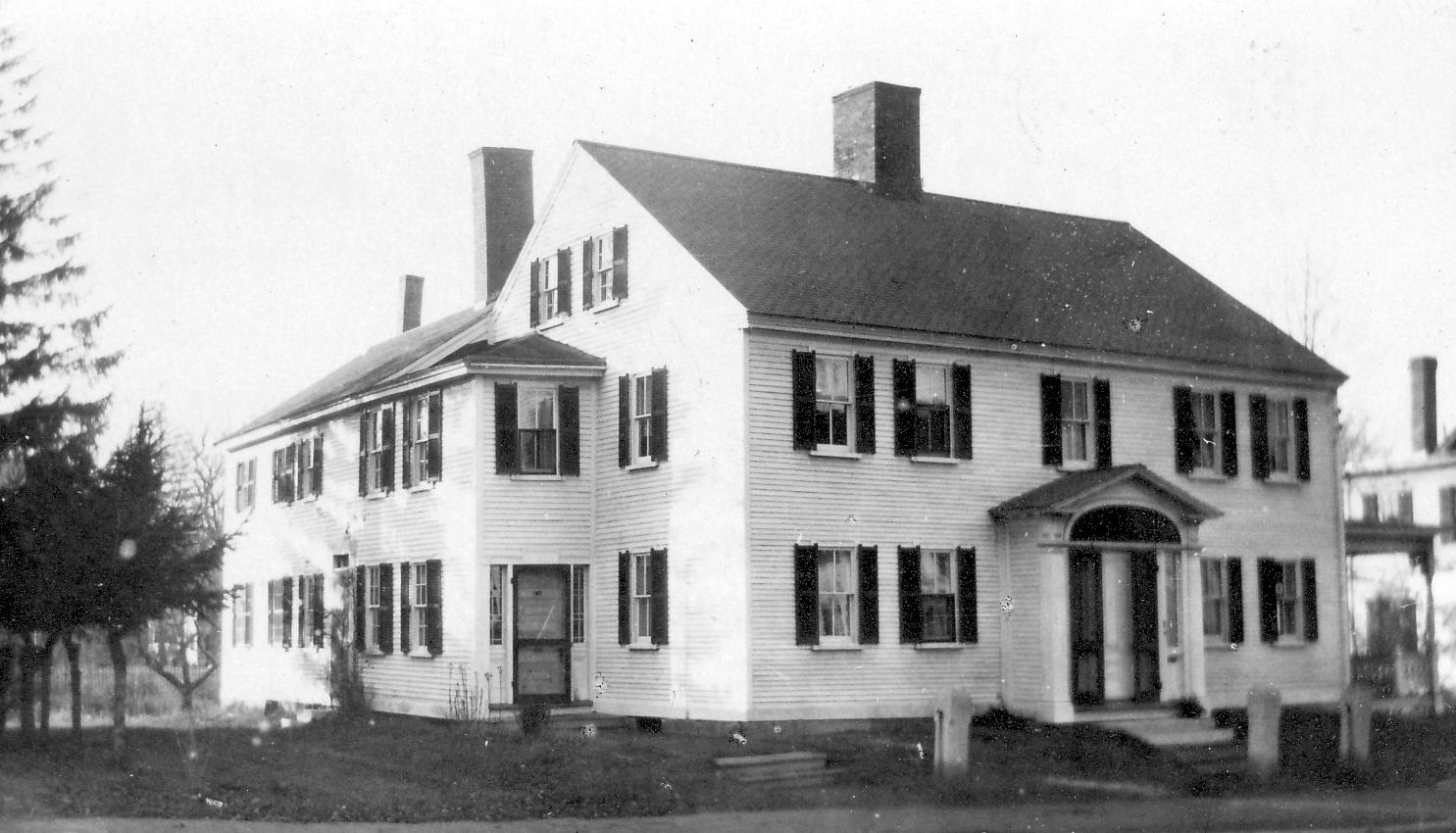 162 Central Avenue
This Georgian-style home with a center chimney was originally built as a single-family home by James Remick in 1787. Supposedly, prisoners from the "Old Gaol" across the street were used as laborers during the home's construction. The doorway is pictured in Howell's Architectural Heritage of the Piscataqua (p. 196). It features an enclosed porch, sidelights, an expansive fan, and much classical trim. An unusual feature of the doorway is the carved blocks under the cornice which seem to be a detail particular to this area of southern New Hampshire, by the 1820s, the house was owned by carpenter James Davis who added another section and made it a two-family home. It remained in the Davis family: son James H., deputy sheriff, next owned it, and Alice H. Davis, a teacher, lived here until the mid-1940s.
    From the 1987 Heritage Walking Tour booklet
This historical essay is provided free to all readers as an educational service. It may not be reproduced on any website, list, bulletin board, or in print without the permission of the Dover Public Library. Links to the Dover Public Library homepage or a specific article's URL are permissible.