Disclaimer
The Dover Public Library website offers public access to a wide range of information, including historical materials that are products of their particular times, and may contain values, language or stereotypes that would now be deemed insensitive, inappropriate or factually inaccurate. However, these records reflect the shared attitudes and values of the community from which they were collected and thus constitute an important social record.
The materials contained in the collection do not represent the opinions of the City of Dover, or the Dover Public Library.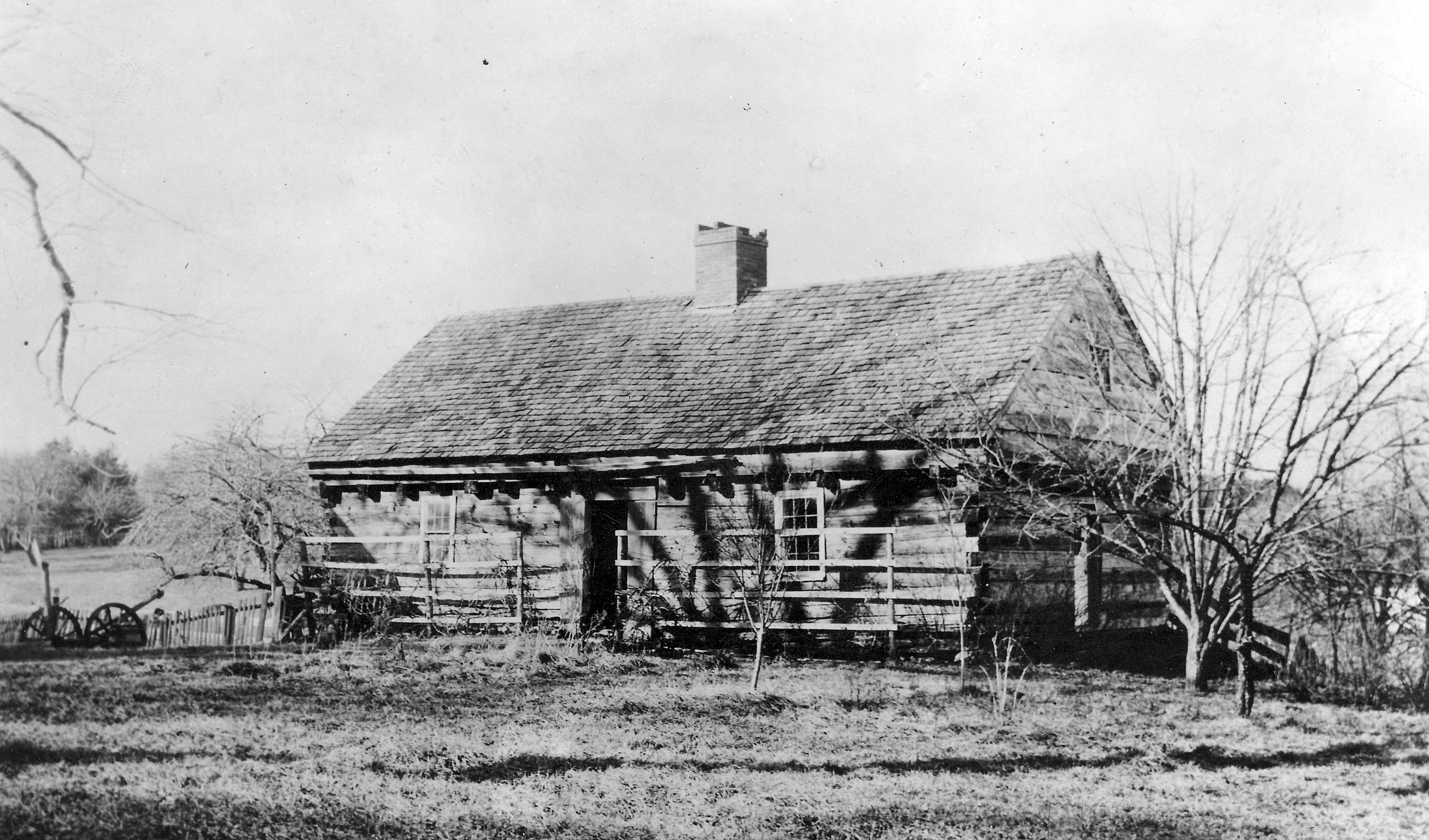 182 Central Ave
This is the last of all of Old Dover's  garrisons and was built by John Damm for his son William Damm, about 1675, who married Martha Nute. The Damm family lived there 95 years and after Leah Nute married Joseph Drew, it was called Drew Garrison for 112 years. Mrs. Holmes Rounds owned it for 33 years making it 240 years old when Mrs. Rounds made a formal gift of it to the Woodman Institute. It took one week for one horse to draw it on rollers from Dover Neck to Central Avenue, and was placed under cover to protect it from rain. It was dedicated July 26, 1916. It stands between the Woodman-Christie House, built in 1818 on its right, and the Hale House built in 1813 on its left, the builder of each of these houses being Captain William Palmer. Both are large brick houses and the three buildings comprise the Woodman Institute. The Garrison is filled with antiques of its period.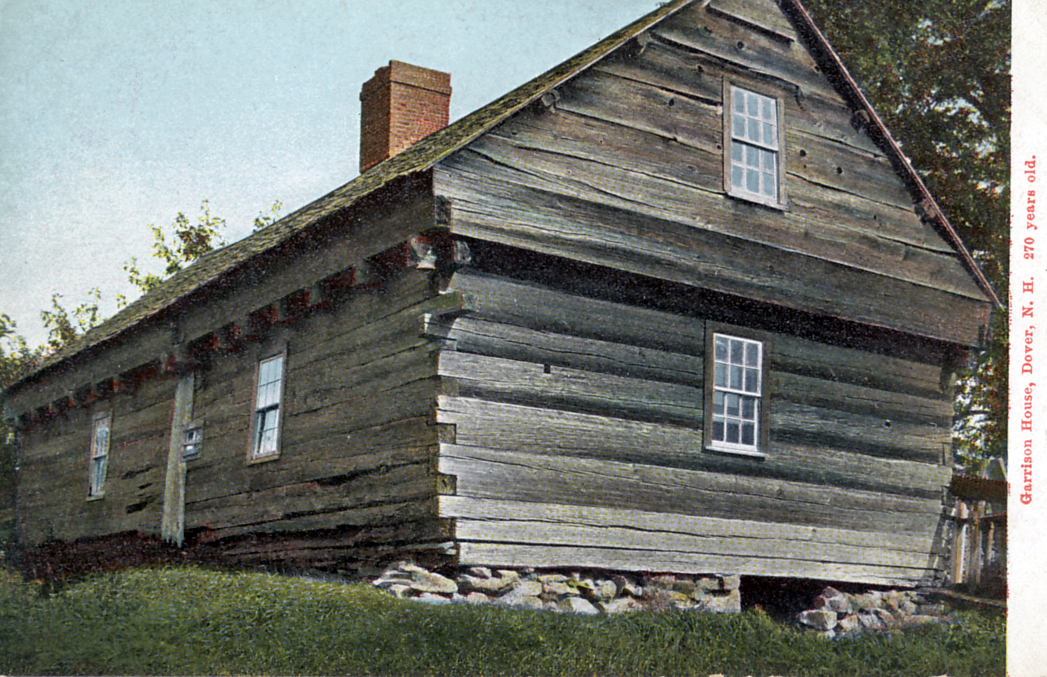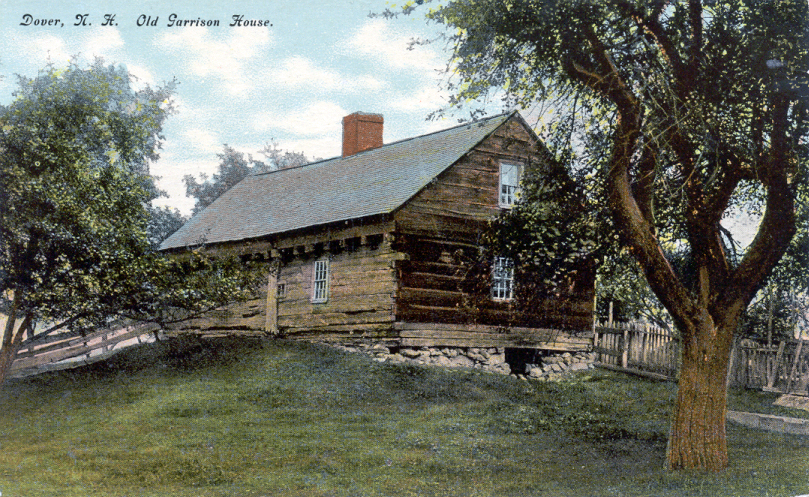 The old Garrison was lived in until the close of the Civil War, when it began to decay, and Mrs. Rounds had it repaired. The logs are 20 feet long and jointed on each side of the chimney. It has apertures to shoot from. It is well worth seeing, and is 268 years old now in 1944.
    From "Old Houses Built Before 1840; many before 1780, Dover, New Hampshire" compiled by Florence E. McDaniel and Olive S. Austin, 1944.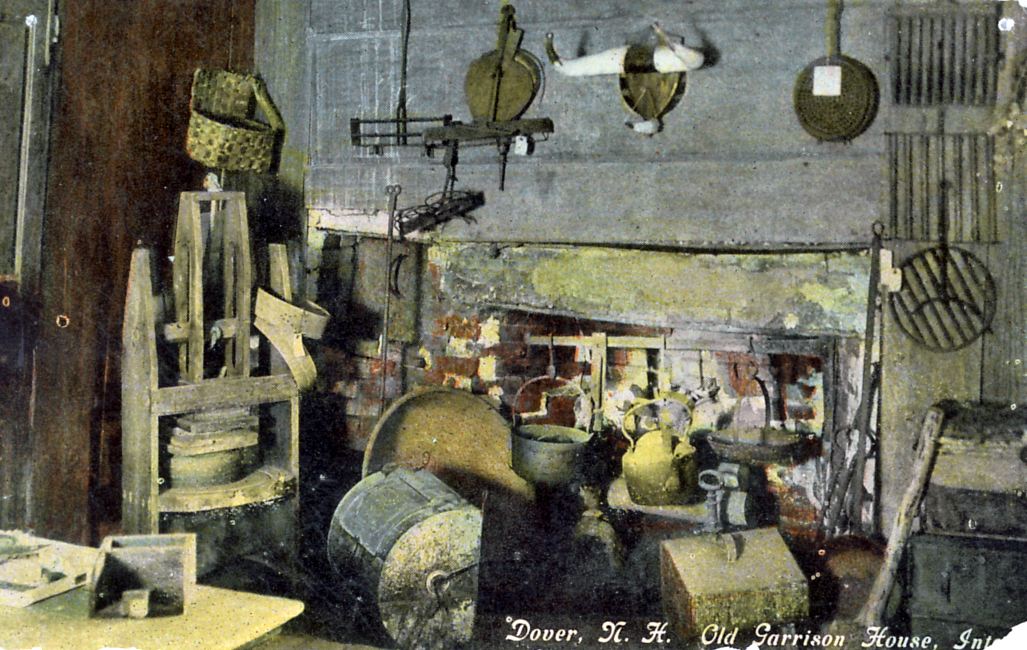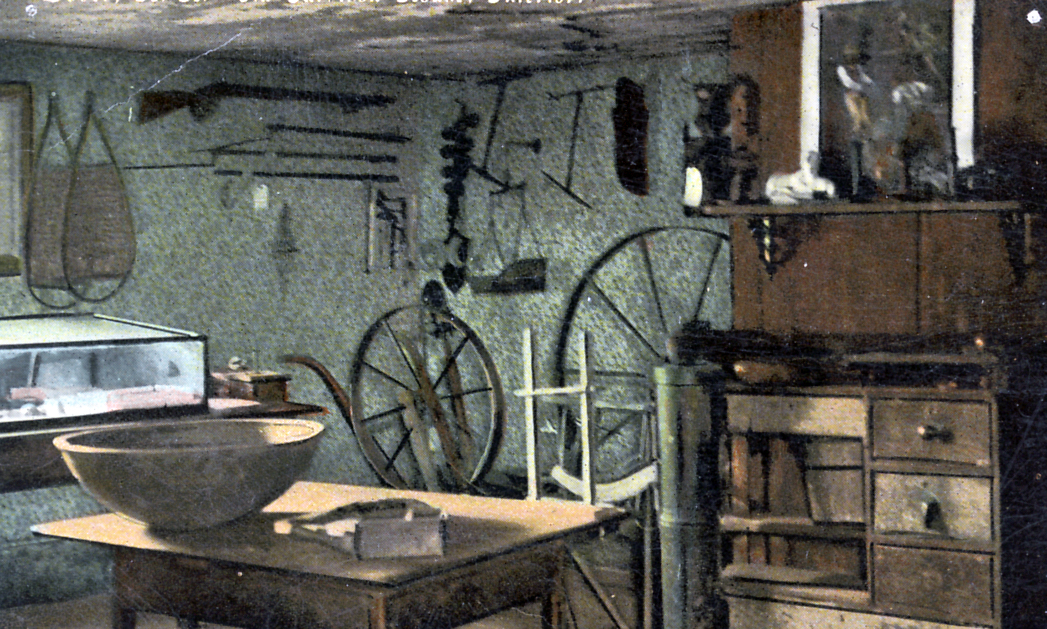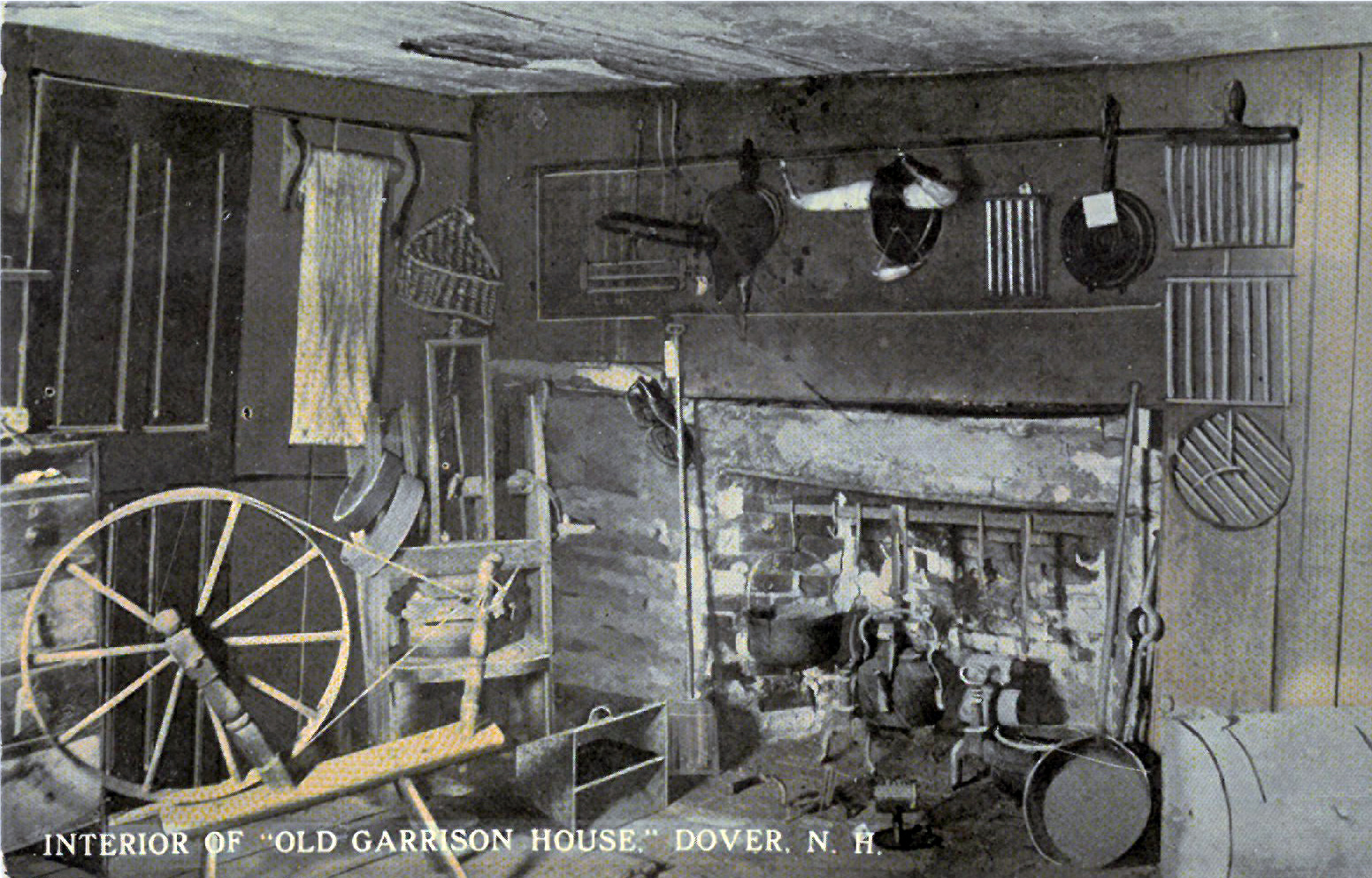 This historical essay is provided free to all readers as an educational service. It may not be reproduced on any website, list, bulletin board, or in print without the permission of the Dover Public Library. Links to the Dover Public Library homepage or a specific article's URL are permissible.