Disclaimer
The Dover Public Library website offers public access to a wide range of information, including historical materials that are products of their particular times, and may contain values, language or stereotypes that would now be deemed insensitive, inappropriate or factually inaccurate. However, these records reflect the shared attitudes and values of the community from which they were collected and thus constitute an important social record.
The materials contained in the collection do not represent the opinions of the City of Dover, or the Dover Public Library.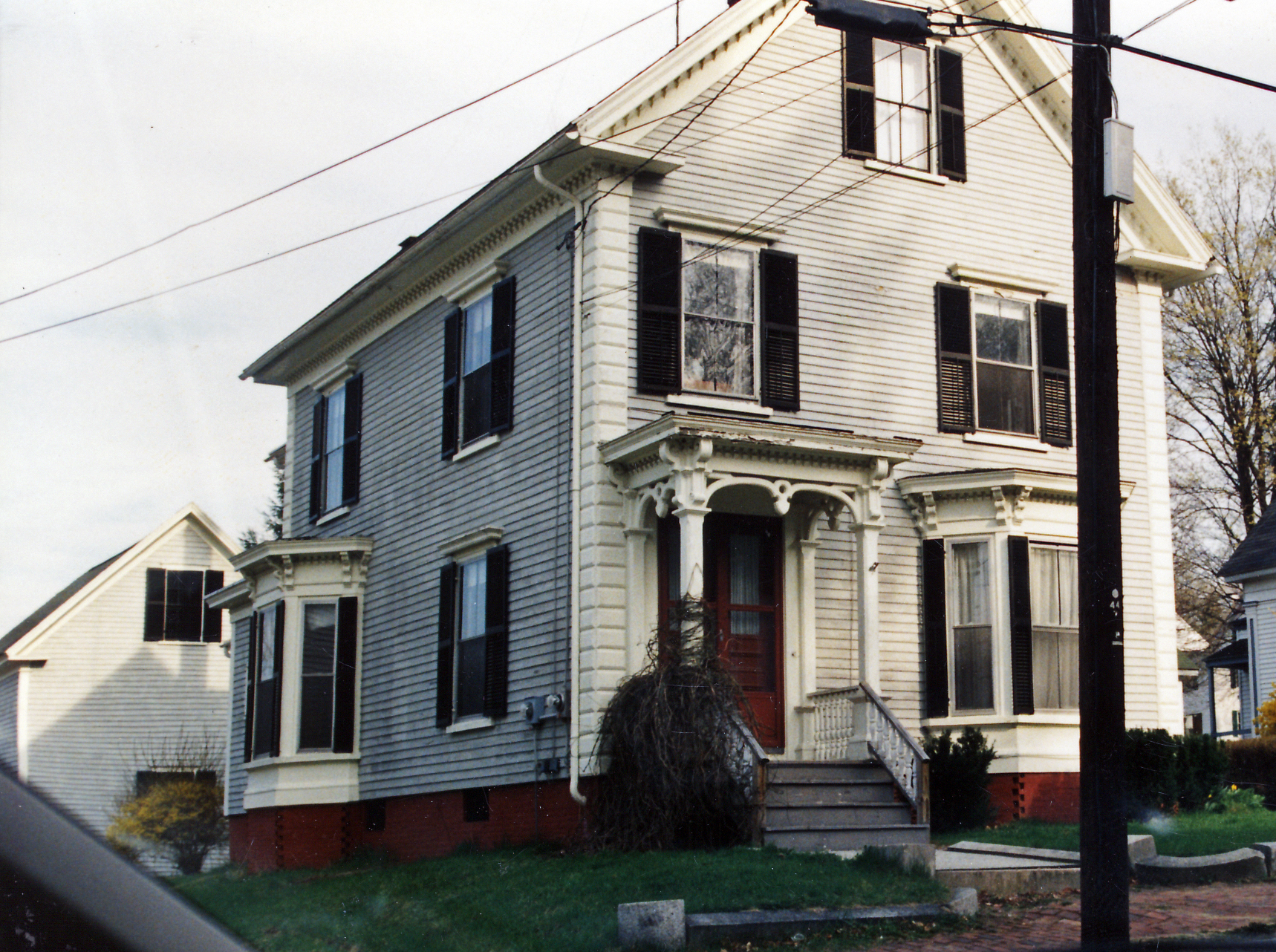 The lot here sold in 1876 for $600; in 1888 the land and buildings were purchased for $4200 by Freeman N. Davis (1850-1934). In the Dover city directories of his era, Davis is variously referred to as a real estate dealer, "collector" and a janitor, and according to local hearsay, was regarded as quite a character. Davis owned rental properties all over town, but this was his home. At the time of his death in 1934 he was one of Dover's largest taxpayers: his holdings valued at over $93,000. Davis owned an additional $82,000 in stocks and bonds, all of which were left to his widow, Nina Jane. When Mrs. Davis died in 1941, this house was left to the City of Dover and a large portion of her estate was responsible for funding the construction of the Davis Vocational School on Main Street.
    From the 1991 Heritage Walking Tour Booklet
This historical essay is provided free to all readers as an educational service. It may not be reproduced on any website, list, bulletin board, or in print without the permission of the Dover Public Library. Links to the Dover Public Library homepage or a specific article's URL are permissible.