Disclaimer
The Dover Public Library website offers public access to a wide range of information, including historical materials that are products of their particular times, and may contain values, language or stereotypes that would now be deemed insensitive, inappropriate or factually inaccurate. However, these records reflect the shared attitudes and values of the community from which they were collected and thus constitute an important social record.
The materials contained in the collection do not represent the opinions of the City of Dover, or the Dover Public Library.
The Dover Old Home Week took place August 25-27, 1914. There were a number of events, including a big parade on Wednesday the 26th. The line was three miles long and followed a six mile parade route thronged by thousands of people. Foster's Daily Democrat gushed, "The big parade of yesterday was the most extensive, elaborate and complete ever witnessed in this part of the country, and a sterling tribute to every one engaged directly or otherwise. The entire spectacle was so magnificent as to make an absolute impossibility to describe it in detail, so gigantic as to make it impossible to convey an idea to those who were deprived of the sublime pleasure of being eye witnesses." It was estimated that over 30,000 people from several states were in attendance.
Fireman's Day on Thursday had a parade of fire apparatus from several towns, and firemen in new uniforms. There was a speed exhibition in which the Wentworth motor fire truck raced the horse drawn Hose Wagon #3. The motor fire truck was faster by 39 seconds.
Wednesday and Thursday offered balloon ascensions. Harold Cates, the "daring aeronaut," thrilled the crowd by leaping from the balloon several times and parachuting to earth. There were also sporting events, a marathon, fireworks and band concerts. Confetti Night was a huge success. People of all ages enjoyed tossed confetti at each other until all sources of confetti in town were sold out.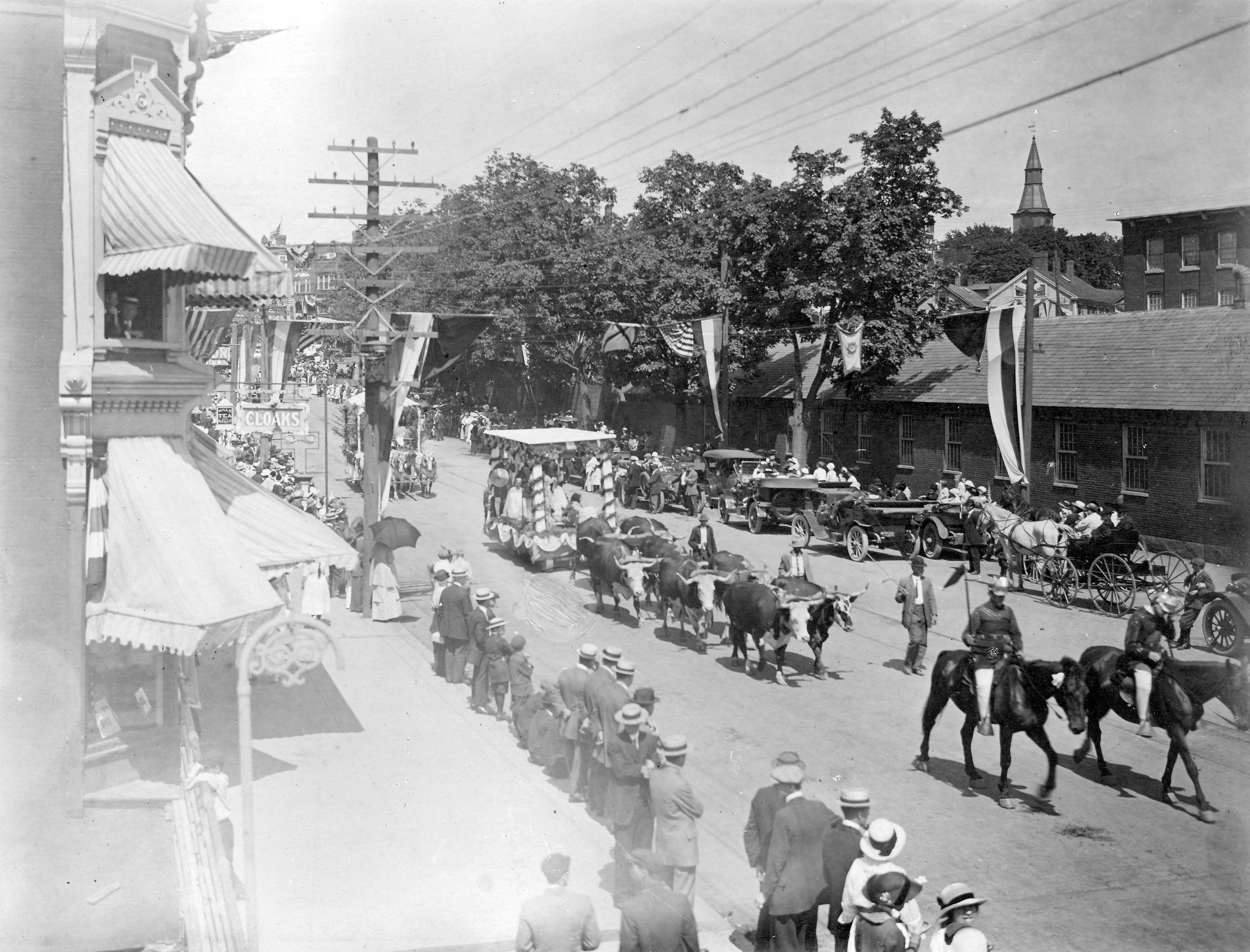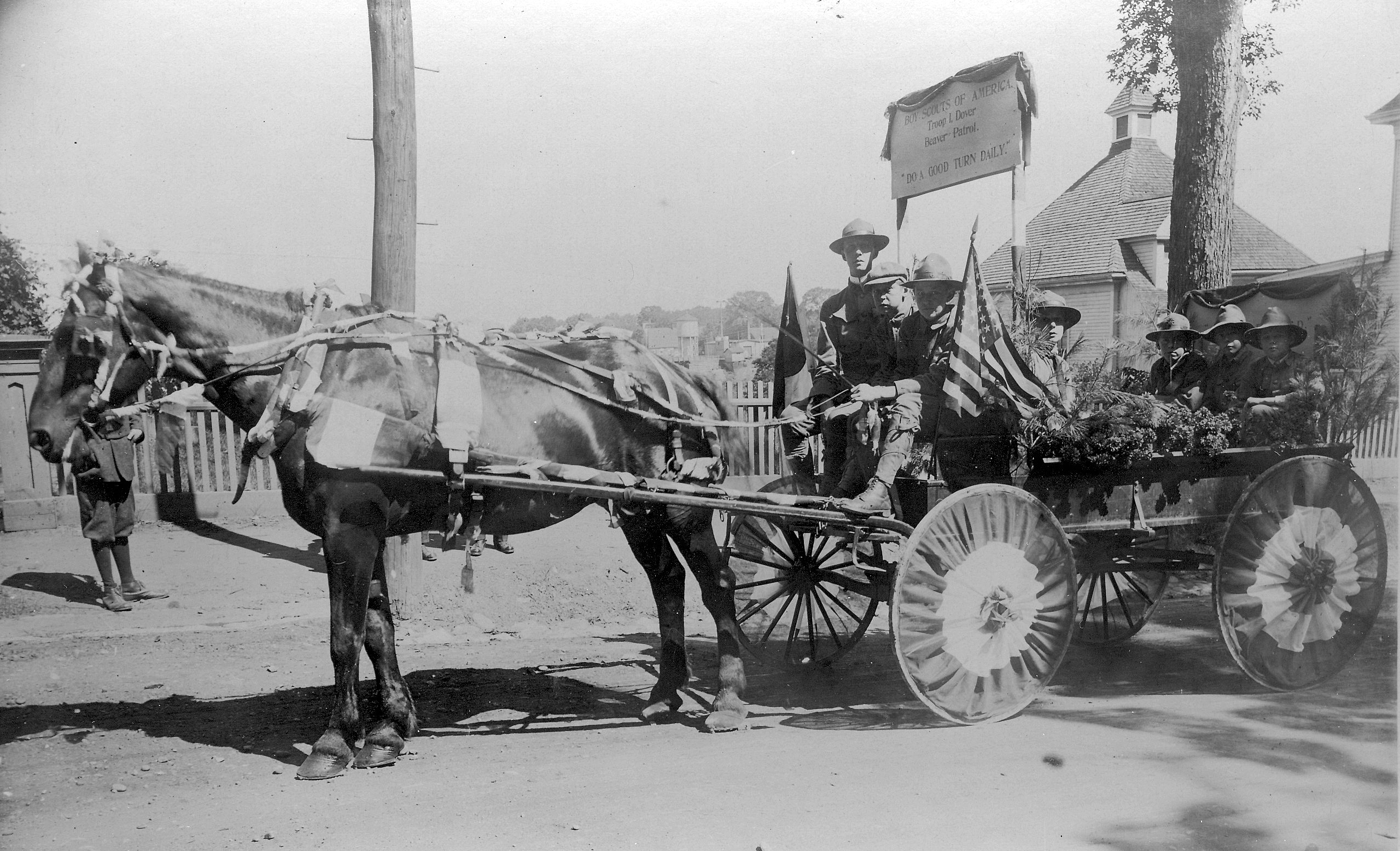 Boy Scouts of America Troop 1 Dover, Beaver Patrol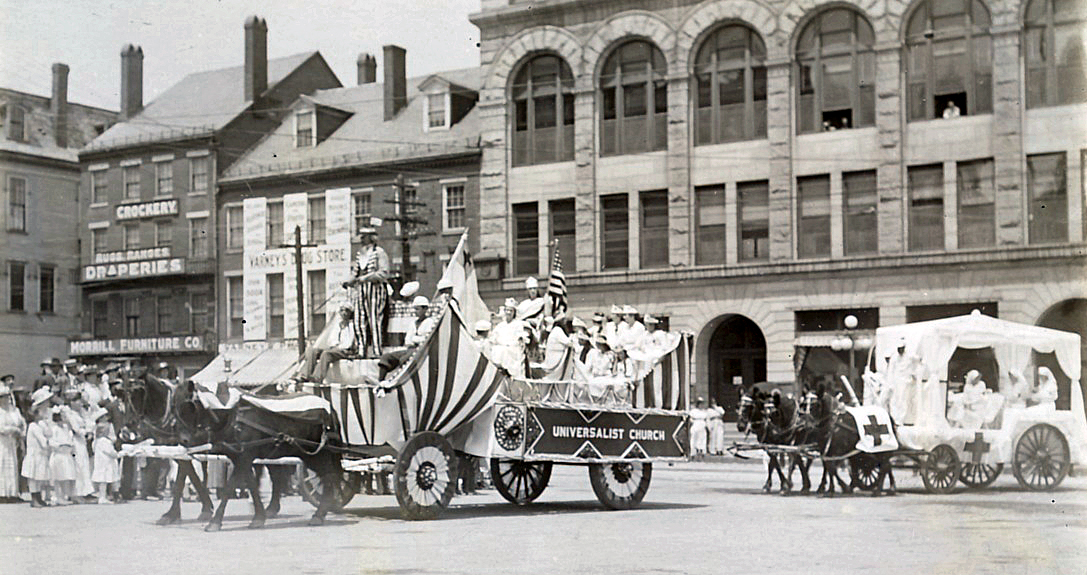 Universalist Church Float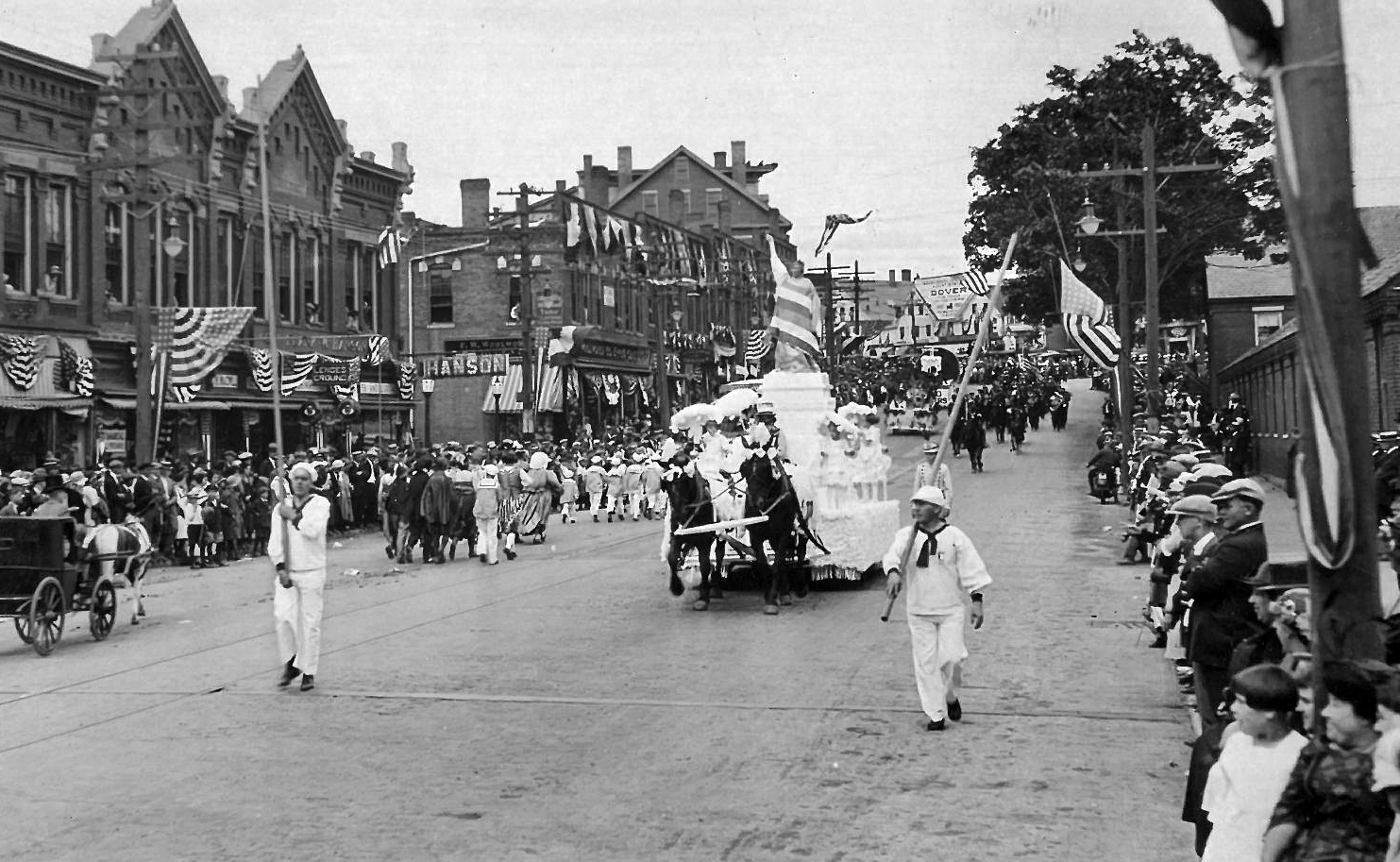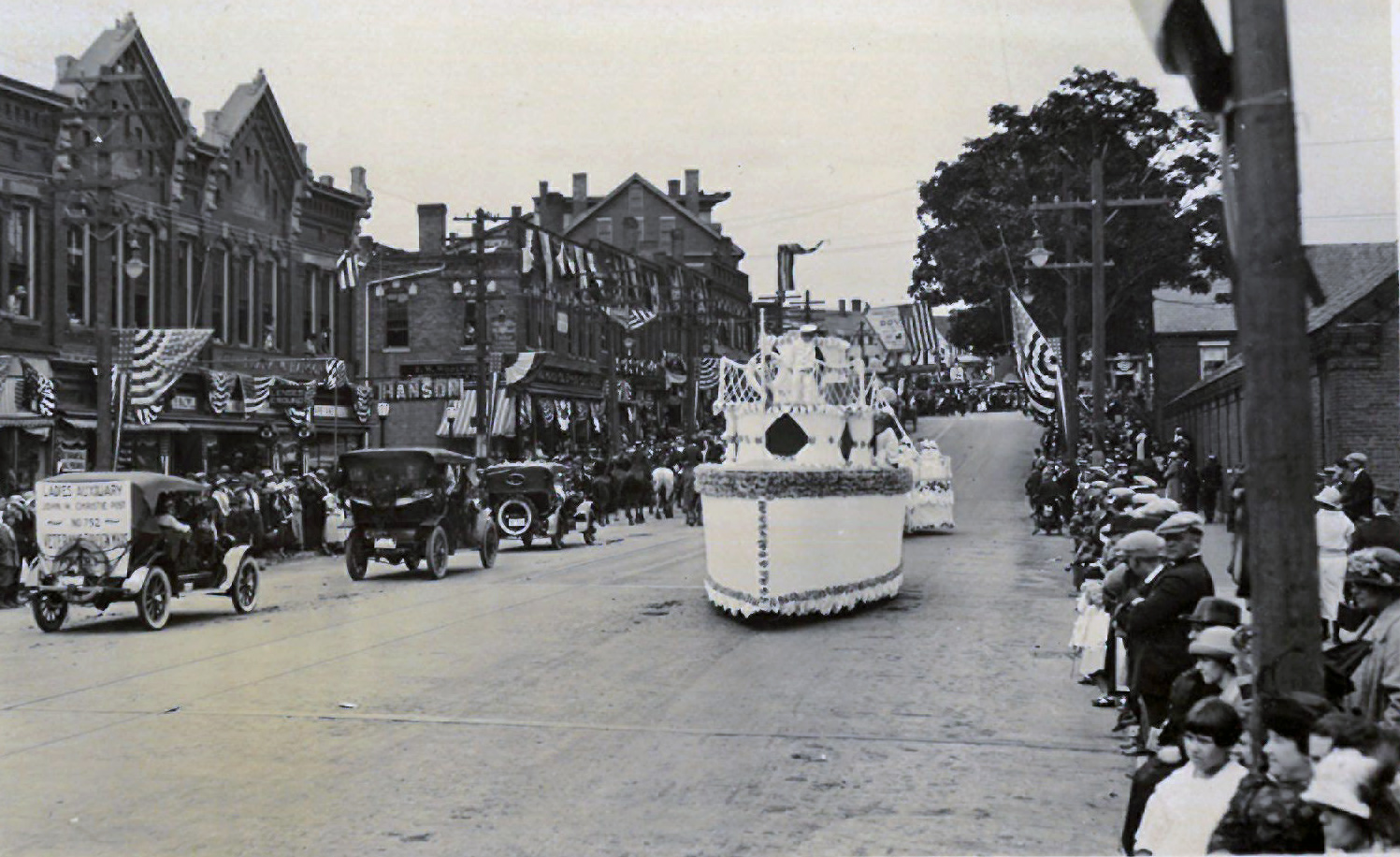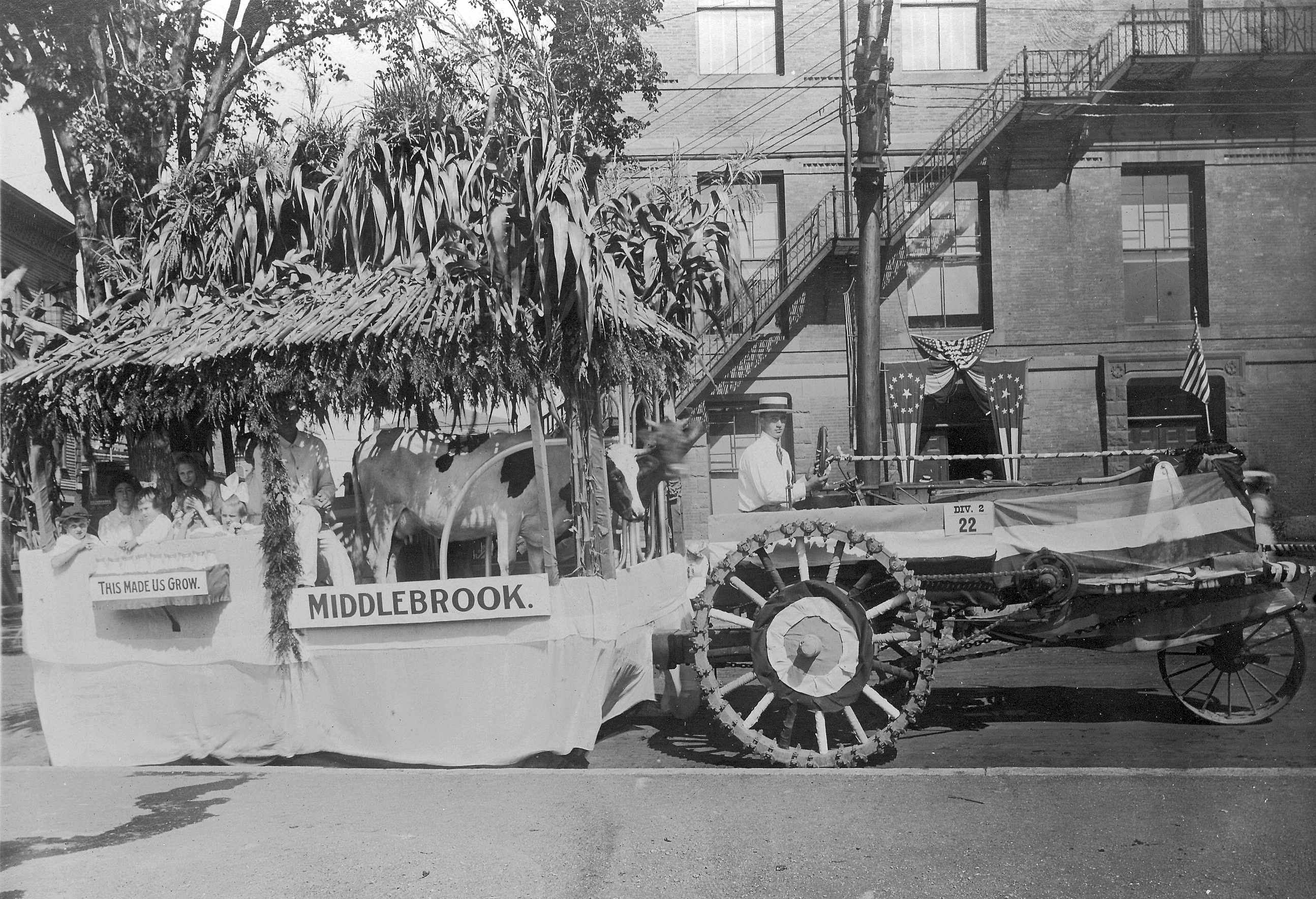 The Middlebrook Dairy float featured two live cows, as well as women and children.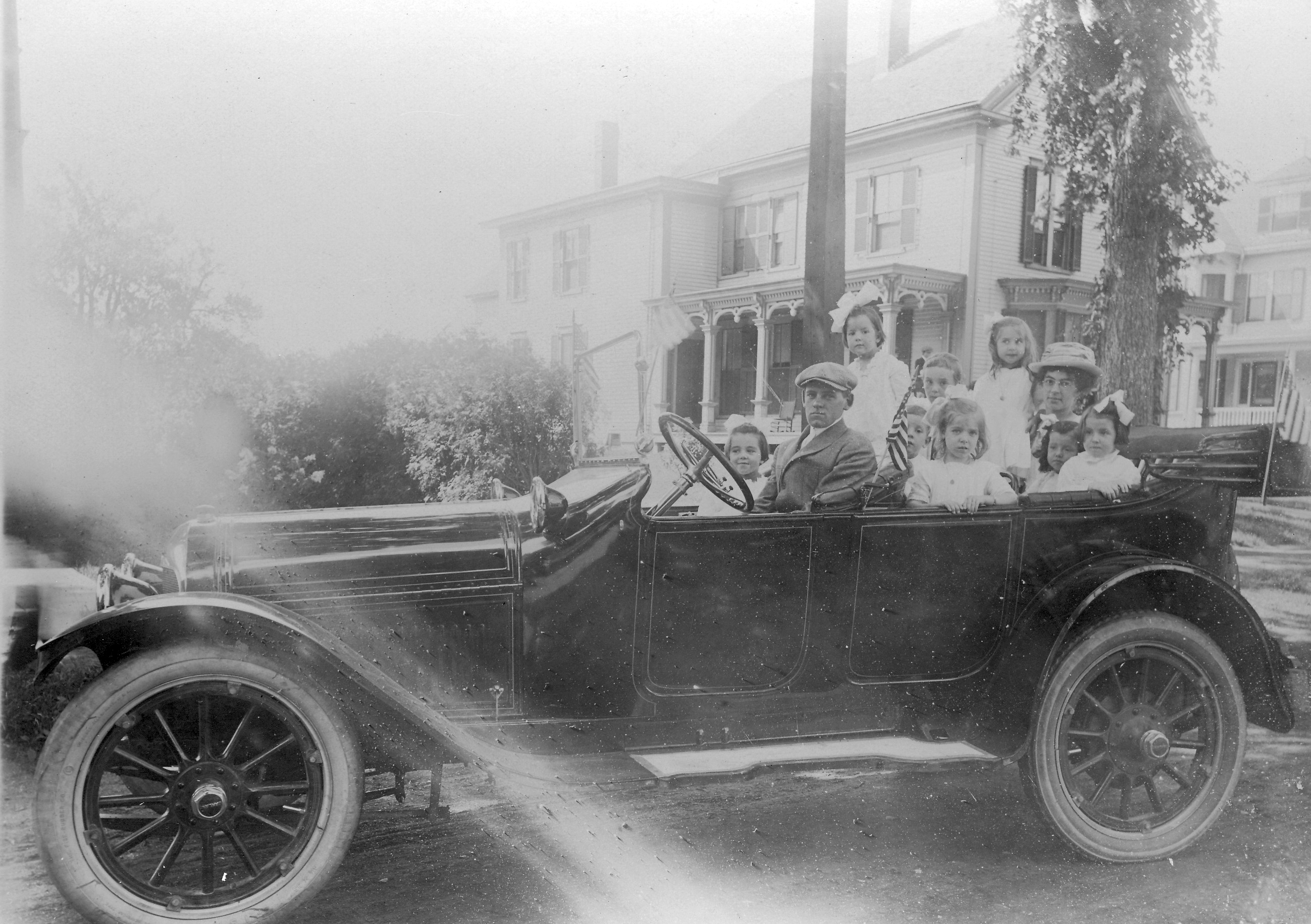 People were invited to participate in a car competition.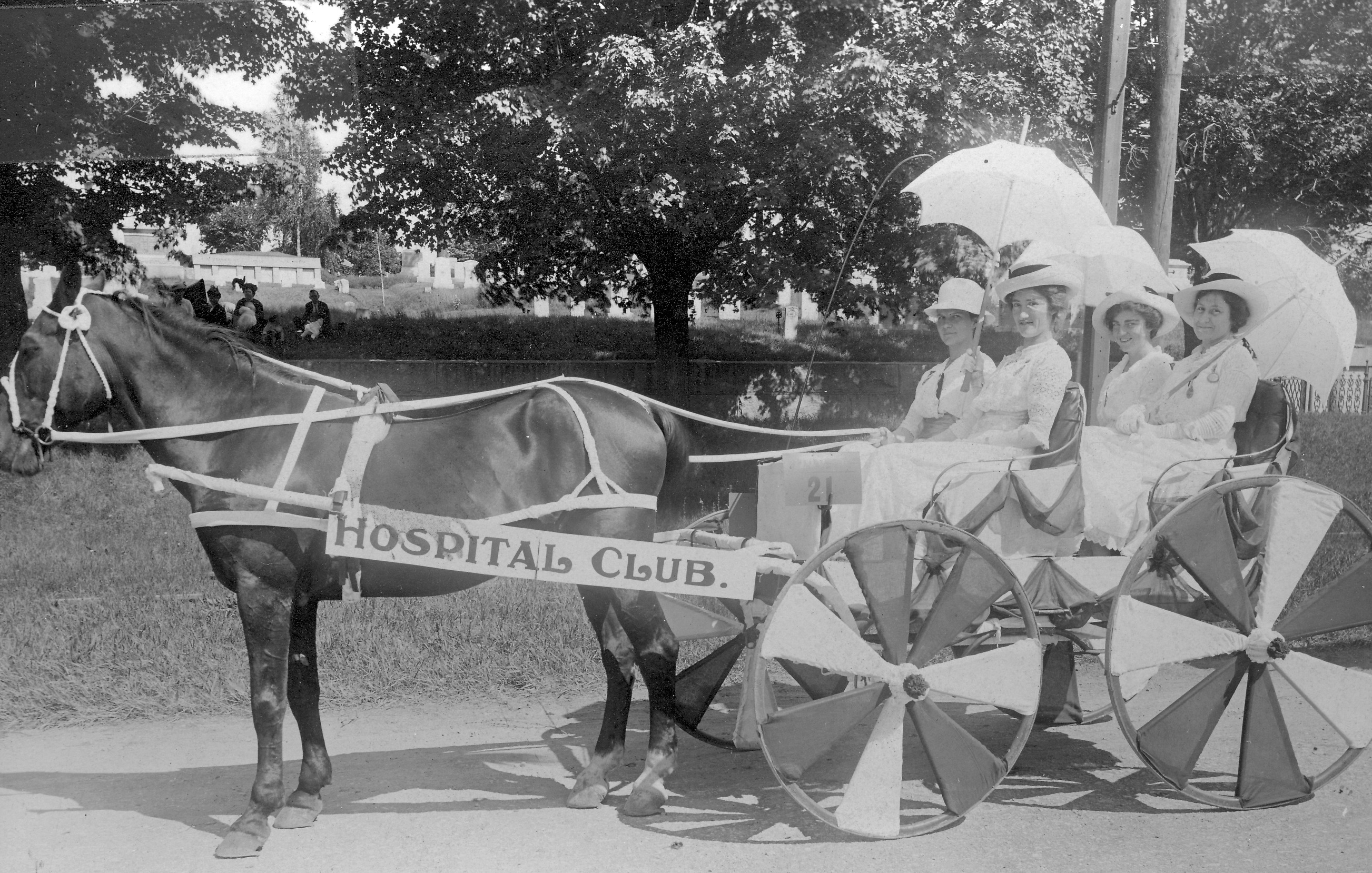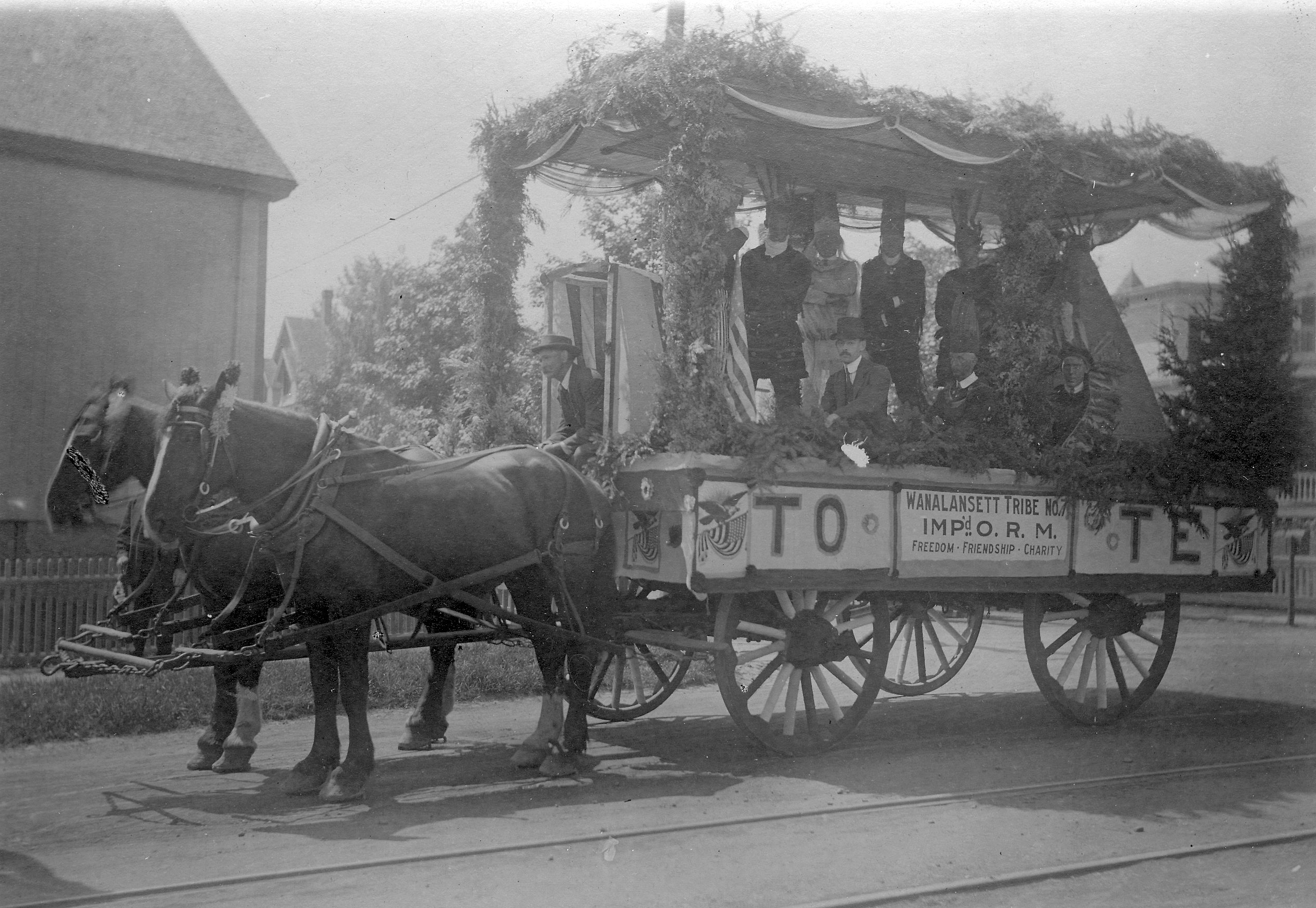 Wanalansett Tribe No. 7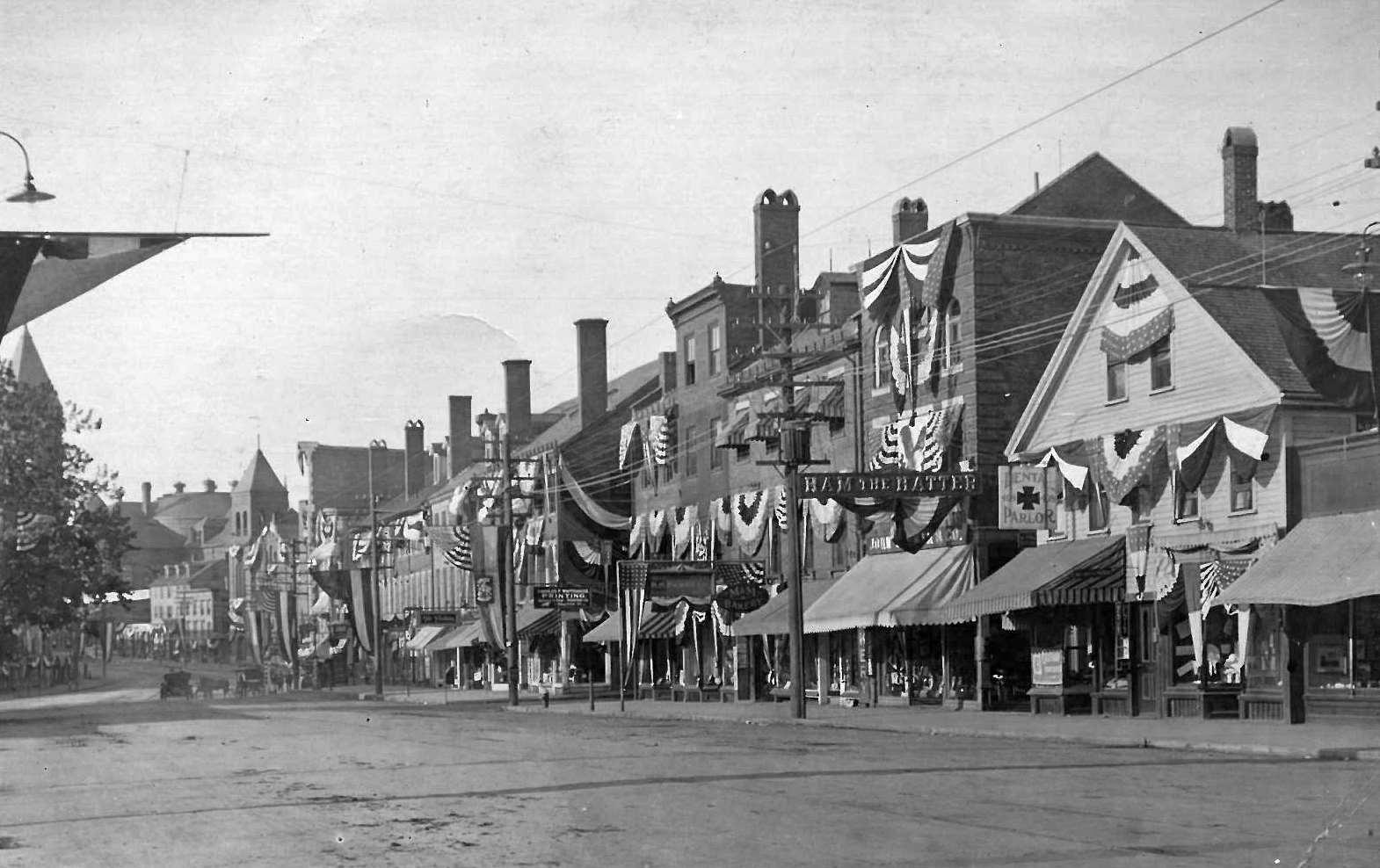 This historical essay is provided free to all readers as an educational service. It may not be reproduced on any website, list, bulletin board, or in print without the permission of the Dover Public Library. Links to the Dover Public Library homepage or a specific article's URL are permissible.