Disclaimer
The Dover Public Library website offers public access to a wide range of information, including historical materials that are products of their particular times, and may contain values, language or stereotypes that would now be deemed insensitive, inappropriate or factually inaccurate. However, these records reflect the shared attitudes and values of the community from which they were collected and thus constitute an important social record.
The materials contained in the collection do not represent the opinions of the City of Dover, or the Dover Public Library.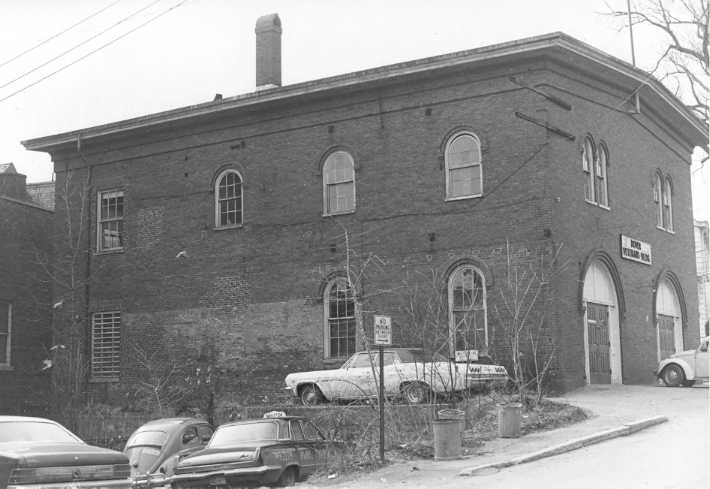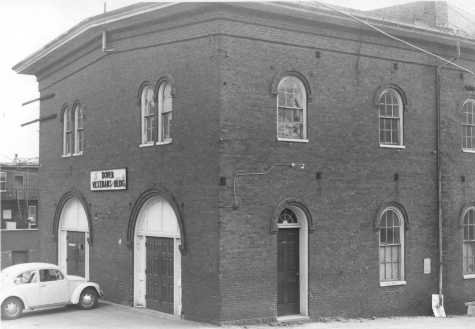 The Dover Veterans building was the original Dover Firehouse. Built in 1865 for the horse-drawn fire trucks, it was used as the firehouse up until the 1970's when it was converted to the Firehouse I Restaurant. It has been a restaurant ever since. In 2003, a fire gutted the kitchen and smoke damaged the rest of the building. The Firehouse I closed its doors for good. In January 2004, Chris Kozlowski,  renovated the historic building and opened the the Orchard Street Chop Shop Restaurant here.
This historical essay is provided free to all readers as an educational service. It may not be reproduced on any website, list, bulletin board, or in print without the permission of the Dover Public Library. Links to the Dover Public Library homepage or a specific article's URL are permissible.