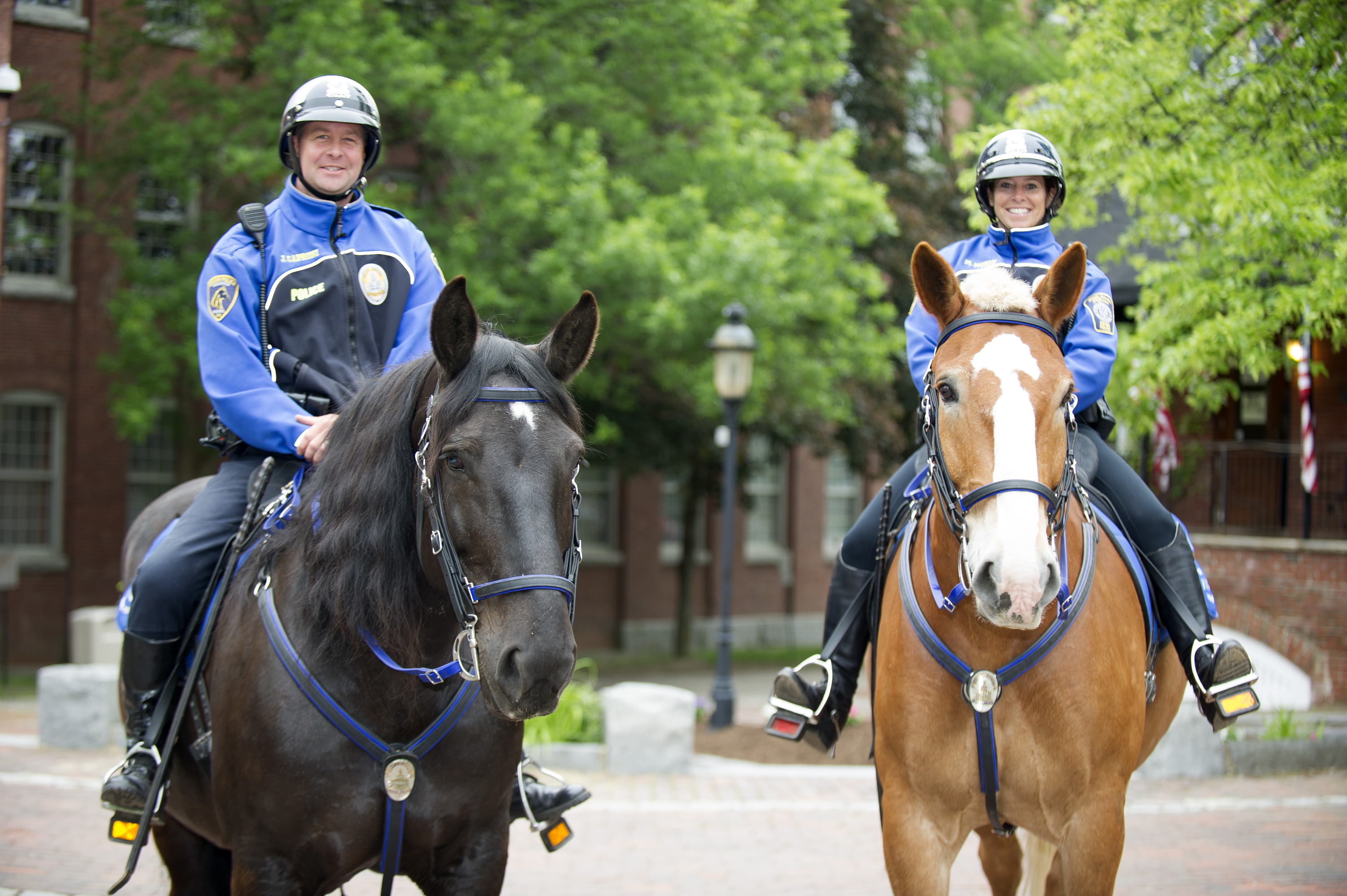 CJ (right)
CJ is a 2003 Belgian who stands 17.2 hands and weighs approximately 1,800 pounds. CJ was purchased in September of 2012 with funds donated by C&J Trailways. CJ is primarily ridden by Officer Murch.
Rasa (left)
Rasa is the newest member of the Mounted Unit and the first mare the unit has ever had.  A 2004 black Percheron/cross with a full mane, Rasa stands approximately 16.3 hands and weighs 1,600 pounds
Rasa was rescued by Blackwater Horse Rescue on her way to slaughter. She was believed to be owned by an Amish man in Pennsylvania and used as a cart horse until he could no longer care for her. Rasa was previously named Myrtle before her arrival at Blackwater Rescue.
Chinburg Builders graciously donated the funds for her adoption.