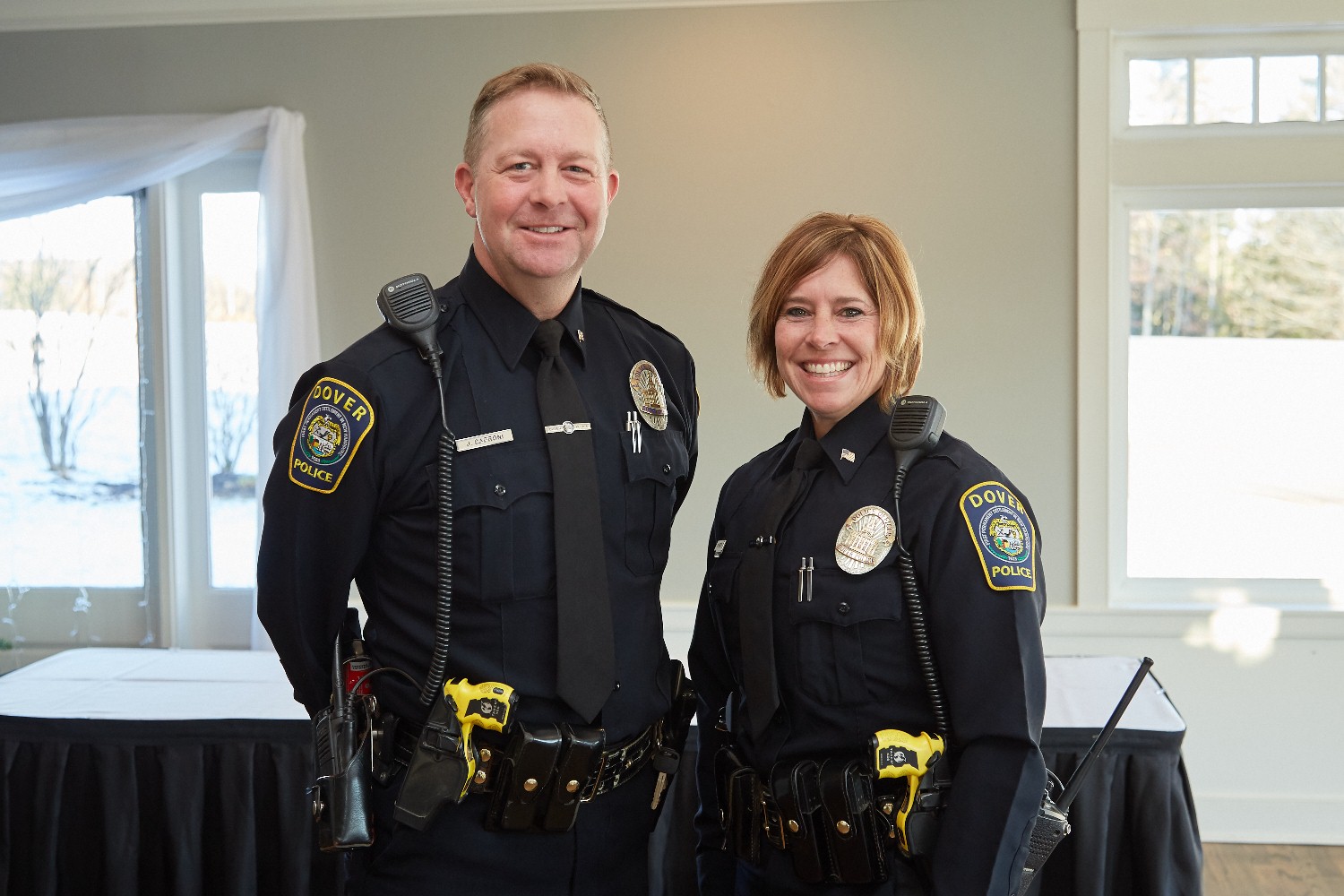 Officers Caproni and Murch 
The Mounted Patrol Unit was initiated as part of the department's proactive approach to crime prevention, while re-allocating limited resources to provide more effective service. The Mounted Patrol is a practical approach to specific law enforcement problems, providing increased visibility and approach-ability.

The Dover Police Mounted Patrol Stable Facility on Cocheco Street in Dover, sponsored by Public Service Company of NH, is not generally open to the public. However, the officers and horses are available to visit schools, civic groups, parades or other events as available and upon request.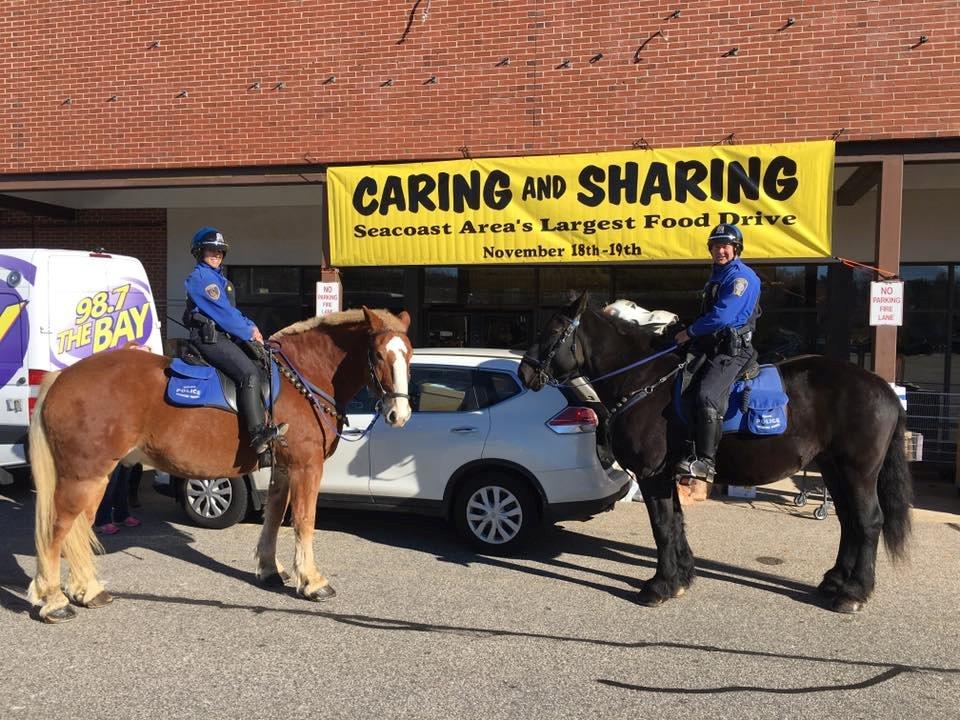 To request a visit, please contact the Dover Police Support Services Division Commander, Captain David Terlemezian at 603-742-4646.