The Cochecho Readers' Award is sponsored by the Children's Librarians of Dover, New Hampshire.  The award is named after the Cochecho River which runs through the heart of Dover. This award will be given each year to an author whose book receives the most votes from third and fourth graders in Dover. We have chosen titles published within the last three years. The criteria for selection are quality of writing and child appeal. Children are required to read or listen to at least three of the titles on the list in order to vote in the spring.  The voting will take place in the school libraries. Ballots will be available at the Dover Public Library for home-schooled children and those attending private schools.
2021-2022 Winner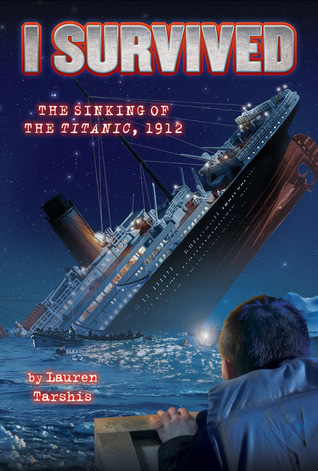 I Survived: The Sinking of the Titanic 1912
by Lauren Tarshis

2022 - 2023 Nominees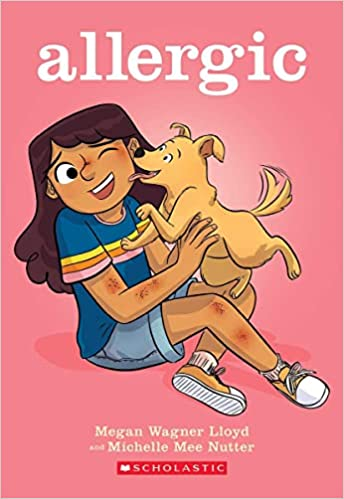 Allergic
By Megan Wagner Lloyd
At home, Maggie is the odd one out. Her parents are preoccupied with getting ready for a new baby, and her younger brothers are twins and always in their own world. Maggie loves animals and thinks a new puppy is the answer, but when she goes to select one on her birthday, she breaks out in hives and rashes. She's severely allergic to anything with fur! Can Maggie outsmart her allergies and find the perfect pet?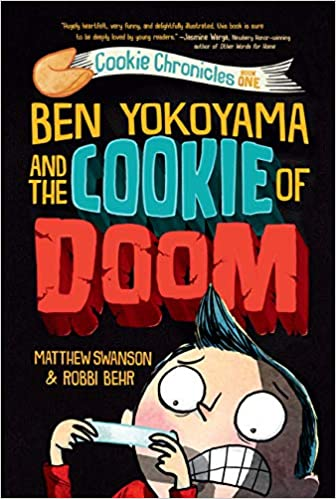 Ben Yokoyama and the Fortune Cookie of Doom
By Matthew Swanson
Meet Ben, a literal-minded kid with a big heart and an even bigger sweet-tooth, who cracks open a fortune cookie and discovers that TODAY might be his last day on Earth! When Ben reads his fortune-cookie fortune, he's alarmed and inspired. Immediately, he begins drafting a bucket list of unfinished tasks and lifelong dreams (finish his 1000-piece model of the Taj Mahal, eat an entire cake, etc....). As Ben marches himself in and out of trouble, takes useful risks, and helps both his parents to see the bigger picture, readers discover how something that seems scary can instead be empowering--leading to friendships that might never have been made, neighbors that might never have been known, and apple pies that might otherwise never have been baked.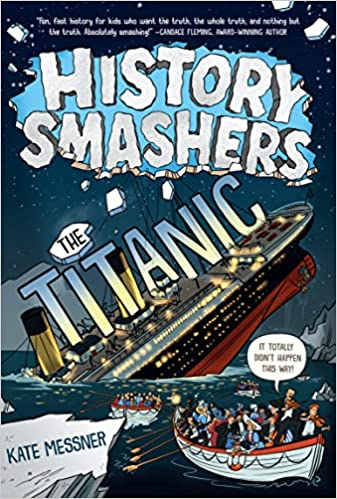 History Smashers
By Kate Messner
On April 15, 1912 an "unsinkable" ship called the Titanic unexpectedly hit an iceberg and sank to the bottom of the North Atlantic. Right?
Wrong! Nobody was really talking about the Titanic being unsinkable until after it sank. The truth is, four different ships wired the Titanic to report icebergs and field ice in the area. But the Titanic never slowed down. In fact, when the Californian warned that it was trapped in ice, the Titanic's wireless operator was so busy sending outgoing messages that he replied, "Shut up!" No joke.  Discover the nonfiction series that demolishes everything you thought you knew about history.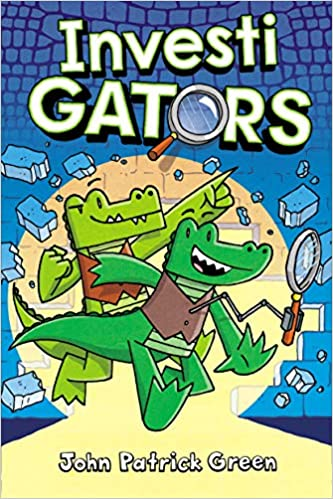 Investigators
By John Patrick Green
MANGO and BRASH are the INVESTIGATORS:sewer-loving agents of S.U.I.T.* and scourge of supervillains everywhere! With their Very Exciting Spy Technology and their tried-and-true, toilet-based travel techniques, the InvestiGators are undercover and on the case! And on their first mission together, they have not one but two mysteries to solve! Can Mango and Brash uncover the clues, crack their cases, and corral the crooks―or will the criminals wriggle out of their grasp?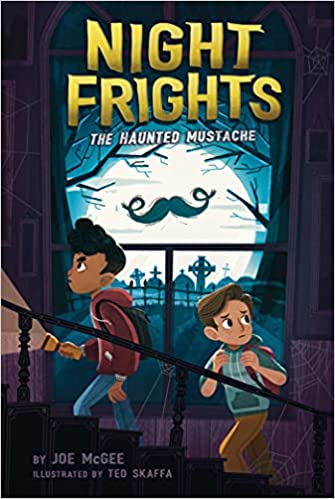 Night Frights: The Haunted Mustache
By Joe McGee
Wolver Hollow is not a normal town. The adults are too busy shuffling off to work at the old coffin factory to notice or care, but the kids know all about monsters, ghosts, and strange lights in the sky. Strange things happen in Wolver Hollow. Creepy things. But fifth graders Parker and Lucas are determined to debunk one of Wolver Hollow's legends: Over a hundred years ago, Bockius Beauregard was vaporized in an unfortunate accident and all that remained was his magnificent mustache. People say it returns every year, on the anniversary of Bockius's death, seeking a lip to claim as its own! When the boys try to prove the story is fake, they find more than they bargained for.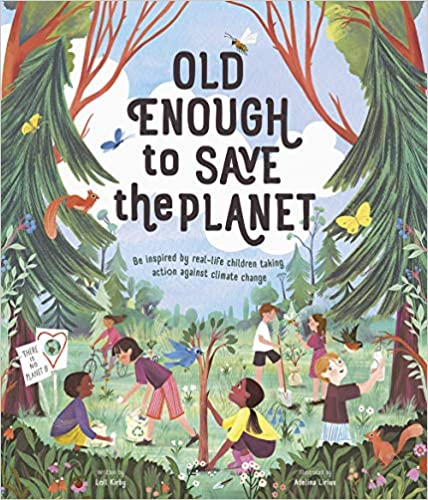 Old Enough to Save the Planet
By Loll Kirby
The world is facing a climate crisis like we've never seen before. And kids around the world are stepping up to raise awareness and try to save the planet. Meet 12 young activists from around the world who are speaking out and taking action against climate change. Learn about the work they do and the challenges they face, and discover how the future of our planet starts with each and every one of us.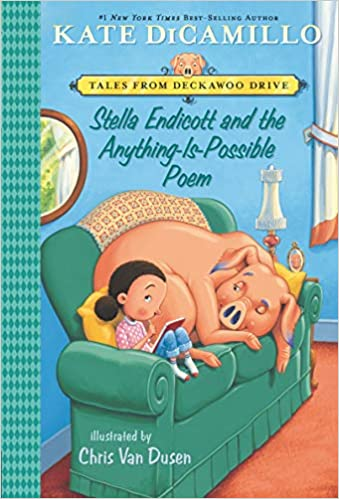 Stella Endicott and the Anything-is-Possible Poem
By Kate DiCamillo
Stella Endicott loves her teacher, Miss Liliana, and she is thrilled when the class is assigned to write a poem. Stella crafts a beautiful poem about Mercy Watson, the pig who lives next door — a poem complete with a metaphor and full of curiosity and courage. But Horace Broom, Stella's irritating classmate, insists that Stella's poem is full of lies and that pigs do not live in houses. And when Stella and Horace get into a shouting match in the classroom, Miss Liliana banishes them to the principal's office. Will the two of them find a way to turn this opposite-of-a-poem day around?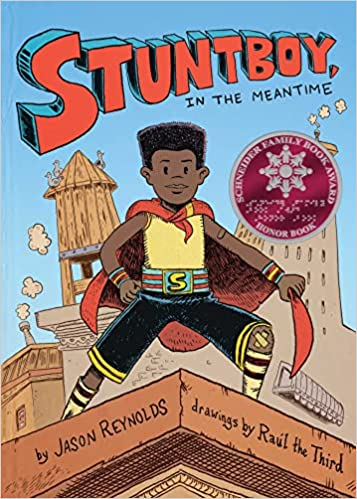 Stuntboy, in the Meantime
By Jason Reynolds
Portico Reeves's superpower is making sure all the other superheroes—like his parents and two best friends—stay super. And safe. Super safe. And he does this all in secret. No one in his civilian life knows he's actually…Stuntboy! But his regular Portico identity is pretty cool, too. 
All this is swell except for Portico's other secret, his not-so-super secret. His parents are fighting all the time. All these secrets give Portico the worry wiggles, the frets, which his mom calls anxiety. Plus, like all superheroes, Portico has an arch-nemesis who is determined to prove that there is nothing super about Portico at all.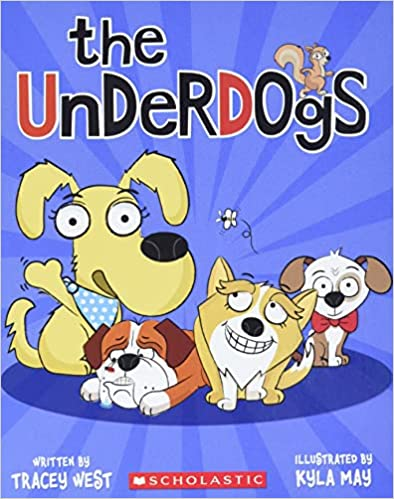 the Underdogs
By Tracy West
Welcome to the town of Barksdale, where the canine residents strive for perfection. Every shopkeeper claims to be the "best groomer" or sell the "best biscuits." And at Barksdale Academy, the pressure is on every year for one pup to be named Best in Show. Nova, Duke, Harley, and Peanut have never won Best in Show... which is okay with them! But they have to work together to pass their Agility Exam, because either the whole pack passes or the whole pack fails. Will the pups make the grade, or are they doomed to be Underdogs forever?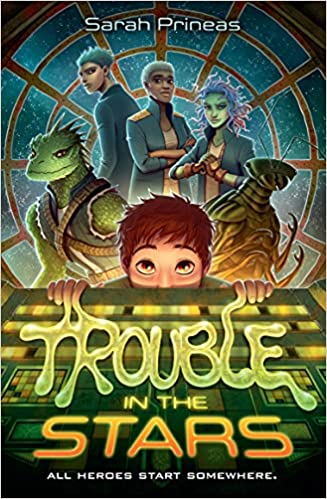 Trouble in the Stars
By Sarah Prineas
Trouble knows two things: they are a shapeshifter, and they are running from something--but they don't know what. So when the StarLeague shows up, Trouble figures it's time to flee. Changing from blob of goo form, to adorable puppy form, to human boy form, Trouble stows away on the Hindsight, a ship crewed by the best navigators and engineers in the galaxy, led by the fearsome Captain Astra. As the ship travels, Trouble uses the time to figure out how to be a good human boy, and starts to feel safe. But when a young StarLeague cadet shows up to capture Trouble, things get complicated, especially when Trouble reveals a shapeshifter form that none of them could have expected. Soon a chase across the galaxy begins. Safety, freedom, and home are at stake, and not just for Trouble.