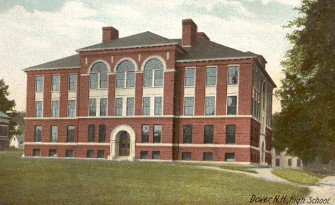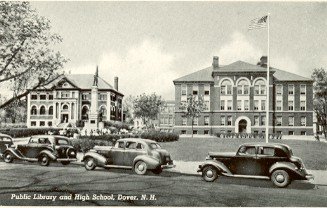 The Library is on the left, High School on the right.
This was Dover's second High School. It was designed by Alvah T. Ramsdell, the architect of the Dover Children's home. The building was completed in 1905. In 1928 an addition was added and is now the middle section of the building. The architect of the addition was J. Edward Richardson who also designed the Dover City Hall. In 1967 the High School students moved to a new school on Durham Road and this building became the Dover Junior High School. In 2000 the Junior High students moved to the new Dover Middle School also on Durham Road. By 2002 the building became known as the McConnell Center, named after Korean War hero and Dover resident, Joseph McConnell. It currently provides space for City departments, the HUB Family Resource Center and the Dover Adult Learning Center.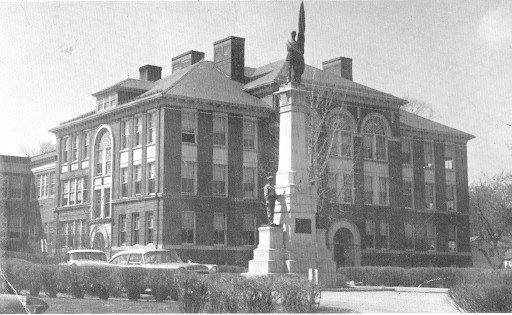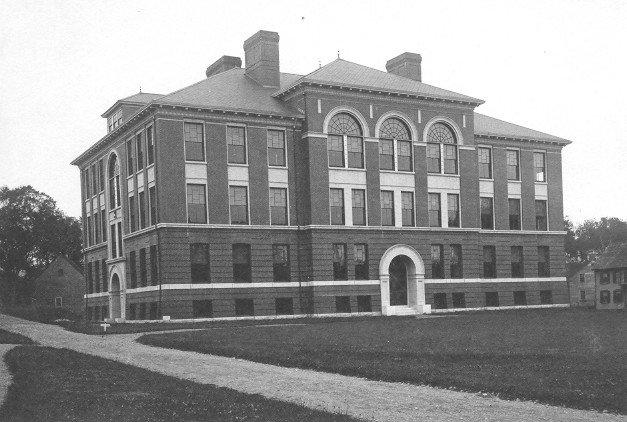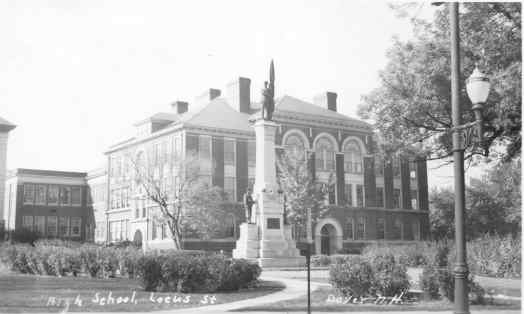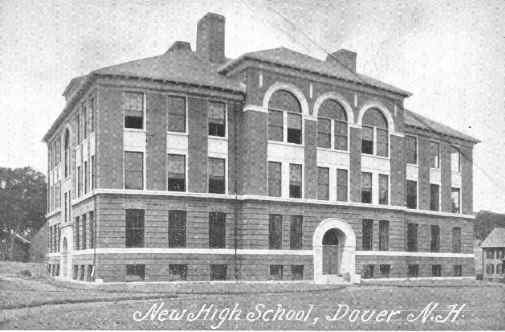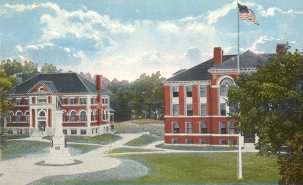 The Public Library is on the left, the High School is on the right.