The Masonic Temple Fire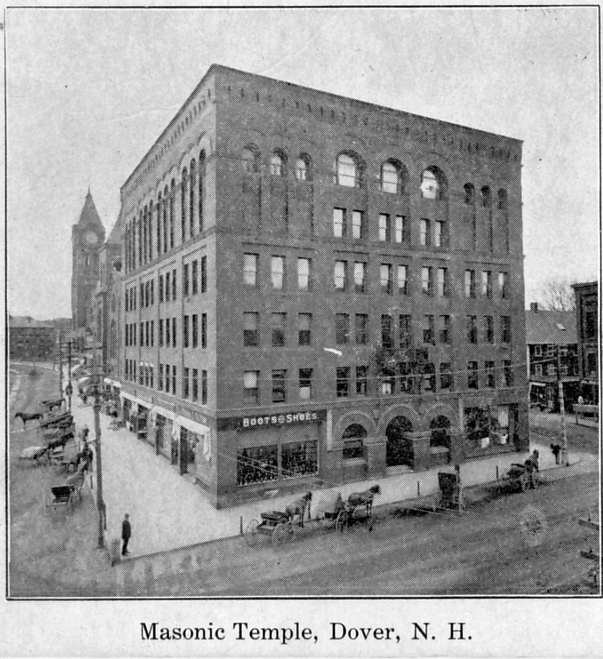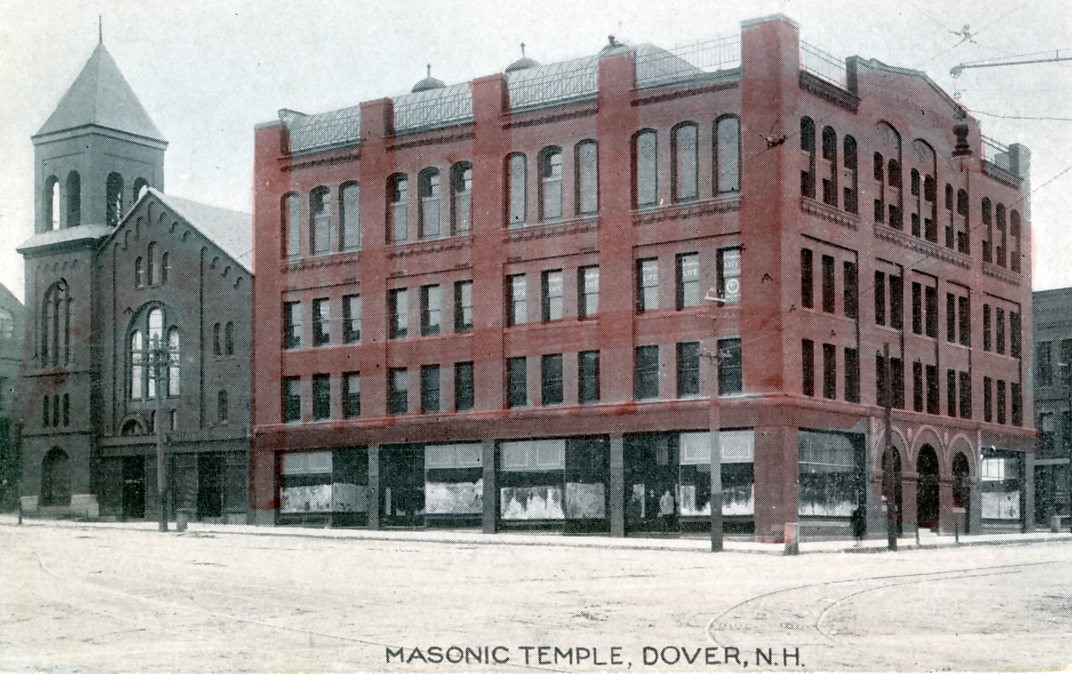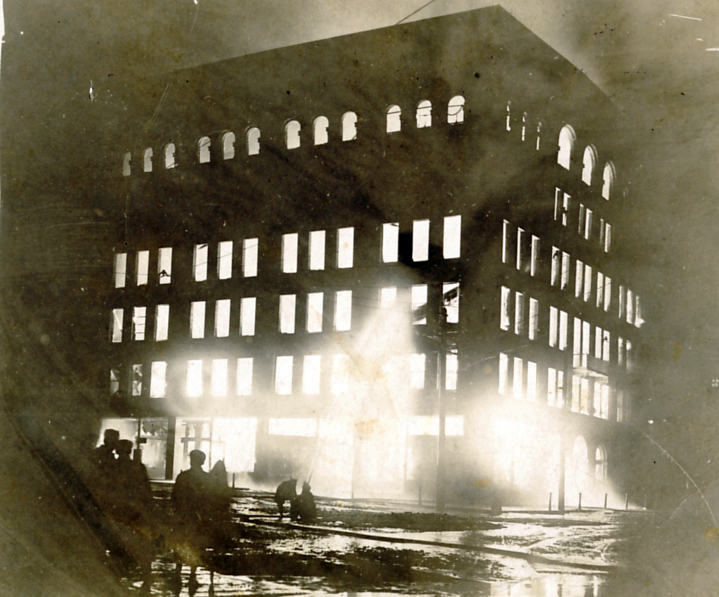 The building burned in 1906.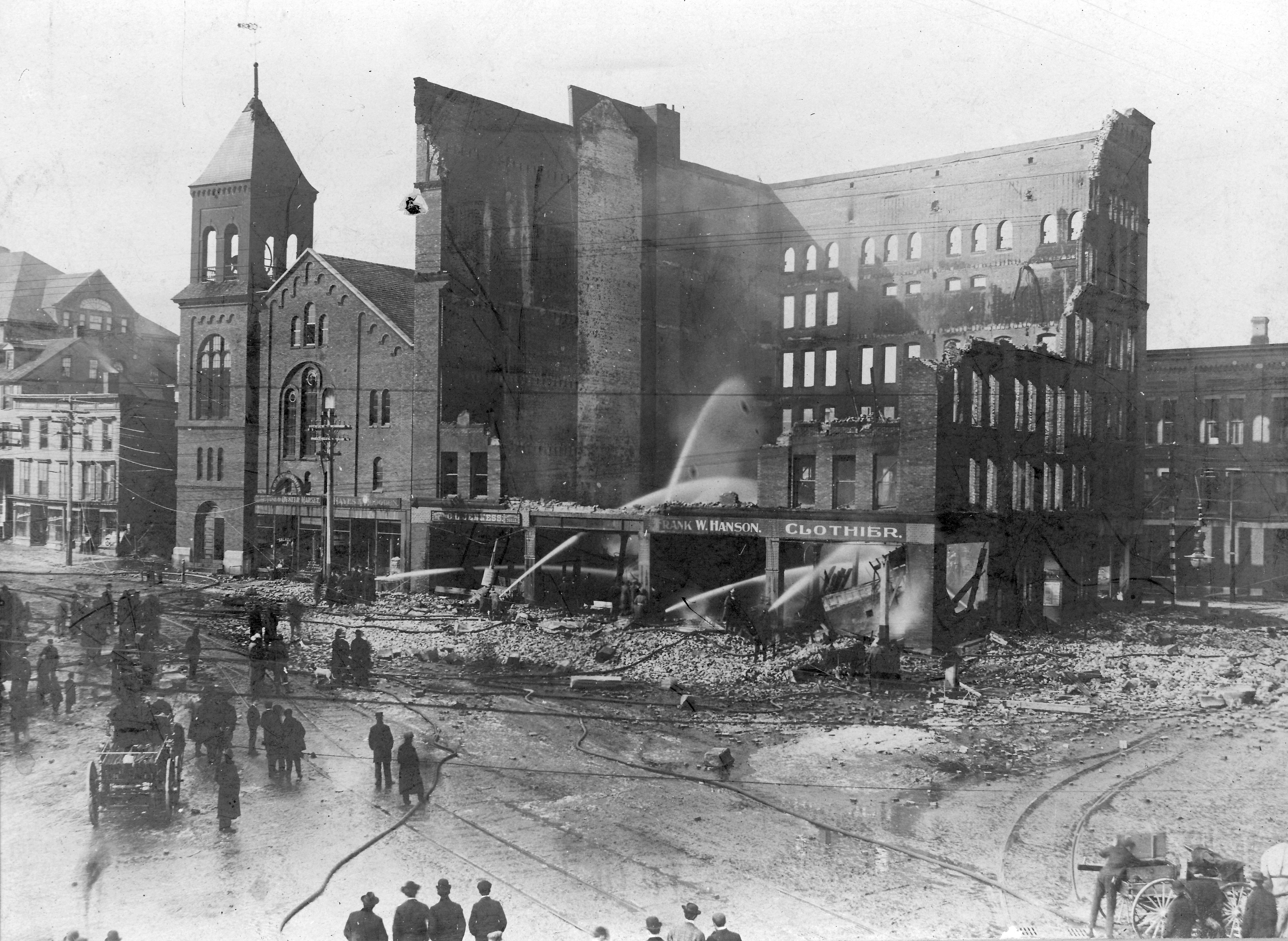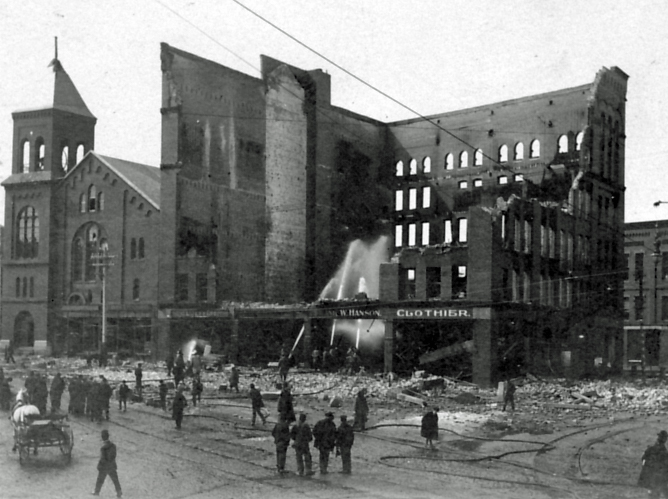 On this site stood Dover's first town hall, built in 1842 and burned in 1866. It was rebuilt here shortly afterward and burned once again in 1889: "When the building was flat all seemed well pleased for it was an abortion in plan and construction... Its destruction was little regretted by our citizens."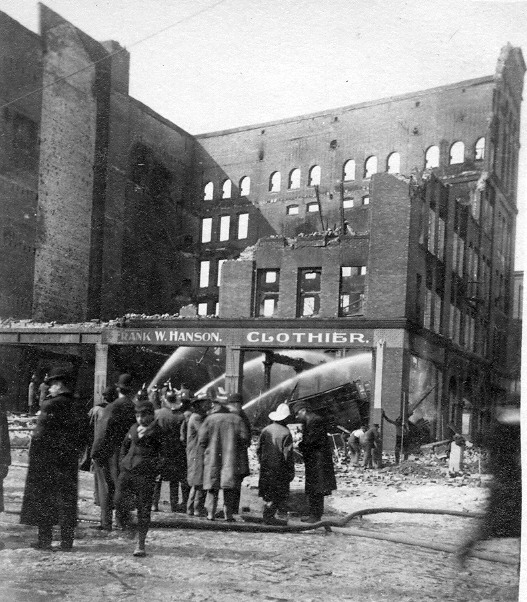 Perhaps feeling that this location was doomed to disaster, the city fathers built the third municipal structure, the Opera House, up the street a way in 1891 (unfortunately this also burned, in 1933).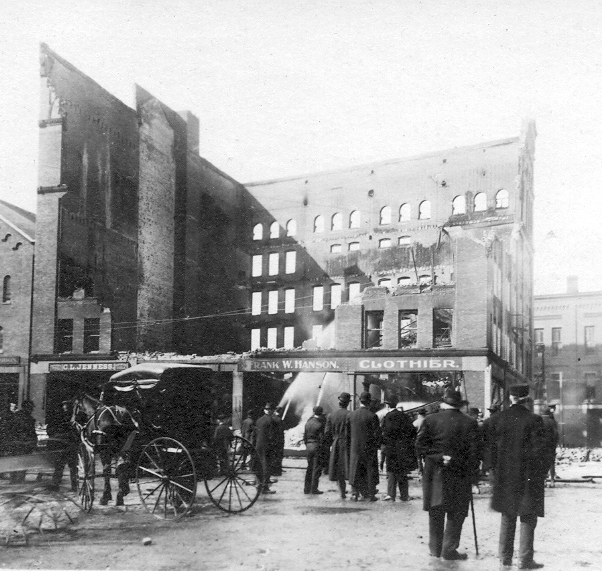 The Masonic organizations, the Strafford Lodge and the Moses Paul Lodge, which had been housed at various locations around downtown Dover, decided to build their Temple here and it was completed in 1890. It seems the site was doomed after all as a third fire occurred here March 29, 1906, destroying the entire structure. The present Masonic Temple, a Romanesque revival design costing $75,000, was rebuilt in 1907 and rededicated in 1908.
      From the 1985 Heritage Walking Tour booklet