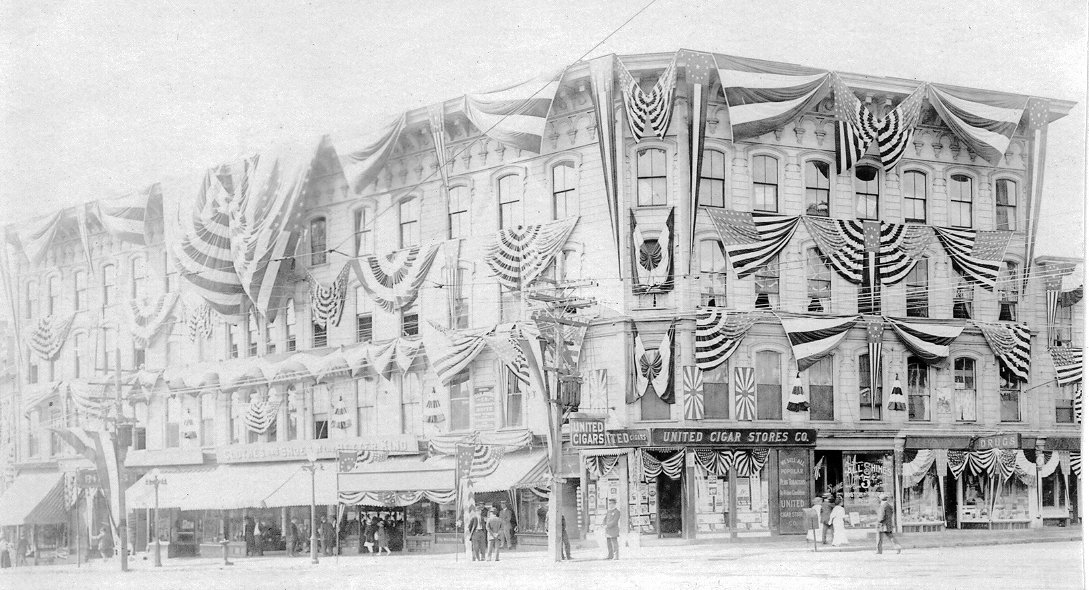 January 3, 1932
Fire destroyed both Morrill blocks in Franklin Square. Twenty six businesses were destroyed. The blaze required firemen from as far away as Haverhill, Massachusetts, and burned so hotly that the sprinkler system in the Strand Theater was set off.  It was called the worst conflagration in the history of the city by local newspapers.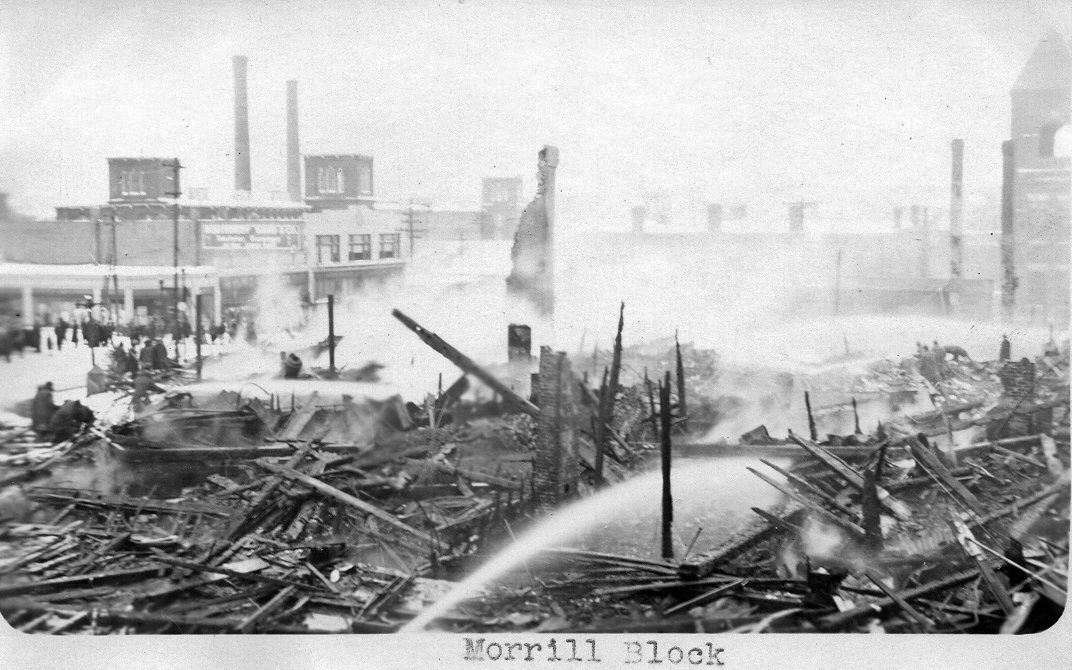 The Morrill Block rose six stories high on Third Street and Central Avenue and was built of wood. The section facing Second Street was built of brick and rose three stories. A fire alarm went off at 10:25 pm. A small fire was located in the basement of the Lothrop-Farnham clothing store. As fireman battled that blaze, a second fire was discovered in the next store.  Another alarm was sounded as the flames shot out of the back of the store and began climbing up the building. Flames spread with startling rapidity and the intense heat forced firefighters to keep their distance.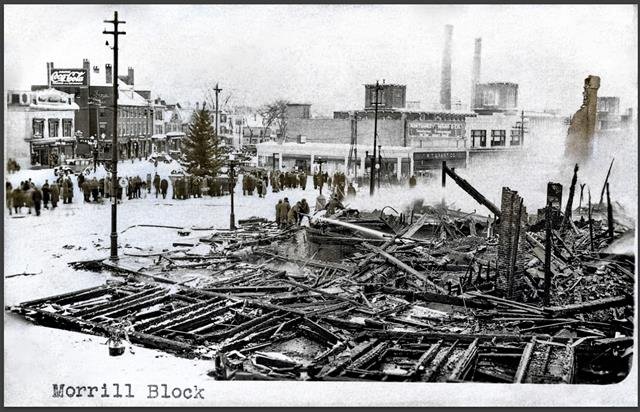 Buildings on the opposite side of Central Avenue were badly scorched; nearly all the windows in businesses within 100-150 feet were broken by the heat.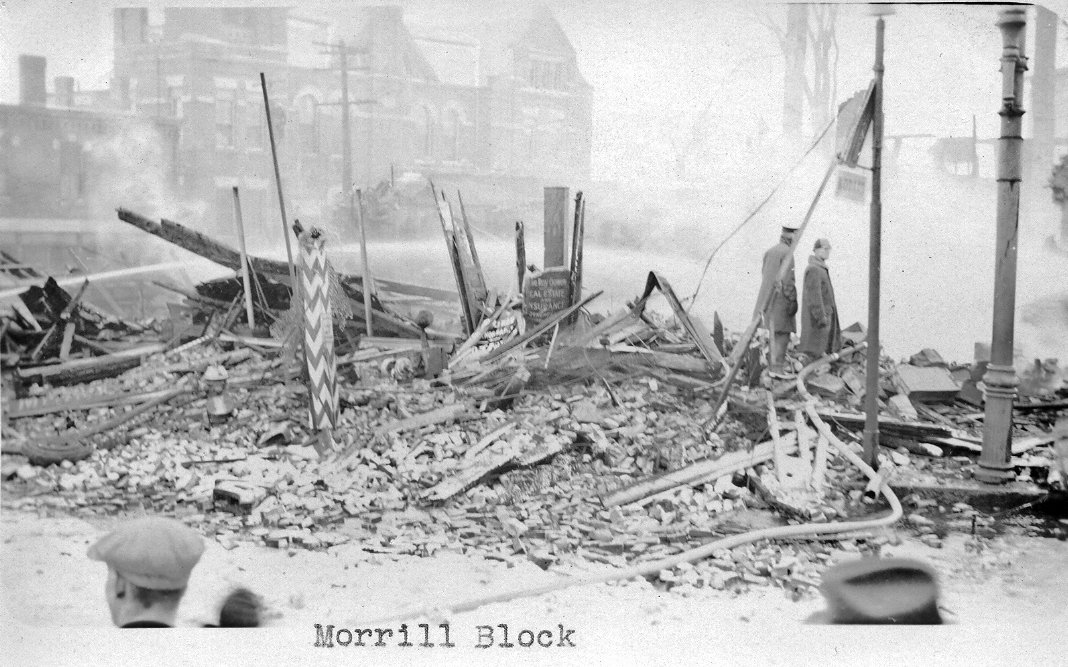 Flying sparks and embers carried by a howling northeast wind threatened houses up to a mile away. The fire chief said if the house roofs were not blanketed by snow many homes would have burned. Fifty people were forced into a blinding snowstorm, many of them in their night clothes. Local residents took them into the warmth of their own homes.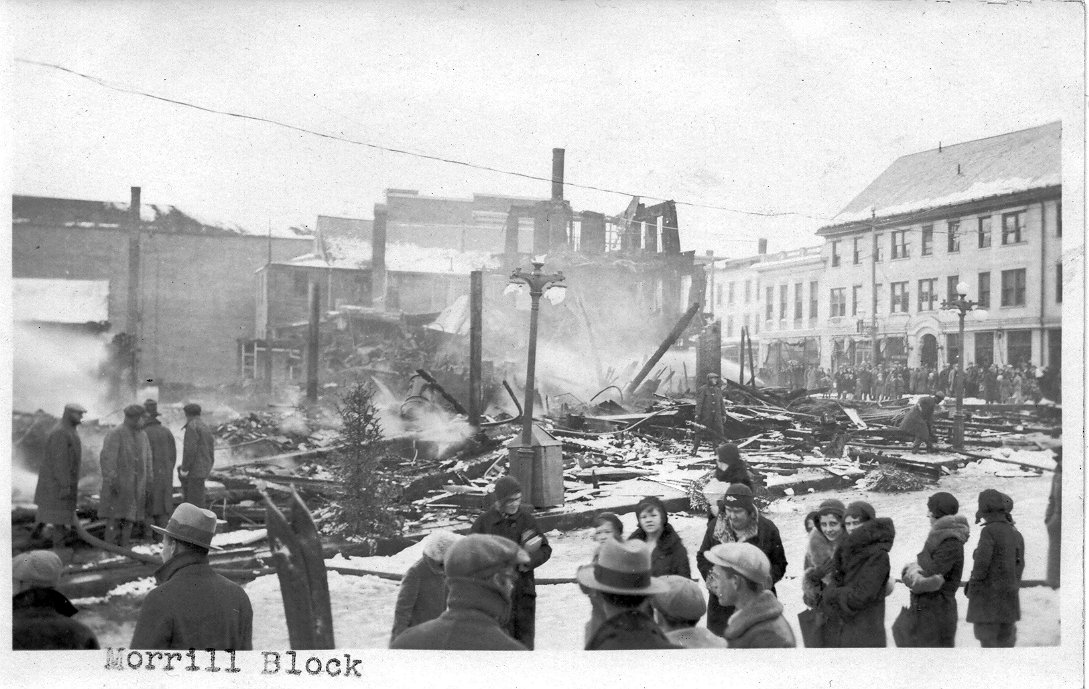 Telephone and telegraph poles were knocked down, wires were cut, and the city was in total darkness for hours as firefighters fought their ways through a foot and a half of slush. Eight to 10 hydrants gushed out thousands  of gallons of water. Three pumpers sucked water from the Cocheco River. It was about 45 minutes after the general alarm was sounded that one section of the building was a blazing furnace. A short time later, an explosion of unknown cause rocked the building. The roof crashed in after that, followed by three of the four walls.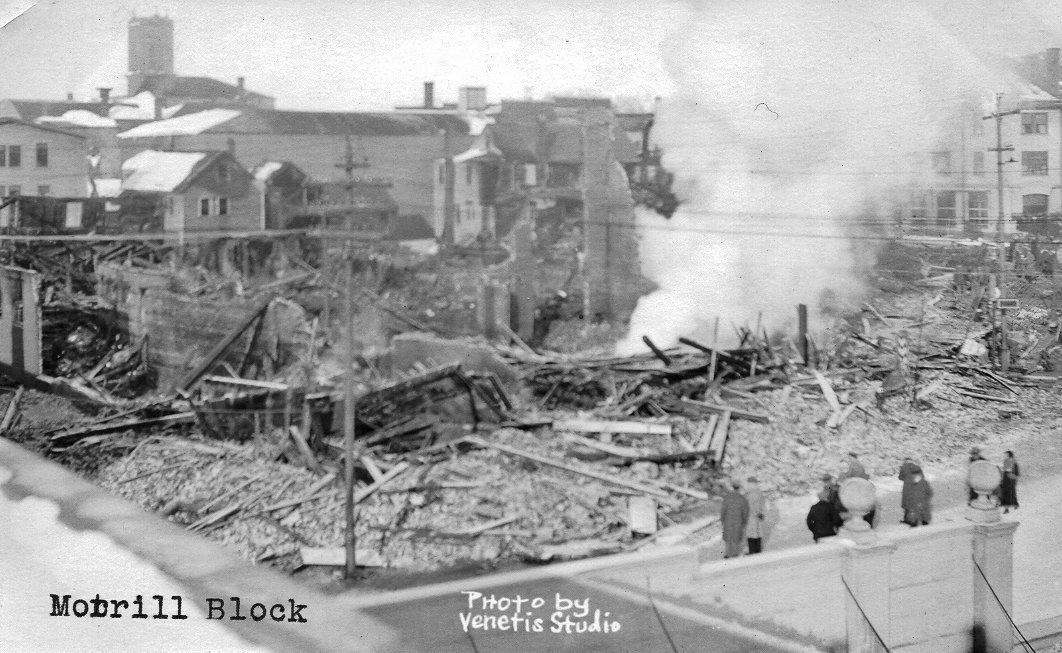 Seventeen policemen were on duty to prevent people from coming to close to the flames and to guard against looting of the safes which crashed to the basement when floors gave way. Firefighters, volunteers and policemen were in danger from explosions of gasoline, whiskey, as well as 100 shotgun shells in Mrs. Olive Croft's boarding house.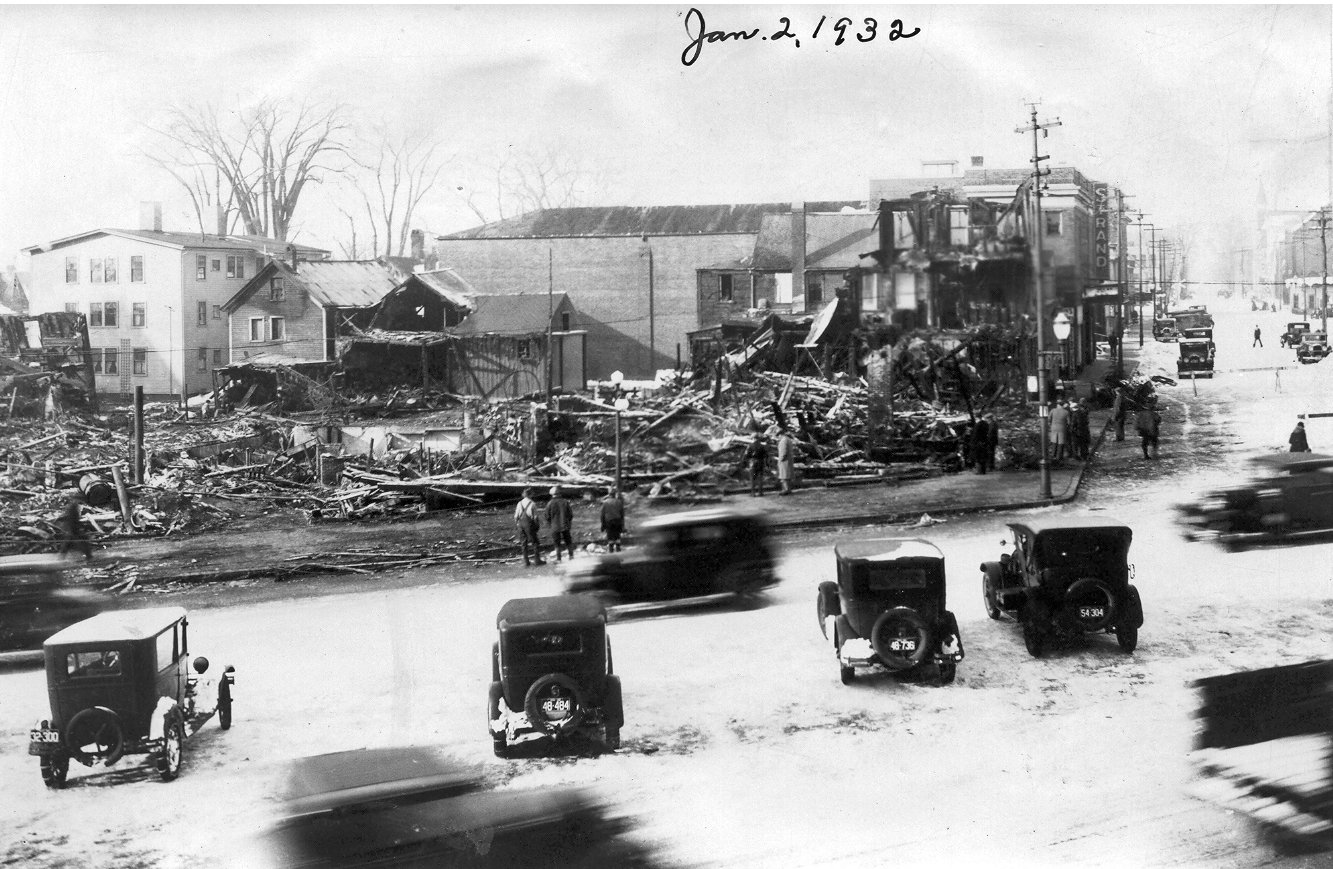 After the devastating fire the Morrill Block was rebuilt on a smaller scale. The new building had only two floors and ran from Third Street to Second Street. No cause was discovered for the fire.