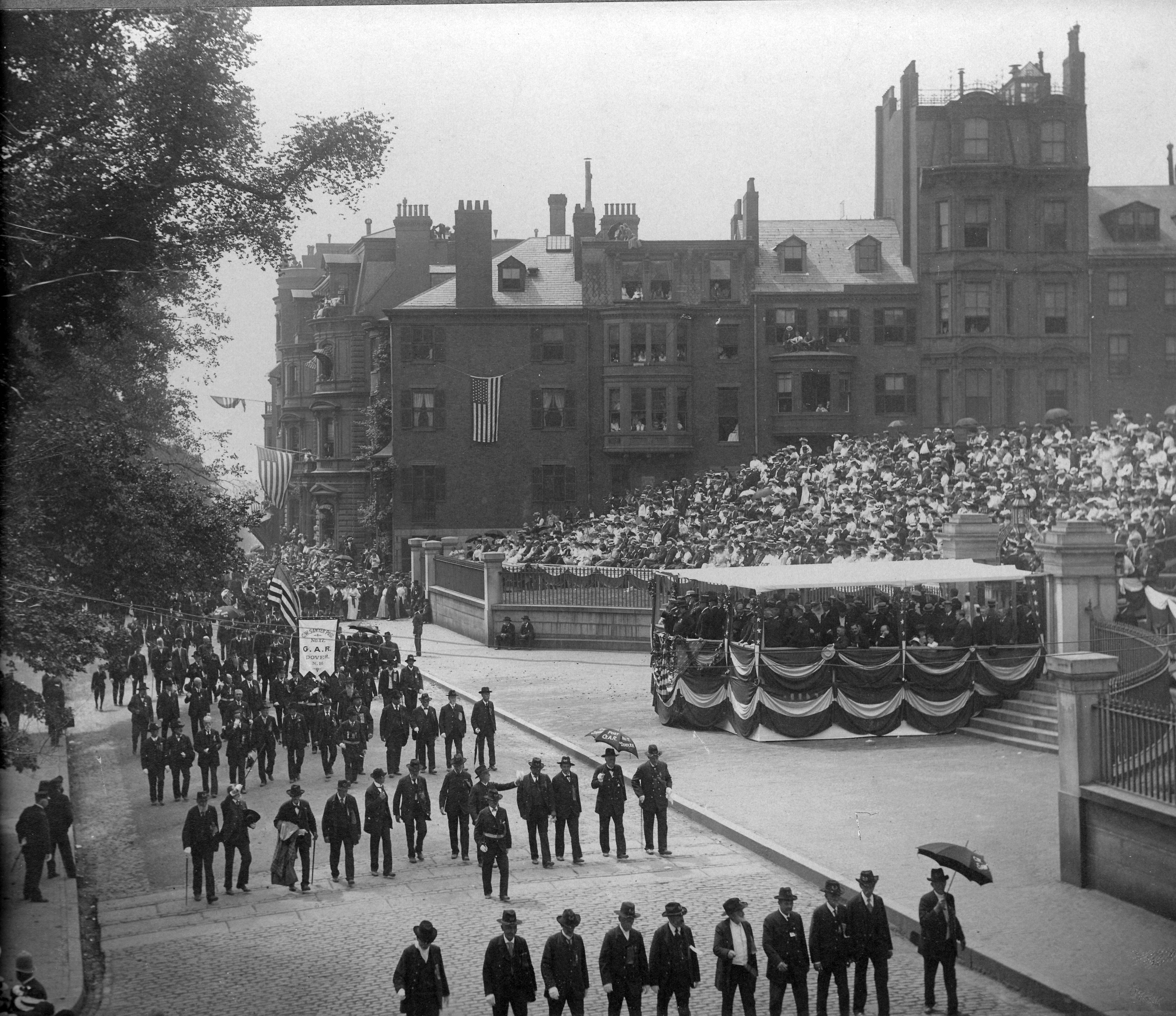 The Dover post of the Grand Army of the Republic marching in 1893. The location is believed to be Beacon Hill.

May 17, 1869
The C.W. Sawyer Post GAR was founded by ten men who met at Merrill's Hall. The ten men were: C.H. Adams, Jr., J.T.S. Libbey, William H. Trickey, M.C. Lothrop, George E. Foot, James A. Thompson, Frank Valley, George W. Littlefield, C.F. Spurlin, and Robert H. Mathes. The post was named for Major Charles W. Sawyer who died from wounds received at the battle of Drury's Bluff on May 16, 1864. J.T.S. Libbey was the first commander.

They disbanded January 3, 1930. The recent death of the Commander, Flavius Wentworth, left only four members of the organization. All articles of a historic nature were turned over to the Woodman Institute.
        From Dover, N.H.; People, businesses, and organizations 1850-1950 by Robert Marston, 2004.