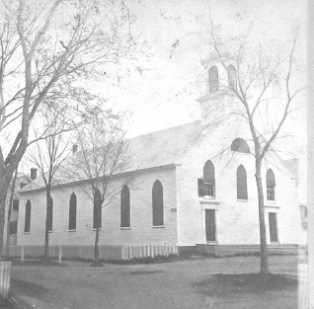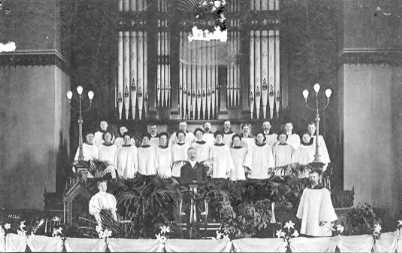 The Waldron Family donated land adjacent to the Waldron Burying Ground to the Methodists, and in 1825 a wooden structure was erected on the site. In 1827 a wooden vestry was constructed, and in 1829 a parsonage. Both structures stood at the rear of the church. By 1840 a fence surrounded the property and a bell was placed in the tower. By mid-century the Methodists were growing at such a rapid rate that a new chapel was constructed on the east side of the church; by 1875 the old church was torn down and a new brick structure was built. The new church cost over $40,000 to build and could seat 1,000 people; chimes weighing over 8,000 pounds were added to the tower soon after the church was completed.

From the 1983 Heritage Walking tour booklet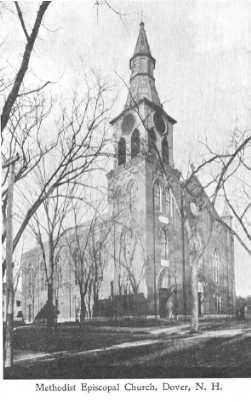 More information available at the St. John's United Methodist Church web site.