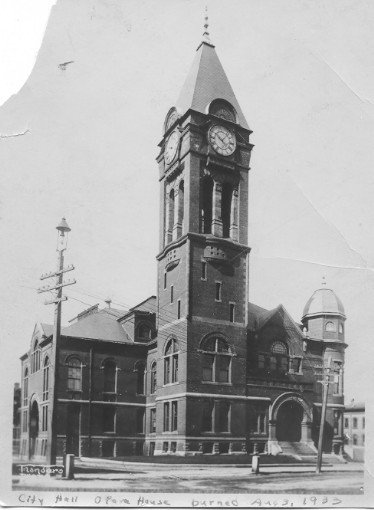 The third City Hall was built in 1891 and burned August 3, 1933. The first two city halls also burned.
They were located at the corner of Washington Street and Central Avenue where the Masonic Temple now stands.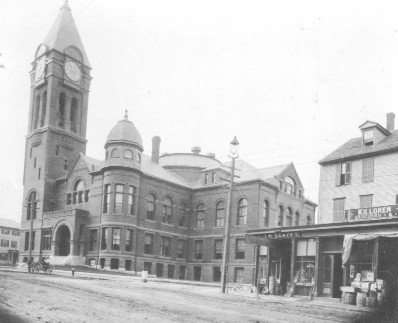 The third city hall was located at 288 Central Avenue, as is the fourth (present) city hall.