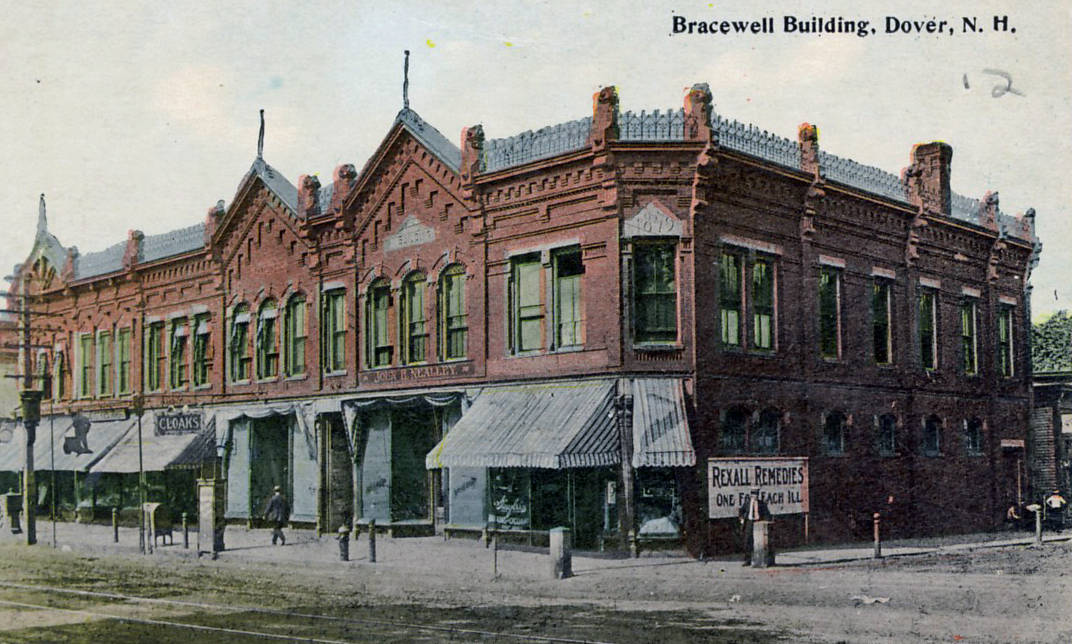 Donated by Robert Marston

 The original block was constructed in 1877-79 by Colonel John Bracewell, a wealthy Print Works supervisor. It cost $40,000 and extended over the Cocheco River on a span of granite piers. It housed eleven businesses. One-third of the block was lost, however, in the famous flood of March 1, 1896, "Dover's Black Day".
 A severe storm had caused the river to rise ten feet above normal and when loose ice chunks hit the piers the Central Avenue bridge and three stores at the end of the Bracewell Building fell into the river tearing down most of the power lines for the Avenue as well. Dover lost three bridges that day and total losses from the storm were estimated at  $300,000.
        From the 1984 Heritage Walking Tour Booklet.