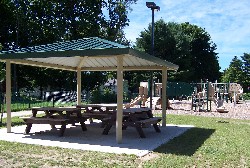 Park Hours and Guidelines

Park Hours
April 1 - Sept 30, open 7am - 9:30pm
October 1 - March 31, open 7am - 7pm
- Pets must be leashed
- Carry-in, Carry-Out policy
- No alcohol permitted at City Parks
- Use of Dover Public School facilities may be restricted during the school year.
- All use of school facilities must be approved through the Recreation Division and/or School Facilities Office
Have you heard that there is now a Dog Park in Dover? Follow this link to learn more!

This page is under construction and we hope to add pictures of each park. In the meantime, if you'd like to learn more about our parks, fields, and playgrounds, click here to view Section 4 of the 2009 Master Plan that lists information on many of our parks.

To view the entire Recreation Master Plan, click here.

If you have a specific question about a park or playground, please email us for more information or call (603) 516-6401!