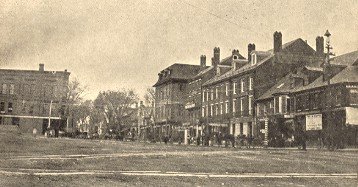 is at the junction of Central Avenue and Washington Street.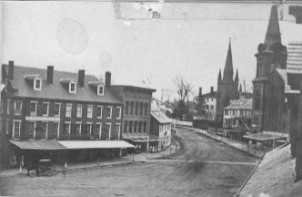 Central Square looking south down Central Avenue.
Foster's Daily Democrat on the left, Belknap Church and Hale House on the right.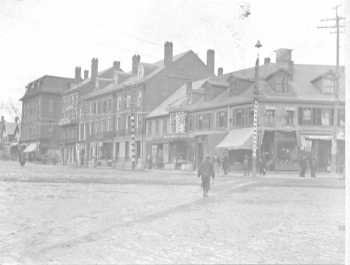 Washington Street is on the left. This photograph was taken between 1881-1895.
The telephone came to Dover in 1881 and in 1895 the corner building was demolished.