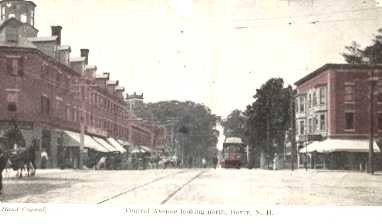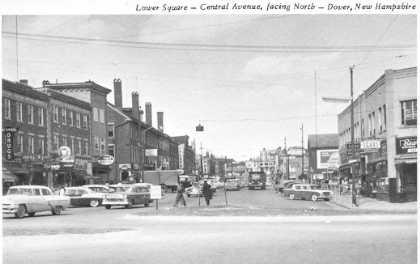 Central Square Area
donated by Robert Marston


Central Avenue as we know it today had four names in 1850. It was called Central Street from Franklin Square to Silver Street. North of Franklin Square it was known as Franklin Street and south of Silver Street it was known as Pleasant Street as far as Stark Avenue and from there to Sawyer's Bridge it was known as Linden Street.
    From Dover, N.H.; People, businesses, and organizations 1850-1950 by Robert Marston, 2004.