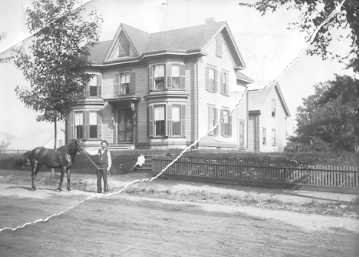 Back of the photograph notes:
Summer Hatch and horse. Residence of Joseph Bedell on Washington Street. Summer Hatch was the son in law of Joseph Bedell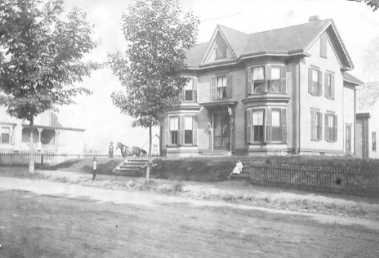 Back of the photograph notes:
Photo take later than 1887, but before 1893. The child is probably Olive E. Hatch, granddaughter of Joseph Bedell. She was born in 1887 and died in 1975.

There is no further information. If you have further information on this house we would love to have it.